10 Places to visit in Khajjiar | Khajjiar Himachal Pradesh 2022 | Khajjiar Tourism 2022 | Khajjiar Tourist Places 2022 | Khajjiar Places to visit
History of Khajjiar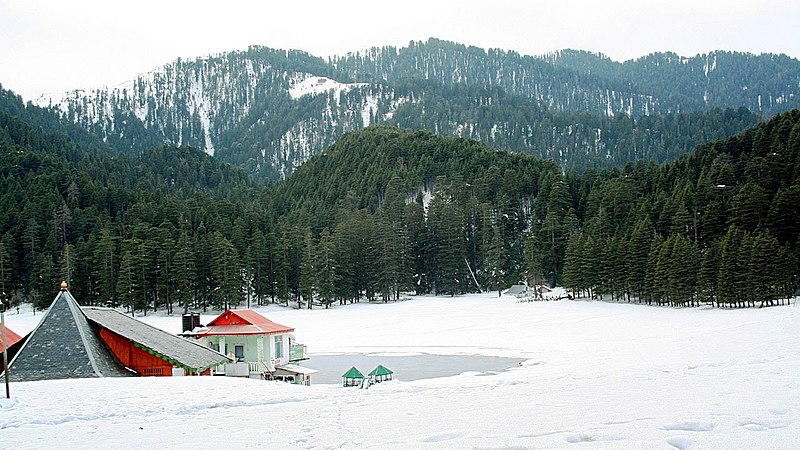 Khajjiar is a plateau located in the Dhauladhar mountain range of the Himalayan ranges. Despite being situated in the huge mountains of the Himalayas, there are grasslands in Khajjiar. Due to these grasslands, Khajjiar is also called Switzerland of India. Khajjiar, located in the Chamba district of Himachal Pradesh, is a famous tourist destination in India situated amidst the dense forests of deodar. 
Almost all the travelers who visit Dalhousie write Khajjiar's name in their bucket list. The distance from Dalhousie to Khajjiar is only 24 kilometres and its height from the sea level is 1900 meters (6233 feet). There is also a short story behind Khajjiar being called Mini Switzerland. 
On July 07, 1992, Switzerland's Vice Counselor Willie P. Blazer, who was also the Chancery Head of Switzerland in India. He first called this place "Mini Switzerland" at the time of his Khajjiar visit in India. 
Willie P. Blazer also inscribed 6194 kilometres (3849 Mile) on a signboard in Khajjiar, walking distance from Khajjiyar to the capital of Bern, Switzerland. Khajjiar is one of the 160 places in the world whose topographic similarity is closely related to the topographical conditions of Switzerland. 
Willie P. Blazer also took a piece of stone from Khajjiar with him at that time and he put that piece of stone in the Parliament of Switzerland.
Khajjiar Lake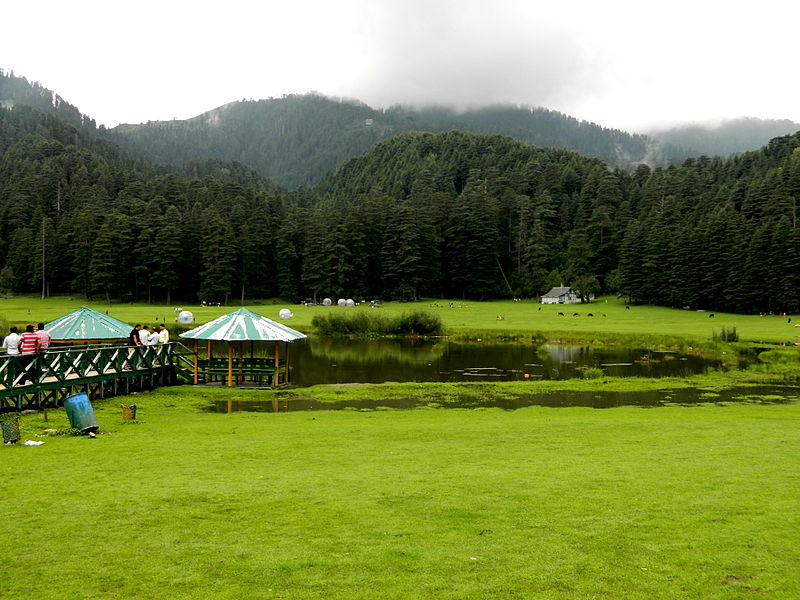 The biggest centre of tourist attraction in Khajjiyar is Khajjiar Lake located here. Due to the lake situated in the middle of the grasslands of Khajjiyar, Khajjiar looks very much like the plains of Switzerland. This lake is the best place to spend time with your family and friends. 
Surrounded by huge cedar and pine trees, this lake is nothing less than a paradise for nature lovers and photographers. There are many beautiful views of the sunrise from the lake, the sunlight coming through the cedar and pine trees makes you feel a different kind of pleasant sunrise. 
Apart from the sunrise on the banks of the lake, you can also enjoy a variety of adventure activities such as horse riding, zorbing, paragliding, and trekking. Besides these activities, there are small restaurants for eating drinking. You can visit the Khajjiar lake at any time of the day, tourists are not charged any entry fee to see the lake.
Khajjiar Lake Timings
Any Time of The day.
Khajjiar Lake Entry Fee
Entry Free.
Khajji Nag Temple Khajjiar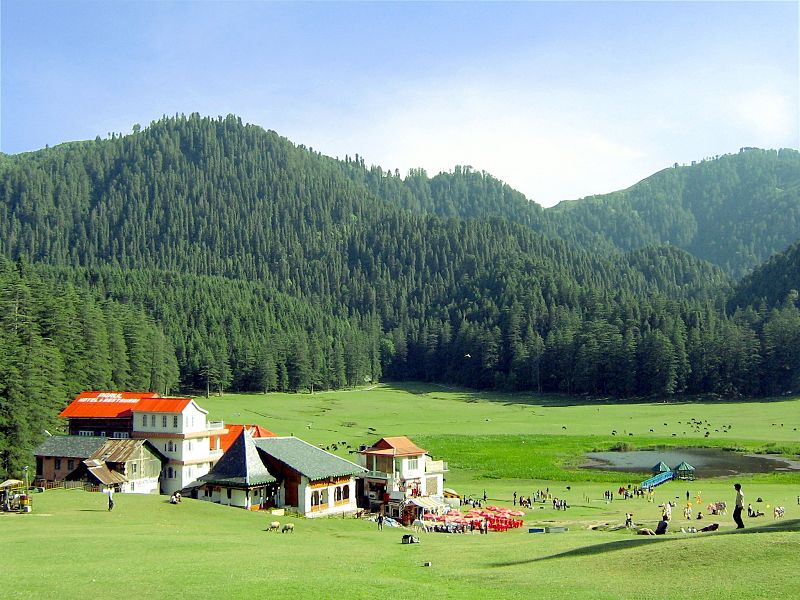 Khajji Nag Temple has situated a short distance from Khajjiar lake, this temple was built in the 12th century by the then ruler of Chamba Prithvi Singh. Khajji Nag Temple is also known as the "Golden Devi Temple" because of the golden dome built on the summit of the temple. 
In the inner part of the temple, murals of Pandavas and Kauravas of the Mahabharata period are also engraved. Wood has been used to build the sanctum sanctorum of the temple, very fine carving has been done on the wood used in the construction of the sanctum sanctorum. 
In the sanctum sanctorum of the temple, the Deity of the serpent god is installed. Apart from the idol of Nag Devta, many snake sculptures are also found on the temple premises. Apart from the idols of the serpent god and snakes, ancient idols of Lord Shiva and Hidimba are also inside the temple. 
Khajji Nag Temple Khajjiar Timings
Devotees and tourists can visit Khajji Nag Temple at any time of the day. 
Khajji Nag Temple Khajjiar Entry Fee
No entry fee is charged in the temple.
Kailash View Point Khajjiar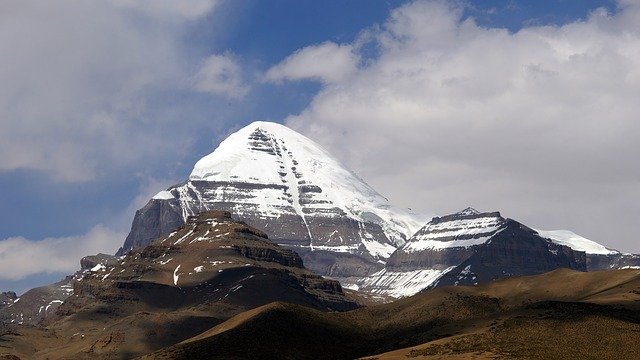 Kailash view is one such peak point in Khajjiar from where you can get unforgettable views of Mount Kailash. Almost all Hindus living all over the world believe that Mount Kailash is the abode of Lord Shiva. Dalhousie and Khajjiar are one of the places in Himachal Pradesh from where you can see the holy Kailash mountain.
Panch Pandava Tree Khajjiyar
Panch Pandava trees remain the centre of attraction for tourists visiting Khajjiar. 6 different shoots are coming out from the root of this tree. There is a very strong belief associated with this tree among the residents. 
According to the residents of Khajjiar, 6 shoots of this tree point towards the Panch Pandavas of the time of Mahabharata and the sixth branch of this tree points towards the Pandava's religious wife Draupadi. 
There is a cedar tree on Dalhousie and Khajjiar road, just a few kilometres away from this tree, there are a total of 13 shoots out of this tree. Because of these 13 shoots, this tree is also called "Mother Tree". 
The Panch Pandava trees are located near the rest house built in the Khajjiar grounds, the tree leads to the school built in Khajjiyar and a small village.
Tibetan Handicrafts Center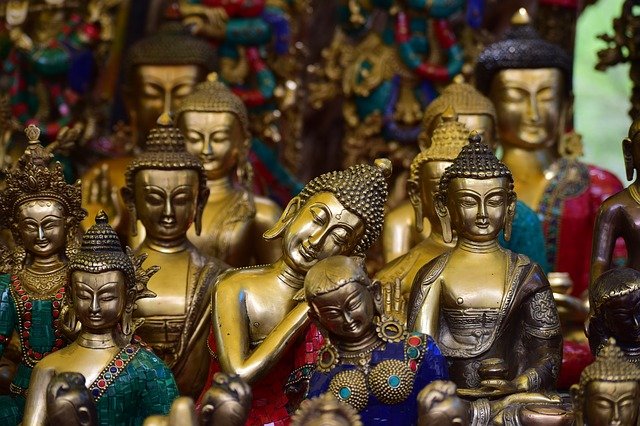 Khajjiar's Tibetan Handicraft Center is a suitable place for tourists to buy goods made from local handicrafts.  Handmade carpets and wall-hangings at the Tibetan Handicrafts Center in Khajjiar are well-liked by tourists.  
Apart from this, you can easily find many items related to Tibetan culture in the Tibetan Handicraft Center.  This market is considered an ideal place to buy Tibetan shawls and souvenirs of Tibet.  
In the Tibetan Handicrafts Center, you will find all kinds of items related to home decoration very easily.  If you like to eat Chinese or fast food, then you will find Maggi, Momos, Noodles and a variety of flavored supe restaurants and fast food shops near this market.  Khajjiar's Tibetan Handicraft Center is considered an ideal place to shop and spend a few hours in Khajjiar.
Nine Hole Golf Course Khajjiar
If you have come to visit Khajjiar or Dalhousie with an open mind, then you must visit the Nine Hole Golf Course near Khajjiar. Although golf is one of the most expensive sports in the world, but in Khajjiar you can enjoy this great game. This golf ground, built on the plains of Khajjiar, makes you feel like being in Switzerland.
HP State Handicrafts Center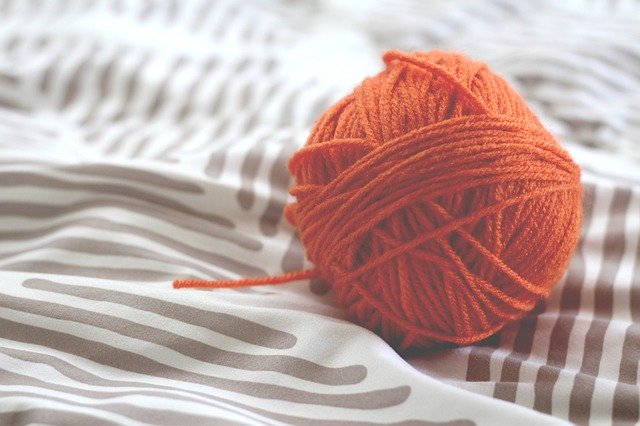 The HP State Handicrafts Center remains in Khajjiar, just like the Tibet market. In this market, apart from the traditional items of Tibet, you will find handmade products of Himachal Pradesh also available at a reasonable price. 
In this market you can buy souvenirs, woolen clothes, utensils, furniture, jewelry and metal utensils in addition to carpets and wall-hangings in handmade items. Woolen cloth of Himachal Pradesh is very popular throughout the local residents and other plains of India. 
In this market, you can buy these hot clothes at reasonable rates. Apart from home decoration and woolen clothes, you can buy dry fruits like almonds, cashews, varieties and pistachios at a reasonable price from the HP State Handicrafts Center. From HP State Handicrafts Center, you can buy items that are commonly used in your home.
Dhauladhar Range Khajjiar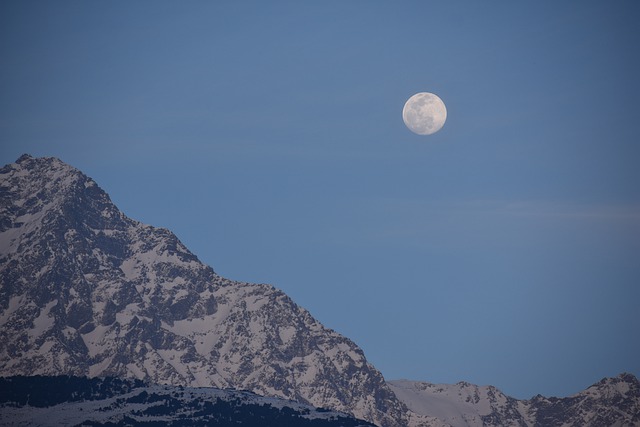 If you like trekking and are fond of hiking in high elevations, then you can go trekking from Khajjiar to Dalhousie in Dhauladhar range of Himalayan ranges. Although the snow-capped mountains of Dhauladhar range are easily visible to you from Khajjiar, but the fun of trekking in these mountains is of a different level. To reach Dhauladhar range from Khajjiar, you can go by bus or taxi by way of Dalhousie.
Dal Lake Dharamshala
If you want to see beautiful lakes like Kashmir or Dal Lake like Kashmir, then you must visit Dal Lake, located near Dharamshala, 125 km from Khajjiar. The Dal Lake near Dharamshala looks exactly like the Dal Lake in Kashmir. 
The natural environment of this lake is so breathtaking that you will forget once that you are not in Himachal Pradesh but you are in Kashmir. Dal Lake is considered an ideal place for tourists for scenic views, photography and boating.
Dal Lake Dharamshala Timings
07:00 am to 08:00 pm.
Dal Lake Dharamshala Entry Fee
Entry Free.
Church of Scotland Chamba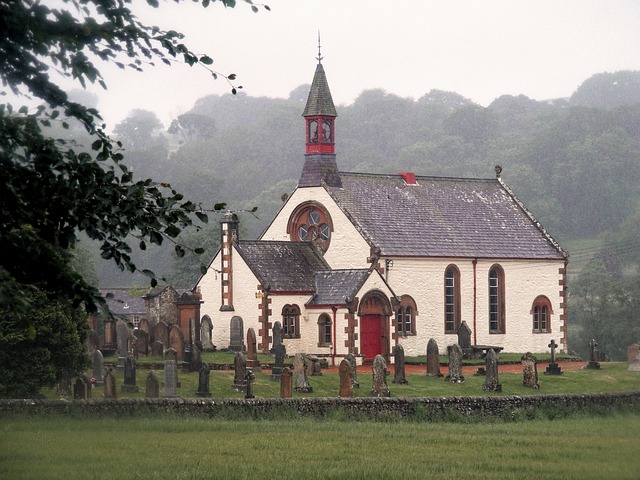 In the areas around Dalhousie, Khajjiar and Chamba, the British have spent a lot of time in colonial times. The British had built many types of buildings in this area during their reign. Apart from the administrative buildings, the British also built a lot of churches around this area.
Almost all the buildings and churches built in this area are influenced by British architecture. The Church of Scotland, located 22 kilometers from Khajjiar, is also a colonial period church built by the then King Sham Singh in 1899. The construction of the Church of Scotland lasted for 6 years and was completed in 1905.
The construction of this church is said to have been completed under the supervision of the Scottish monk Dr M'Clymont. The church is considered to be one of the best buildings built in the region in the colonial period.
Church of Scotland Chamba Timings
10:00 AM to 08:00 PM.
Church of Scotland Chamba Entry Fee
Entry Free.
Hotel in Khajjiar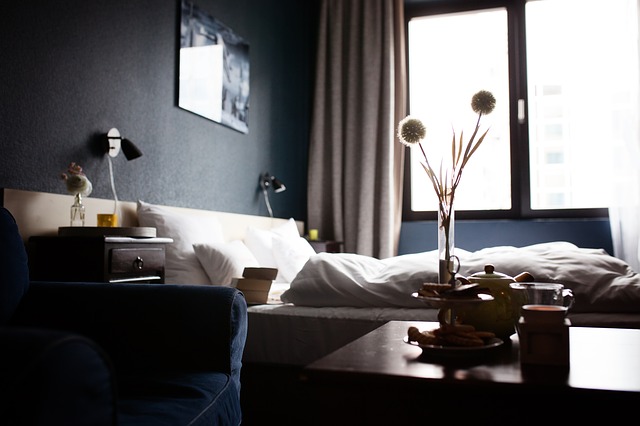 Being a famous tourist destination, there are many hotels and lodges to stay in and around Khajjiar. If you do not want to stay at Khajjiar then you can stop at Dalhousie and Chamba near Khajjiar. Khajjiar is located just a few kilometers from both these cities.
With many online hotel booking websites, you can book the hotel room for yourself very easily, apart from this, if you want to reach Khajjiar directly, you can book the room in the hotel or lodge for yourself.
How to reach Khajjiar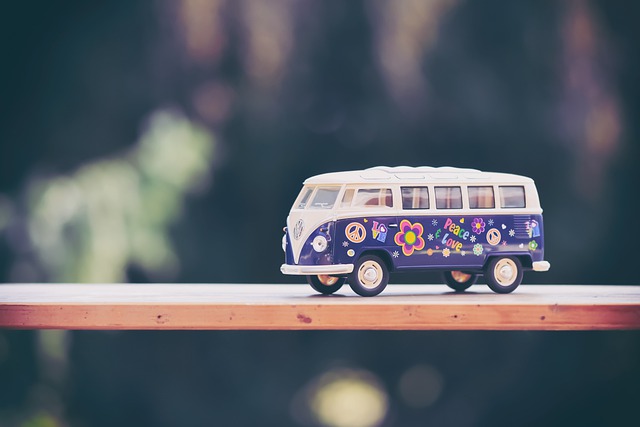 How to reach Khajjiar by Air
There is no airport in Khajjiar as it is situated at a high altitude. If you want to come to Khajjiar by flight then you can reach Khajjiar very easily from Gaggal Airport. Gaggal Airport is also known as Kangra Airport. The distance from Khajjiar to Gaggal Airport is 110 kilometers. From Gaggal you can reach Khajjiar very easily via Dalhousie and Chamba.
How to reach Khajjiar by Train
If you are planning to come to Khajjiar by train, then the railway station of Pathankot is the nearest railway station. The Pathankot railway is very well connected to the railway stations of major cities in India. The distance from Khajjiar to Pathankot is 96 kilometers. From here you can reach Khajjiar very easily by bus and taxi.
How to reach Khajjiar by road
Khajjiar is very well connected by road with cities like Dalhousie and Chamba. From these cities, you can reach Khajjiar very easily by buses of Himachal Road Transport Service. If you want, you can reach Khajjiar very easily through your private vehicle or taxi.
(If you have reached here in this article, then I have a small request from you to share your suggestions related to this article in the comment box below, and if you see any deficiency or any wrong information, then also Tell. I keep posting information related to my travel on this website, if you like the information given by me, then you must subscribe to my website through your email, thank you)