20 Places to visit in McLeoadganj 2022 | McLeodganj | McLeodganj Tourism | McLeodganj Tourist Places 2022 | McLeodganj Things to do | Tourist Places in McLeodganj | McLeodganj Places to Visit | Part-01
History of McLeodganj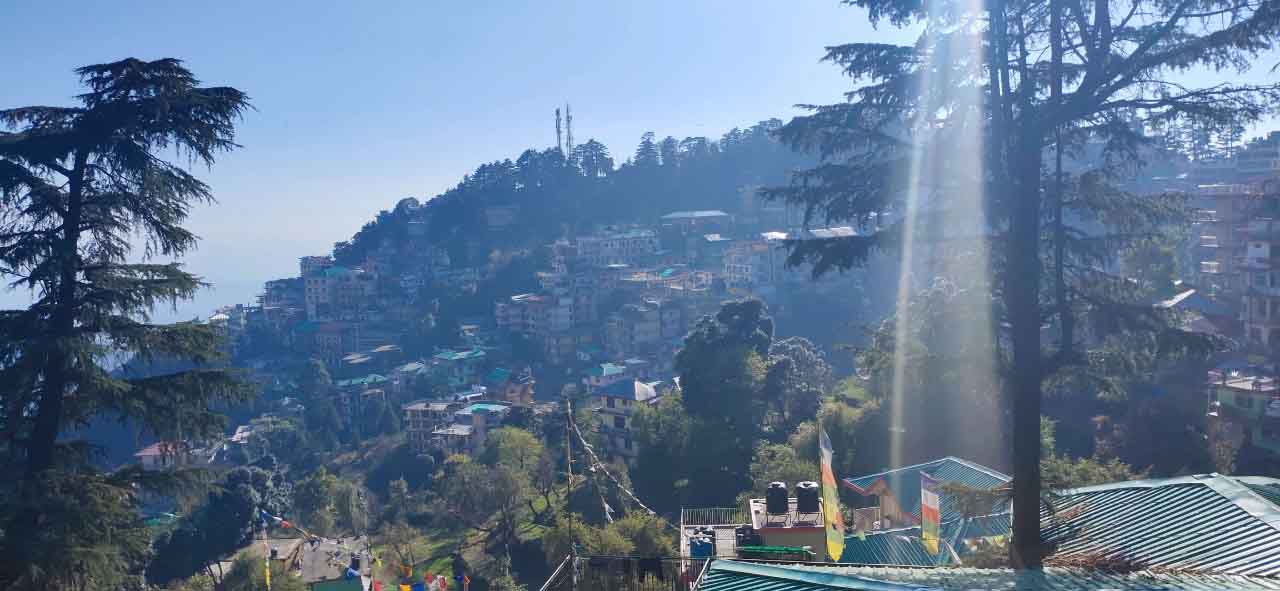 On 28 April 1959, Tibet's exiled government was established in McLeodganj, a suburb of Dharamshala town in Himachal Pradesh. At present, a large population of people who have migrated from Tibet live here. Residents and Tibetans here also know McLeodganj as "Little Lhasa". Like Dalhousie and Dharamshala, McLeodganj also came into existence during the colonial period. 
The city is named after Sir Donald Frill McLeod, a British officer and Lieutenant Governor of Punjab. Located in the Dhauladhar mountain range of the Himalayas, the height of McLeodganj is 2082 meters (6831 ft) above sea level. When the Second Anglo-Sikh War took place in 1850, the British Government decided to build a military cantonment in the mountains surrounding Kangra, situated on the slopes of the Dhauladhar mountain range. 
In the mountains near Kangra, the place where the British officers decided to build a military camp was a Hindu Dharamshala, hence the place was named Dharamshala. Dharamshala had become a famous tourist destination during the colonial period and during the summer season, the British authorities loved to spend time here. 
Kangra district headquarters became very busy since 1840 due to which the British shifted two of their regiments to Dharamshala. The first military cantonment in Dharamshala was built in 1849 and in 1852 Dharamshala was made the administrative capital of Kangra district. In 1855, two civilian settlements at this place were established and both these settlements, McLeodganj and Forsyth Ganj were named after British officers. 
In 1862-63, Lord Elgin, the British Viceroy of India liked the region so much that he suggested making this place the summer capital of India. The devastating earthquake in 1905 had caused much damage to the place, according to official figures, 19800 people were killed and thousands were injured in the earthquake. 
In this earthquake, the buildings built during the colonial period in Dharamshala and McLeodganj and many ancient shrines were also damaged. Another historical event occurred here in 1959. The 14th Dalai Lama of Tibet, Tenzin Gyatso, agitated against the Communist government of China in which he failed, after which he fled from Tibet and took refuge in India. 
In 1960, McLeodganj was made the capital of the exile government of Tibet. From then on, McLeodganj became the official residence of the Dalai Lama and was also home to many Buddhist and Tibetan refugees from Tibet. Currently, there are many Buddhist monasteries in McLeodganj and due to this, this small hill town became a sacred pilgrimage site for Buddhists and people belonging to Tibet community. 
Today, despite being a suburb of Dharamshala, McLeodganj has managed to carve out a distinct identity and is also known as a major tourist destination of Himachal Pradesh.
Dal Lake McLeodganj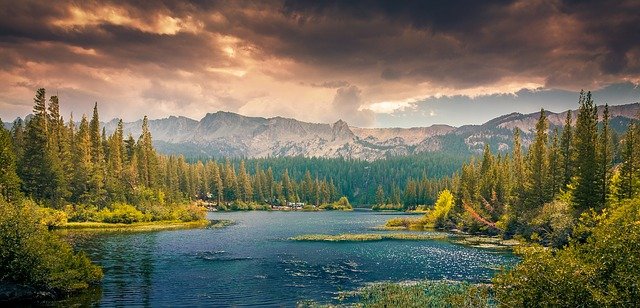 Dal Lake, located in the village of Tota Rani, a few kilometres from McLeodganj, is considered as a major centre of attraction for the tourists visiting McLeodganj. The main city is only 1775 (5823 ft) elevation of Dal Lake, situated at a distance of 02 km. 
Due to the mountains and dense deodar trees situated around the lake, the peaceful environment here makes you stay on the banks of the lake for a long time. The lake is spread over about 01 hectares (10,000 square meters). An ancient temple of Lord Shiva is also built near the lake, which is believed to be around 200 years old. 
According to mythological beliefs, Sage Durvasa worshipped Lord Shiva on the banks of this lake. In September, a big fair is also organized in the Shiva temple situated on the banks of the lake, in which people and devotees take part in the Gaddi community besides residents. 
The natural environment around the lake is very captivating, as well as the lake is also home to many types of fish. This lake is considered an ideal tourist place to spend time with your family, loved ones and friends. If you like adventure, then small treks are also made in the hills around the lake. 
It will be a pleasant experience for you to trek from Dal Lake to Naddi and watch the sunset from Sunset Point.
Dal Lake McLeodganj Timings
From 07:00 AM to 08:00 PM
Dal Lake McLeodganj Entry Fee
Admission free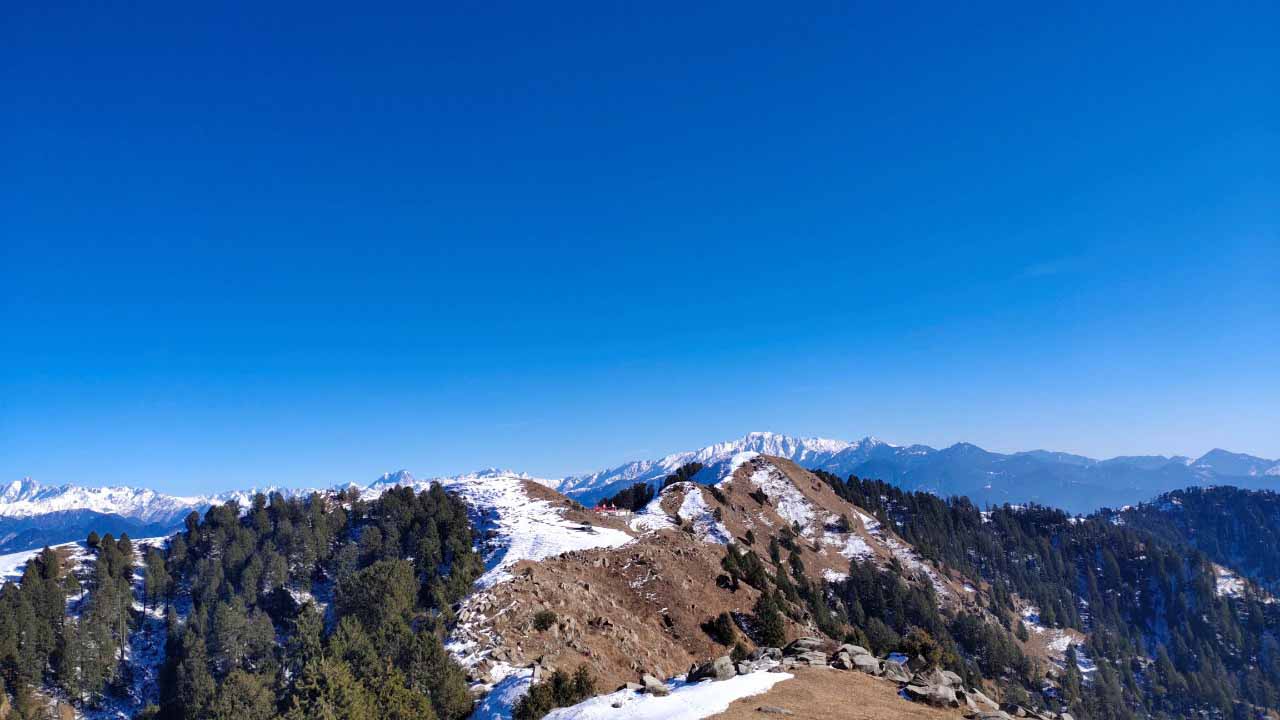 Triund is a beautiful and small hill station situated in the Dhauladhar mountain range of the Himalayas. The distance from McLeodganj is just 09 km. The height of the Triund is only 2828 meters (9278 ft) above sea level. The Triund trek offers beautiful views of the Dhauladhar mountain range and Kangra Velly, hence the trek is well-liked by almost all trekkers and tourists. 
The Triund trek is one of the easiest treks in the Himalayas, due to this you can see a lot of tourists besides the trekkers here. It takes a professional trekker 2 hours from Dharmkot to complete the round trip and a typical tourist may take 5-6. While trekking, you come across a dense forest of cedar, oak and rhododendron trees, which makes trekking even more exciting. 
Two routes are very much preferred for completing the Triund trek, the first one starts from McLeodganj and the second one starts from Dharamkot. The trek to the Triund begins at Bhagsunath Temple and Bhagsu Waterfall in McLeodganj, which is considered a bit difficult. The trek starting from Dharmakot goes through the Galu temple, which is believed to be a slightly easier route to reach the trinity. 
The distance from Dharmkot to the round trip is also around 07 km. Most of the trekkers like to go camping at night in the Triund as it offers beautiful views of Dharamshala and Kangra city located at Kangra Veli at night time. If you like photography, then you can take a very beautiful star trail photo from here at night. 
If you have good luck, then you can also take a photo of Milky Way from the Triund. Click here for complete information about Triund Trek…
Tsuglagkhang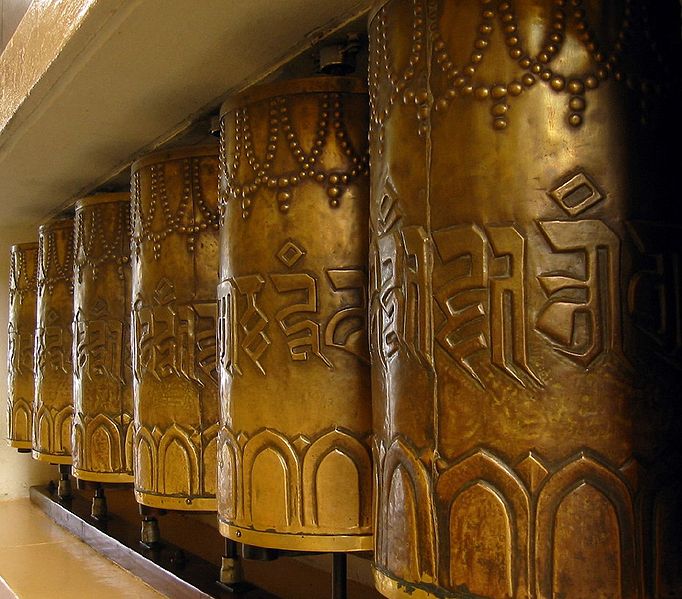 Tsuglagkhang is just 05 kilometres from the main city of McLeodganj. The Tsuglakhang Temple is considered to be the largest centre of faith for the people of the Tibet community. Tourists who wish to get to know Buddhist and Tibet culture closely, they visit Tsuglakhang Complex while travelling to McLeodganj.
The Dalai Lama's residence remains in the Tsuglakhang complex. Apart from this, there is also a temple, Namgyal Monastery and a museum connected with the culture of Tibet. The tourist can roam all the buildings built in this complex except the residence of the Dalai Lama in the Tsuglakhang complex.
The Tsuglaakkhang complex houses beautiful sculptures of Lord Buddha and Chenrezig and Guru Rinpoche. Inside the museum built in the complex, many items related to Tibetan culture and art are displayed to tourists such as earthen vessels, historical documents, paintings and handicrafts.
Tsuglagkhang timings
05:00 AM to 08:00 PM
Tsuglagkhang Entry Fee
Admission free
Bhagsu Waterfall McLeodganj
Bhagsu Waterfall, located just a few kilometers from the main city, is the biggest center of attraction for tourists in McLeodganj. Bhagsu waterfall located in the Dhauladhar mountain range is the most visited by tourists. Bhagsu waterfall is 30 feet high and during the monsoon season this waterfall falls at full speed.
During the monsoon season, there is greenery in the area around the waterfall, due to which the waterfall becomes more beautiful. This time of year, when the clouds hit the waterfall and the mountains, the view is worth seeing. Bhagsu Waterfall offers beautiful views of McLeodganj.
Bhagsu waterfall also has religious significance for the local residents, the stream of this waterfall leads to Bhagsunath temple located in the city. There are ramps and stairs to reach Bhagsu waterfall, tourists can reach this waterfall after a few minutes of climbing. There are also small restaurants around the Bhagsu waterfall for tourists to eat and drink.
Spending time near Bhagsu waterfall with your friends and loved ones will be a very enjoyable experience for you. Until some time ago, tourists were allowed to bathe in this waterfall, but due to accidents that occurred in a few years, bathing in the waterfall has been completely banned at present.
Bhagsu Waterfall Timings
Any time of the day
Bhagsu Waterfall Entry Fee
Admission free
Bhagsunag Temple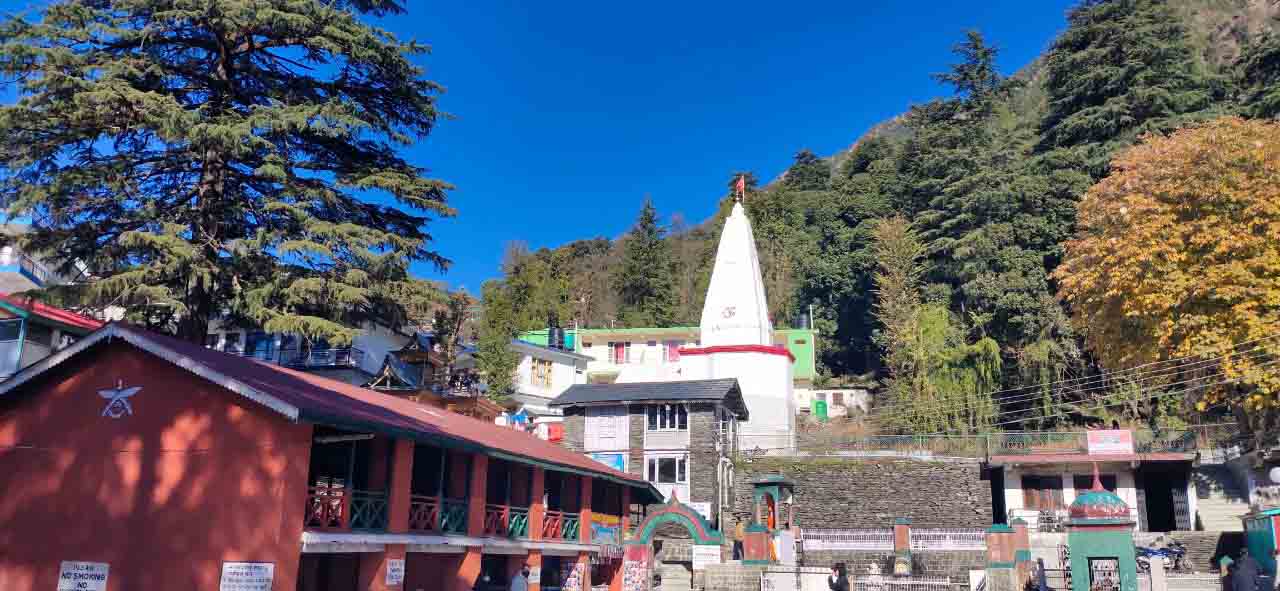 The Bhagsunag Temple at McLeodganj is the largest center of faith among the local residents, and is one of the major tourist destinations here. This temple dedicated to Lord Shiva was built in medieval times. The temple is considered a sacred pilgrimage center for the people of the Hindu and Gorkha communities living in and around McLeodganj.
A small and beautiful pond is also built in the temple complex. There are a total of 06 lion mouths in the pond, out of which the water of Bhagsu waterfall keeps falling continuously. Local residents believe that pond water has the potential to cure many types of diseases.
A two-storey rest house is also built in the temple premises, arrangements have been made to rest the devotees who have come to visit the temple. According to the legend associated with the temple, the Bhagsunag temple was built by King Bhagsu. King Bhagsu is said to have once stole water from the Nag Dal lake without the permission of the serpent god.
After that there was a fight between Naga Devta and Raja Bhagsu in which King Bhagsu built Bhagsunag Temple, apologizing to Nag Devta.
Bhagsunag Temple Timings
05:00 AM to 12:00 PM
04:00 PM to 09:00 PM
Bhagsunag Temple Entry Fee
Admission free
Namgyal Monastery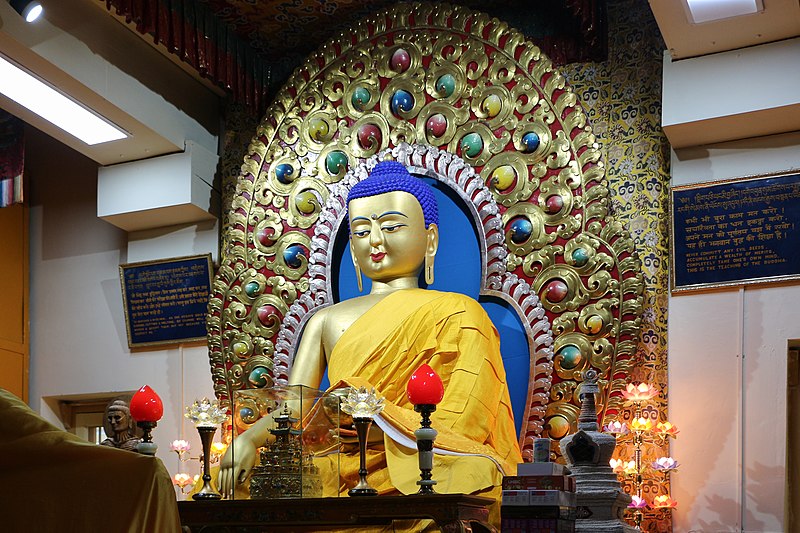 Namgyal Monastery, located just 03 km from McLeodganj, is a major center of faith for the people of the Tibet community. The Namgyal Monastery located in McLeodganj is also the abode of the Dalai Lama, the spiritual master of the Tibetan community, and is also considered one of the largest temples in the Tibetan community.
The environment of the Namgyal monastery complex located in the Dhauladhar mountain range is very quiet, due to which the devotees and tourists who come here experience spiritual peace. Namgyal monastery is also very famous among the devotees as the temple of the Dalai Lama. This monastery is also the personal monastery of the 14th Dalai Lama.
The Namgyal Monastery was founded between 1564 and 1565 by the Second Dalai Lama to assist Tibetan monks and their religious affairs. The monks living in the present-day monastery work to preserve the cultural heritage of Tibet and to learn the philosophical significance of Buddhism.
This monastery is also known as Namgyal Tantric College, where 200 monks are currently studying here. All the monks living here keep on practicing towards protecting the practices, skills and traditions of the monastery. Ritual chanting, study of Tibetan and English language, Buddhist philosophy, sutra and tantra texts, sand mandalas, and dances are all included in the monks' curriculum in Buddhist subjects at the Mahavidyalaya located here.
Namgyal Monastery Timings
05:00 AM to 08:30 PM
Namgyal Monastery Entry Fee
Admission free
Indrahar Pass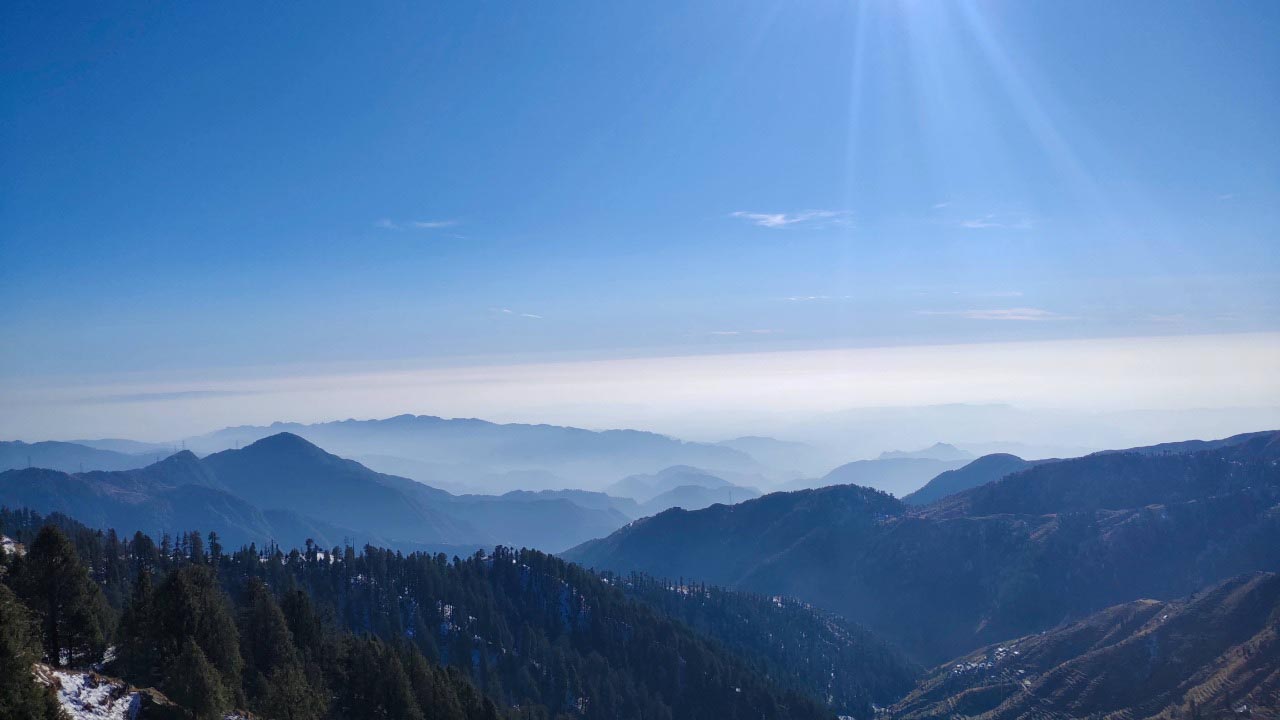 Indrahar Pass is a mountain pass located just 08 kilometers from McLeodganj. The height of the Indrahar Pass in the Dhauladhar range of the Himalayas is 4342 meters (14245 ft) above sea level. Indrahar Pass, located near McLeodganj and Dharamshala, is nothing less than a paradise for those who love trekking and adventure.
It is believed that Indrahar Pass offers unforgettable views of Dhauladhar mountain range. The Indrahar pass also geographically demarcates the boundaries of Kangra and Chamba districts of Himachal. Located near McLeodganj and Dharamshala, this pass is considered to be one of the most popular trekking spots here.
The period from April to October is considered to be the most suitable time to track at this pass. From November to March, this area receives very heavy snowfall, due to this it is very dangerous to trek here, so trekking is not done here in these months of the year. Click here for complete information of Indrahar Pass…
Hanuman Tibba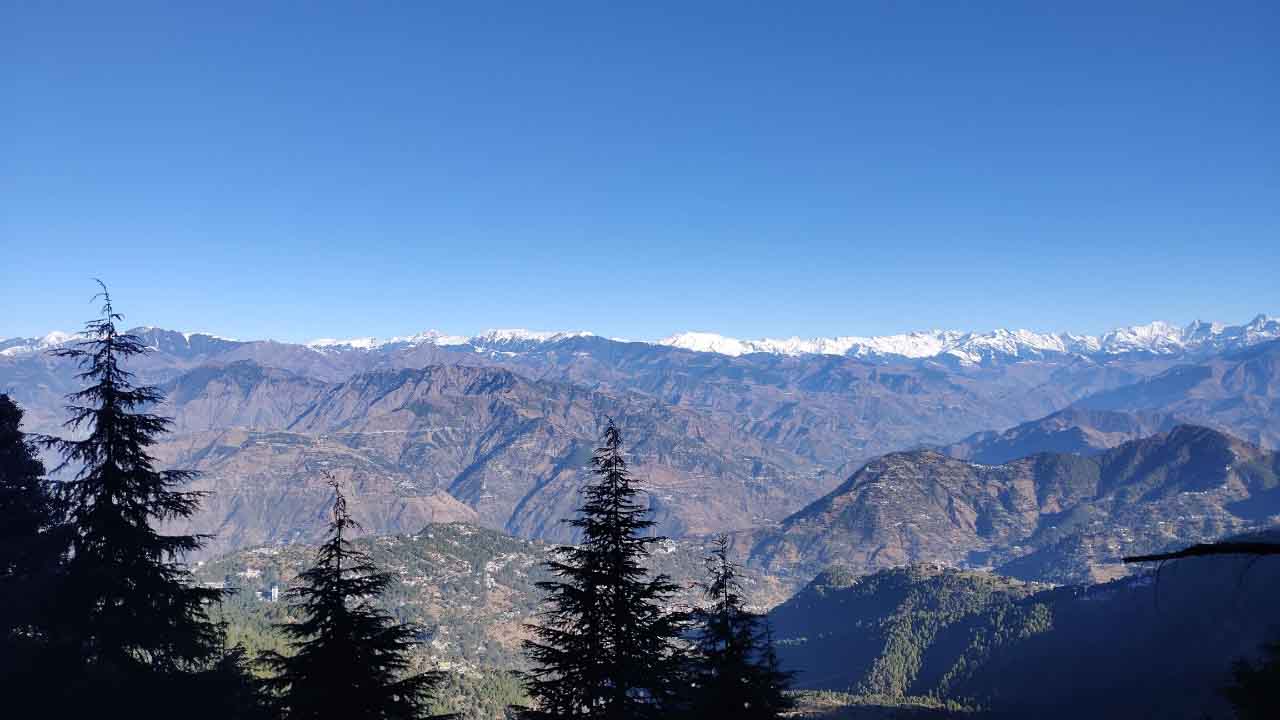 The distance from McLeodganj to Hanuman Tibba is just 63 kilometers. Hanuman Tibba Mountains located in the Dhauladhar mountain range of Himalayas is the highest mountain peak of Dhauladhar. Hanuman Tibba is the last mountain of the Dhauladhar mountain range and the Pirpanjal mountain range of the Himalayas begins only after this. 
The height of Hanuman Tibba is just 5982 meters (19626 ft) above sea level. The journey to the pyramid-shaped Hanuman Tibba requires about 15 days to complete. Only if you are physically capable you can complete the journey of Hanuman Tibba. Most climbers reach the Shitidhar summit of Hanuman Tibba. The height of Shitidhar peak is near 15,700 from the sea level. 
The climb after the Shitidhar peak is a completely steep climb and is fatal. So far many people have tried to reach the summit of Hanuman Tibba but no one has been successful so far. Click here for complete information on the route of Hanuman Tibba…
Local Market in Mcleodganj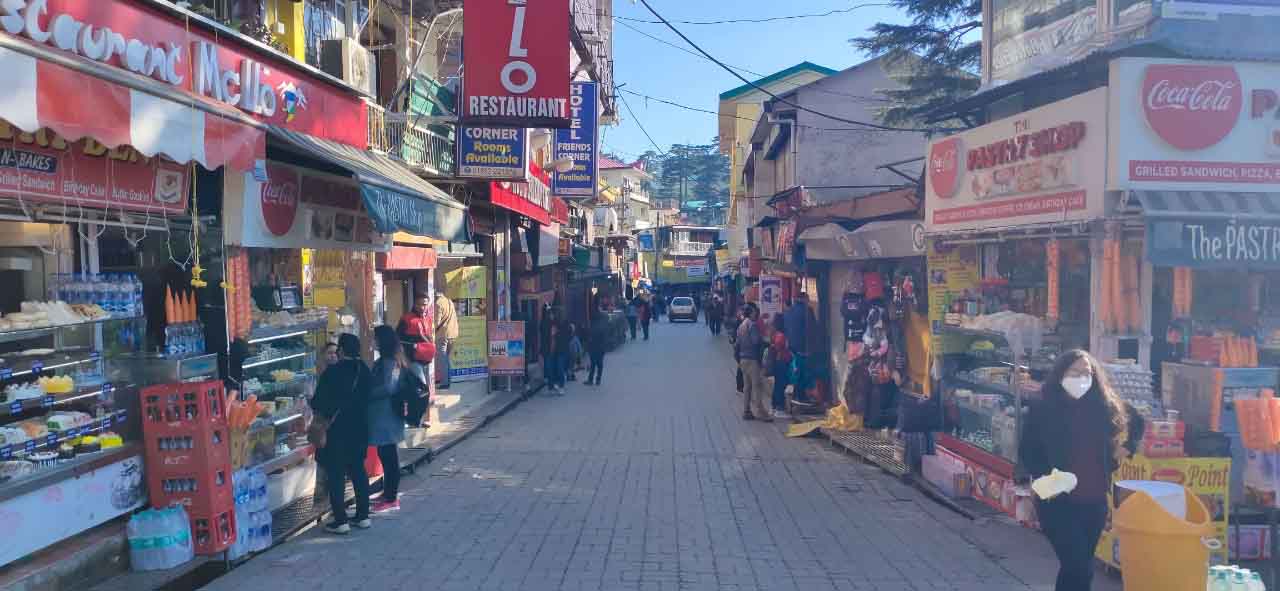 The local market of McLeodganj is full of artifacts associated with the culture of Buddhism, Tibet and Himachal. On coming to McLeodganj, you can give very beautiful souvenirs as gifts for yourself or for a friend or your family members from the local market here. 
From the local market here, you can buy many religious artifacts and handicrafts made for home decoration and to gift to your loved ones. You can also buy traditional clothes and woolen clothes worn in Himachal from some shops in McLeodganj. Most of the travelers visiting McLeodganj also like to buy Himachali cap. 
Items found in the local markets of McLeodganj include carpets and Tibetan mats, jewelry made of silver and stone, items made from local handicrafts, fine metal and wood carvings, Thangka Chitra (on canvas made of silk cloth Shiny paintings), artifacts associated with Tibetan culture, idols associated with Hindu deities and Buddhism, Mandala paintings and woolen shawls are very much liked by the tourists. 
Apart from all these, you should not forget to carry the wheels of prayer and prayer flags among the items most liked by tourists here. People from other countries have also opened shops in McLeodganj, where they are seen selling items connected to their country.
Local Food in Mcleodganj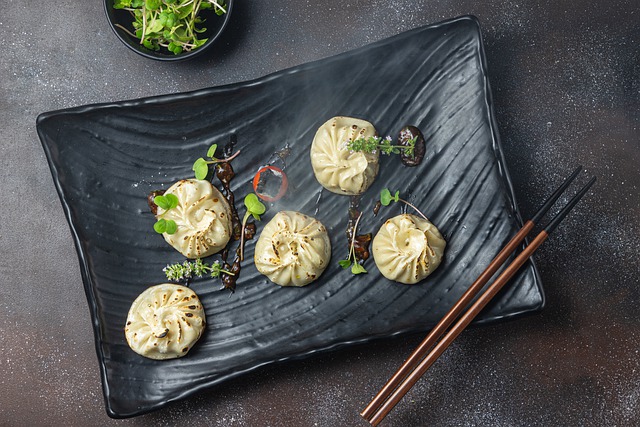 If you come to visit McLeodganj, then you must try the Tibetan and Himachali food found here. You will find both street food stalls and restaurants in McLeodganj, it depends on you where you like to sit and eat. Apart from local food, you will also find Nepalese, Kashmiri, Italian, Belgian, Israeli, Chinese, Bhutanese and Scottish dishes. 
Apart from all this, many Korean and Japanese restaurants are also made here. But despite all this, most tourists prefer local and Tibetan food here. Bhagsu Road, Jogiwara and Temple Road in McLeodganj are some places where you will find the best street food stalls and restaurants here. 
Thenthuk, Momoz, Tibetan Noodles and Bread, Bok Choy Soup, Thupka, Shushi / Kimbap, Italian Food, Apple Cider, Veg Food and Flafal are some of the foods that are best made in the restaurants and street food here, You can eat some of these while traveling to McLeodganj. 
Just you have to take care that if you are vegetarian then you have to find out that what you are eating is a veg or a non-veg. The food market of McLeodganj is a little expensive due to being a famous tourist destination.
Hotels in Mcleodganj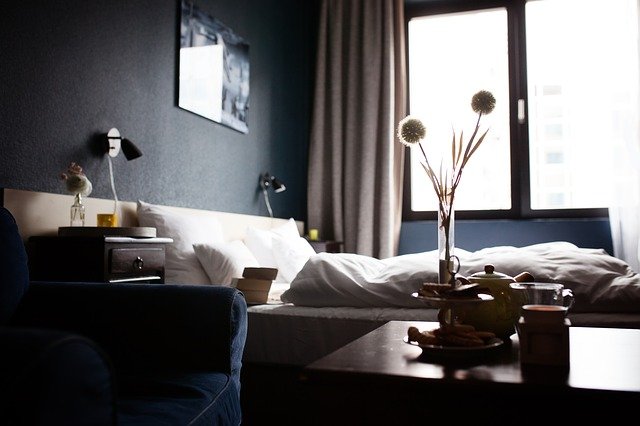 If you are planning to visit Dharamshala, then you will definitely visit Upper Dharamshala (McLeodganj). Home stays and hotels in Dharamshala are slightly more expensive than McLeodganj. If you are a tourist then it would be better for you to stay in Dharamshala because some big hotels are also built in Dharamshala.
But if you are a traveler or a backpacker then you should stop at McLeodganj or Dharmkot located a few kilometers away. You can stay at hotels and home stays here at a lower price than Dharamshala. Apart from this, if you have come to explore Dharamshala or to do trekking then you will have to stop at McLeodganj or Dharamkot as all the treks of Dhauladhar start from both these places.
If you are coming to visit McLeodganj in the off season, then you can come here and book a room for yourself or else you can also book a room for yourself from the online hotel booking website. In the peak season, all the hotels here are booked and also a little expensive. Therefore, before coming here in the peak season, if you book a hotel for yourself, it will be good for you.
Best time to visit McLeodganj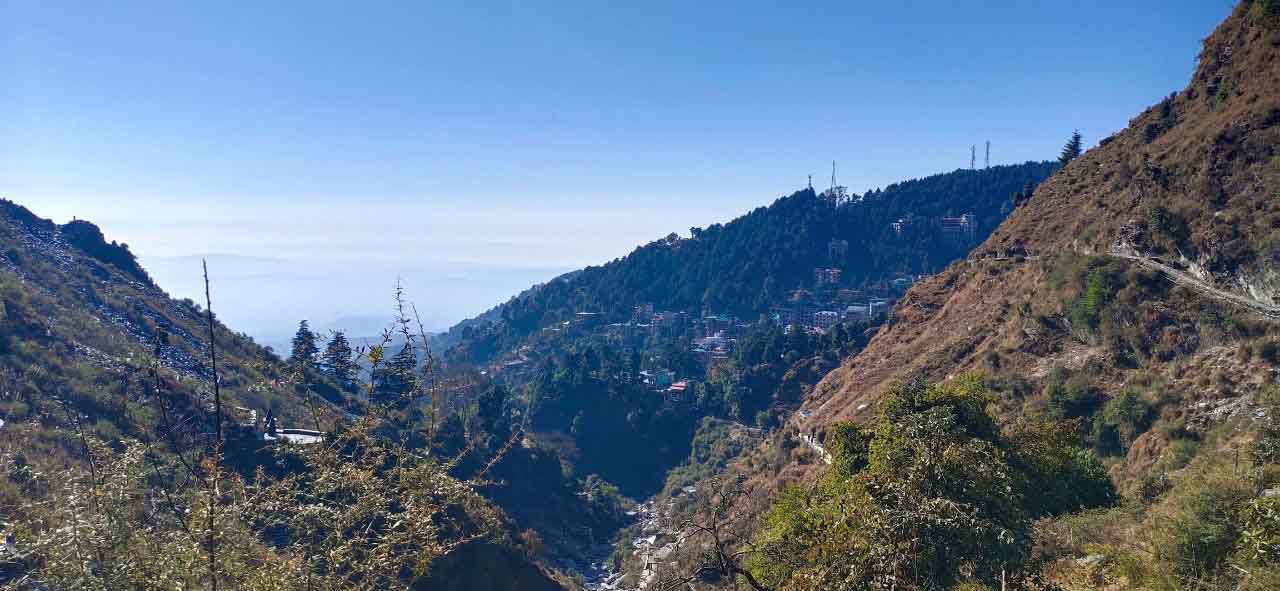 You can visit McLeodganj at any time of the year. The climate remains pleasant during the months of March to June. And during the monsoon season, the clouds hitting the Dhauladhar make you feel a different, Bhagsu waterfall flows at full speed during the monsoon.
If you like snow, then you can visit McLeodganj in the months of December to February. Now it depends on you that when you like to visit McLeodganj, the rest of the city is always ready to welcome you.
How to reach McLeodganj
How to reach McLeodganj by Flight
Gaggal Airport is the nearest airport to McLeodganj. The distance from McLeodganj to Gaggal Airport is just 18.5 kilometers (Gaggal airport to McLeodganj distance). Apart from this, Pathankot Airport is just 95 kilometers from McLeodganj (Pathankot airport to McLeodganj distance).
McLeodganj is just 250 kilometers from Chandigarh International Airport (Chandigarh International Airport to McLeodganj distance). From these three cities, you can reach McLeodganj very easily by cab service.
How to reach McLeodganj by Road
If you want to come to McLeodganj by road, then you can reach Dharamshala by bus and cab service from cities like Pathankot, Chandigarh and Delhi. Dharamshala is very well connected to all these cities by road. Local private bus service runs after reaching Dharamshala.
With the help of these buses you can reach McLeodganj very easily. Apart from buses, a shared taxi service from Dharamshala to McLeodganj is also available. The distance from Dharamshala to McLeodganj is just 09 kilometers (Dharmshala to McLeodganj distance).
How to reach McLeodganj by Train
Kangra railway station is the nearest railway station to McLeodganj. It is just 25 kilometers from Kangra railway station to McLeodganj (kangra railway station to McLeodganj distance).
If you want to come to McLeodganj by train then Pathankot railway station is the most suitable. From Pathankot railway station to Maklodganj is just 90 kilometers ( Pathankot railway station to McLeodganj distance).
Places to Visit near McLeoadganj
Dharamshala Part-01, Dharamshala Part-02, Khajjiar, Dalhousie Part-01, Dalhousie Part-02, Chamba, Manimahesh , McLeoadganj Part-02
(If you have reached here in this article, then I have a small request from you to share your suggestions related to this article in the comment box below, and if you see any deficiency or any wrong information, then also definitely Tell. I keep posting information related to travel on this website, if you like the information given by me, then you must subscribe to my website through my email, thank you)