50 Places To Visit In Jaipur | Things To Do In Jaipur | Jaipur Tourist Place| Jaipur Places to Visit | History of Jaipur | Part-03
Jaipur, the most beautiful city of Rajasthan, attracts millions of tourists throughout the year.  Once the princely state of Amer, Jaipur city is today the most modern and developed city of Rajasthan.  There was a time when the city of Jaipur used to be a part of the princely state of the Amer kings.  
But today Amer is the most visited tourist place of Jaipur city.  When Sawai Maharaja Jai Singh II started the project for the construction of Jaipur, at that time he had only one goal in mind about the construction of this city to build the world's most settled and developed city.  
A city in which facilities are available for every person from the higher strata to the lower strata.  Famous for its cultural heritage and ancient Hindu architecture, the city is presently fully developed and systematically constructed.  Even today, tourists come to see the old Jaipur built inside the walls of this city, but some new buildings have remained so beautiful with the passage of time.  
Jaipur, situated outside the walls of the old city, has wide roads, shopping malls, multiplexes, multi-storey buildings and beautiful big gardens.  Every tourist visiting Jaipur gets to see ancient buildings, beautiful natural sites as well as some modern buildings in this city and its surrounding areas.  
There are a lot of magnificent and beautiful tourist places around Jaipur and this city, which the tourist visiting here needs at least a week's time.
Mirza Ismail Road – MI Road Jaipur Tourism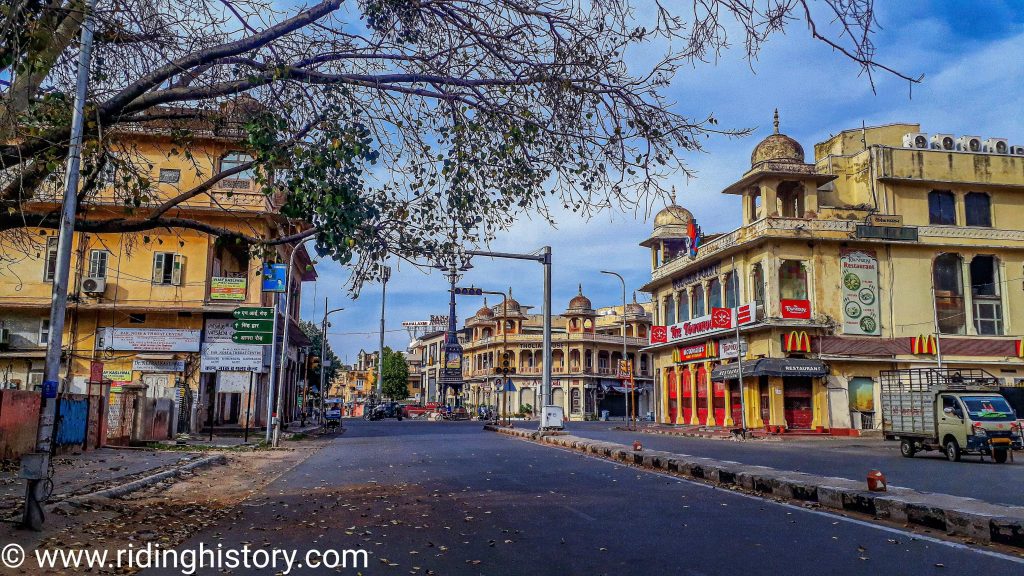 MI Road, the busiest market and busiest road of Jaipur city, is Mirza Ismail Road.  Almost all the big brands have show rooms on this busiest road in Jaipur city.  The architecture of MI Road is so beautiful that you do not know when you reach from one end to the other.  
Born on 24 October 1883, Mirza Ismail built this beautiful market on the lines of the city of Mysore.  In 1942, Maharaja Sawai Mansingh handed over the responsibility of developing the southern part of Jaipur to the Diwan Mirza Ismail of Mysore and also declared the Diwan of Jaipur city. 
Sawai Maharaja Mansingh had declared Mirza Ismail as the Diwan of Jaipur for just one year but pleased with the way Mirza Ismail was developing the southern part of Jaipur, Maharaja Sawai Mansingh extended Mirza Ismail's tenure by two years. 
Mirza Ismail wanted to name this market as Sawai Mansingh Road but Maharaja Sawai Mansingh named this road as Mirza Ismail in honor of Mirza Ismail.
Rajmandir – Jaipur Places to Visit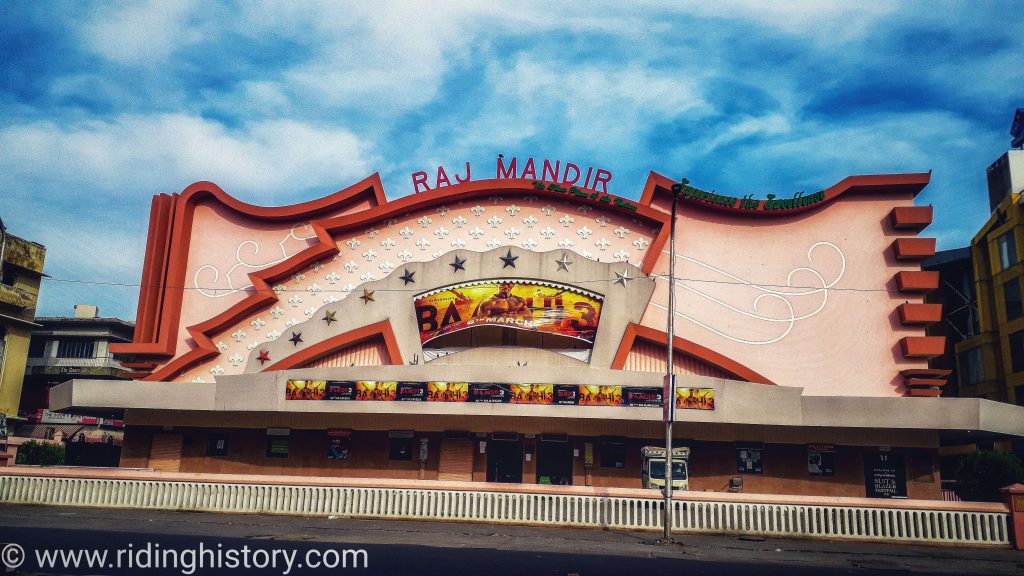 It is strange to think of a single screen cinema hall at the time of a multiplex cinema hall. Rajmandir Cinemahal, built on 1 June 1976 in Jaipur, still seems to be mocking all such things. Rajmandir Cinemahal near MI Road still attracts more viewers than any multiplex cinema hall.
Perhaps more tourists from the audience come to see the Rajmandir Cinema Hall. It seems a bit strange to recognize a cinema hall as a famous tourist spot. The biggest reason behind Rajmandir Cinema Hall being famous as a tourist place is the architectural style of this cinema hall and the second main reason is the seating capacity of the audience in this cinema hall.
The architectural art of the pink-colored Rajmandir Cinemahal is so beautiful inside and out that this cinema hall has also been given the title of "Pride of Asia". This cinema hall looks no less than a palace when viewed from the inside. The large chandeliers inside the Rajahmine Cinemashall and the velvet curtain near the screen add to its beauty.
It is believed that Rajmandir Cinemahal is Asia's largest cinema hall, 1300 viewers can see the film in this cinema hall at one time. In 1966, the then Chief Minister Mohanlal Sukhadia laid the foundation for the construction of Rajmandir Cinemahal and after almost a decade, on 1 June 1976, the then Chief Minister Haridev Joshi inaugurated this grand cinema hall.
The design of the Rajmandir Cinemahal has been designed by the famous architect of the time, Mr. WM M Namjoshi.
Akshardham Temple – Jaipur Tourist Place
The Akshardham Temple, built in Vaishali Nagar, the most prosperous area of Jaipur, has been constructed by "Bochaswansi Shri Akshar Purushottam Swaminarayan Sampradaya". A total of ten temples have been constructed so far in India by the Swaminarayan Sampradaya.
Apart from India, Swaminarayan sect has built many temples all over the world. There are two parts of Swaminarayan Sampraday which are known as Nar Narayan Dev Gadi and Lakshmi Narayan Dev Gadi. The Akshardham Temple in Jaipur comes under the Nara Narayan Dev Gadi.
Red stone has been used in the construction of Akshardham Temple in Jaipur and the architecture of the temple is influenced by the ancient Jain temple architectural style and Hindu architectural style. The Akshardham Temple, built in the 20th century, has no less importance than any mythological temple.
The temple construction has very fine sculptures of deities and the walls of the temple are also decorated with magnificent carvings. There are three mandapas in the Akshardham temple complex which are addressed under the names Hari Mandapam, Vibhuti Mandapam and Prasadi Mandapam respectively.
A seven-foot tall statue of Swaminarayan God has been installed in the temple. There is also a garden for the children to play in the temple complex. In the evening, the temple complex has a fair atmosphere.
Adequate shops and cafeterias have been built in the temple premises and outside the temple for food. Devotees and tourists can visit from 7:30 am to 12:00 noon, and from 4:00 pm to 8:30 pm it is open for devotees to visit.
Akshardham Temple Timing
 Mangla Aarti – 06:00 AM
 Shangar Aarti – 07:30 AM
 Rajbhog Aarti-11: 15 PM
 Sandhya Aarti – 07:00 PM
 Sleeping Aarti – 08:00 PM
Akshardham Temple Jaipur Entry Fee
Entry Free.
Amar Jawan Jyoti War Memorial Jaipur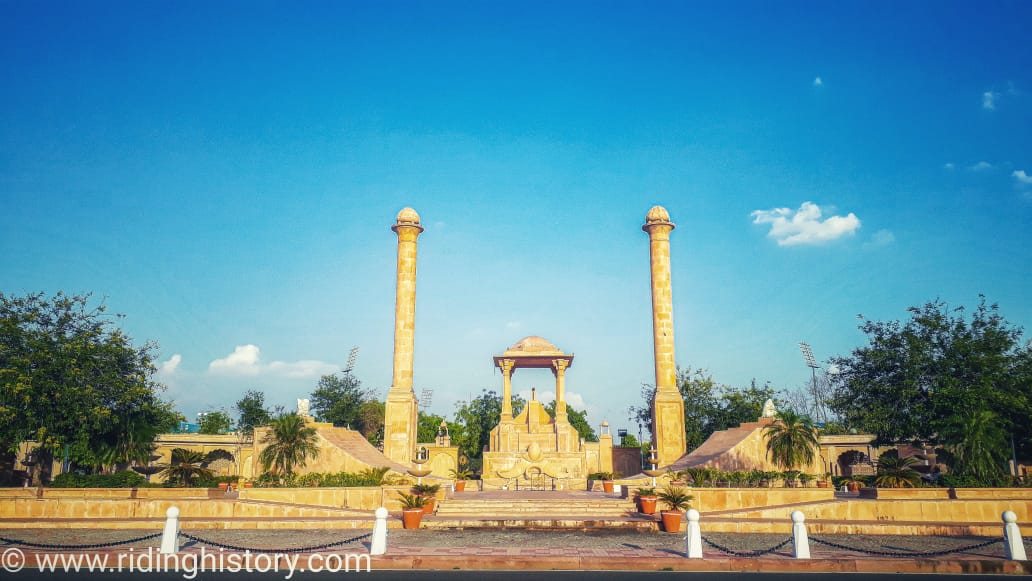 On August 16, 2005, the then Chief Minister of Rajasthan inaugurated the Amar Jawan Jyoti War Memorial in front of the Sawai Mansingh Stadium in Jaipur in honor of the brave soldiers of Rajasthan who won the war during the Kargil war and also the Indo-Pakistan and Indo-China war. 
The construction of this war memorial took a total of 165 days and since its construction, this war memorial has become the most favorite place for locals and tourists to spend time.  The glorious history of Rajasthan on Amar Jawan Jyoti and the indomitable courage and valor shown by the brave soldiers of Rajasthan during the war between India and Pakistan is displayed by tableaux.
Apart from these tableaux in Amar Jawan Jyoti, the history of Rajasthan at night and the valor of heroic soldiers are told through light and sound show which is most liked by the local residents and tourists.  When the listener experiences this, his or her shades stand up.  
Amar Jawan Jyoti can be visited any time of the day, but in the evening, a crowd of youths appears on this war memorial.
Amar Jawan Jyoti Timings
Light and sound shows on Amar Jawan Jyoti are held daily from 7:00 pm to 9:00 pm.  The duration of the Light and Sound show is half an hour .
Amar Jawan Jyoti Entry Fee
Entry Free.
Jawahar Kala Kendra Jaipur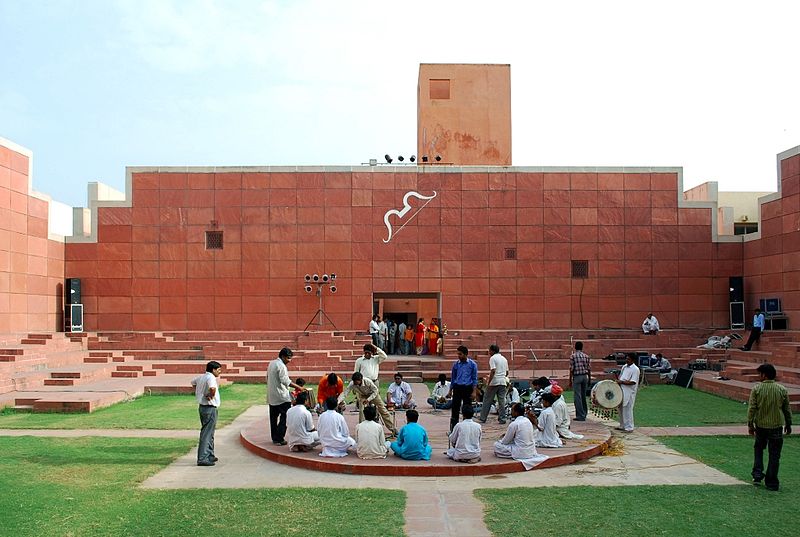 Jaipur is famous all over the world for preserving its cultural heritage, arts and crafts.  In addition to theatres like Ravindra Rangmanch on 8 April 1993, the Jawahar Kala Kendra, another theatre dedicated to arts and culture, is inaugurated by the Government of Rajasthan.  
The design of the building of the Jawahar Kala Kendra was designed by the architect Charles Correa in 1986, and in 1991 the building of the Jawahar Kala Kendra is completed.  The Jawahar Kala Kendra was built by the Rajasthan government to protect arts and crafts.  
While designing the Jawahar Kala Kendra, architect Charles Korea designed it keeping in mind the local city style of Jaipur, and the style of buildings built in Jaipur.  The building of Jawahar Kala Kendra is divided into several blocks.  
The building of the Jawahar Kala Kendra houses housing, museum, theatre, conference hall, art galleries, gardens, library, shilpgram, cafeteria and open theatre.  Many national and international level cultural, arts and crafts programs are organized throughout the year. 
Plays are also organized at the Jawahar Kala Kendra by big theatre artists from time to time, local and foreign artists take part in all the events held here.  The cafeteria of the Jawahar Kala Kendra houses a gathering of native and foreign artists at all times.  
Jawahar Kala Kendra Jaipur Timings
Jawahar Kala Kendra is open for tourists from 10:00 am to 5:00 pm in the evening. 
Jawahar Kala Kendra Jaipur Entry Fee
No admission fee is charged at the Jawahar Kala Kendra.
Smriti Van Jaipur
Smriti Van is the most biodiversity forest area of Jaipur, located near JLN Marg in Jaipur.  A deep crater formed at this place during the 1981 floods.  Shortly thereafter, the residents started planting trees at the place in the memory of their loved ones and due to this the biological diversity of the place increased and this forest area also became named Smriti Van.  
After some time, the Government of Rajasthan started developing this forest area by planting trees under the Green Rajasthan Scheme and named this place Smriti Van.  The construction work of Smriti Van was started by Rajasthan on 8 October 2005 and opened to the local public and tourists on 8 December 2007.  
In the morning at Smriti Van, the locals come for the morning walk.  Treks have been made to visit tourists and residents in Smriti Van.  Smriti Van is spread over a total of 40 acres.  The entire Smriti Van is divided into 11 sections and all these sections are named after the tree-plant characteristics.  
The names of the 11 blocks of Smriti Van are as follows- Vasundhara Forest, Champa Forest, Aravali Forest, Dhanvantari Forest, Java Kusum Forest, Maru Forest, National Forest, Nursery, Sarovar, Museum and Vrindavan Forest having different diversity in all these sections.  
Trees, plants with medicinal properties and aromatic plants have been grown such as Mogra, Coral, Champa, Almora, Bognavilia, Khejdi, Google, Salar, Xerophytes and Euphorbia. 
Smriti van Jaipur Timings
Smriti Van is open to tourists from 6:00 am to 5:00 pm. 
Smriti Van Jaipur Entry Fee
Entry Free.
World Trade Park Jaipur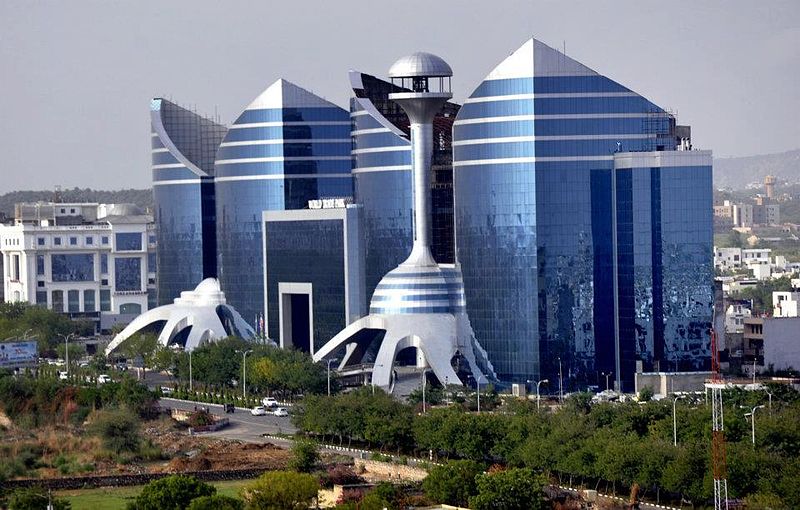 Apart from being the capital of Rajasthan, Jaipur is also the only metropolis of Rajasthan.  Wherein within the boundary wall is a glimpse of the rural environment in Jaipur.  On the other side, outside the boundary wall, there is a rush of a modern city, wide roads and speeding vehicles are seen on those roads.  
The biggest identity of a metropolis is big buildings, expensive offices, multiplexes and big brand stores.  There are also very large buildings and office complexes and shopping malls in Jaipur.  The largest and most liked shopping mall of Jaipur is named World Trade Park. 
This shopping mall is the largest in Jaipur so far.  Construction of the World Trade Park was completed in 2012 and within a short time, this shopping mall created a special place in the whole of Rajasthan.  
According to the modern times and to attract youngsters and children, World Trade Park has all kinds of entertainment and shopping ventures like big brand stores, big mobile company stores, playing areas, clubs, restaurants, expensive hotels and multiplexes.  
Apart from all these, offices of important companies in the country and abroad have also remained this shopping mall.  World Trade Park is the first choice for youngsters from Jaipur and Rajasthan to spend time and entertain.  
Tourists coming from abroad also like to spend their quality time and visit the World Trade Park to eat their favourite food. 
World Trade Park Jaipur Timings
The World Trade Park is open from 11:00 am to 10:00 pm. 
World Trade Park Jaipur Entry Fee
There is no entry fee in the World Trade Park.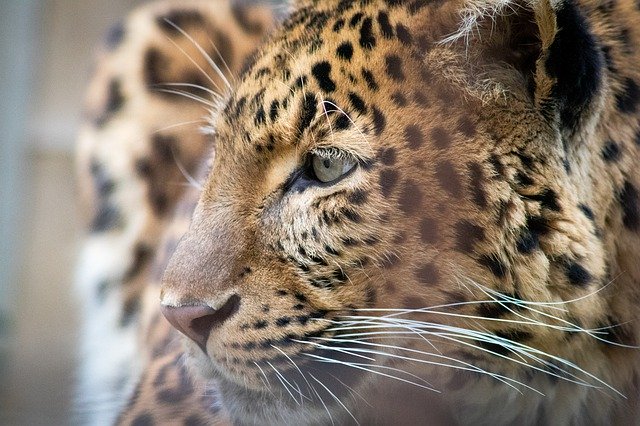 Over time, as the population of Jaipur grew and the boundaries of this city started expanding, the boundaries of the forest around Jaipur decreased.  Due to the decrease of the boundaries of the forest, the conflict between humans and animals started increasing, which became a big concern for the Rajasthan government of that time.
The forest area around Jaipur has always outnumbered other wildlife like leopards. But due to the increasing confrontation between humans and leopards, the number of this creature started falling very fast.  In 1973, the Rajasthan government established a "Project Leopard" to reduce conflicts between humans and wildlife, and to protect magnificent creatures such as leopards. 
The Rajasthan government first declared the Jhalana area of ​​Jaipur as a protected area for leopards and other wildlife under Project Leopard.  Apart from Jhalana Leopard Reserve, the Rajasthan government has also identified seven other places to conserve this wildlife – Mount Abu, Kumbhalgarh, Shergarh, Khetri, Jawaibandh, Jaisamand and Bassi.  Click here for complete information about Jhalana Leopard Reserve.
Akshay Patra – Jaipur Tourism
Akshaya Patra Foundation is an organization that provides free food to about 17 lakh students of 14702 schools across 12 states across the country.  The name of Akshaya Patra Foundation was written in "Limca Book of Records" in December 2009 to provide such a large number of free meals to students.  
Former US President Bill Clinton was so impressed with this foundation that he went to see Jaipur-based Akshay Patra during his visit to India.  Akshay Patra Foundation has also been awarded by CNBC for its selfless contribution to the social sector.  Akshaya Patra located near Jagatpura in Jaipur is a suitable place for family eradication and social work.  
Akshay Patra's kitchen located in Jaipur makes free meals for millions of children every day.  The kitchen of Akshaya Patra is very large and the kitchen has also been scientifically constructed to make food.  Seeing the process of making food in Akshaya Patra will be a lifetime experience for you.  
Akshaya Patra has a Krishna-Balarama temple dedicated to Lord Krishna and his elder brother Balarama.  Bhajan Kirtan is organized in the temple during Sandhya Aarti.  It can be a good option to be present in Sandhya Aarti for your spiritual peace.
Akshay Patra Jaipur Timings
From 09:00 am to 05:30 pm.
Akshay Patra Jaipur Entry Fee
Entry Free.
Pink Pearl Water Park Jaipur
Pink Pearl Water and Amusement Park located on Ajmer Road in Jaipur is the largest water and amusement park in Rajasthan.  During the weekend, a large number of local Jaipur residents and people from the surrounding area will meet with their friends and family at the Pink Pearl Water and Amusement Park in Jaipur.  
In this water and amusement park, apart from swimming pools, water rides, water slides, restaurants and rain dance, you can also do a lot of adventure activities.  The Pink Pearl Water and Amusement Park are open throughout the week, this water and amusement park are very crowded on weekends.  
Pink Pearl Water Park Jaipur Timings
The Pink Pearl Water and Amusement Park are open all week from 10:00 are to 7:30 pm. 
Pink Pearl Water Park Jaipur Entry Fee
In this water park, the entry fee for a person of 3.5 feet to 4.5 feet is charged Rs 300 and for a person above 4.5 feet, the entry fee is Rs 400.  Activities at the Pink Pearl Water and Amusement Park are charged separately.  Change in the entry fee is possible.
Appu Ghar Jaipur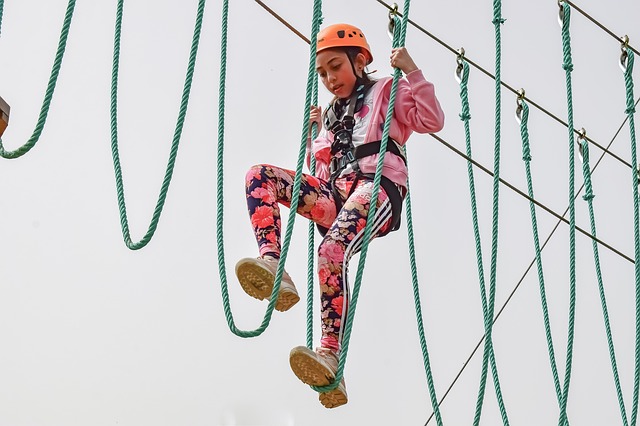 If you want to do some exciting activity at the weekend then Appu Ghar located on Delhi Highway in Jaipur maybe your best option.  Located in the foothills of the Aravalli ranges, the level of adventure in Appu Ghar rises four times.  
With your family, friends and children you can get involved in a lot of sports and exciting activities in Appu Ghar like the golf course, water park, toy train, bungee trampoline, cricket, zorbing, 7D cinema, ATV ride, paintball,  rope course, archery, mechanical bull ride, body zorbing, mechanical knockout, electronic rickshaw and aqua zorbing.  
If you are a golf lover then this place is no less than a paradise for you, here the green 9 hole golf course will give you a completely different experience. 
Appu Ghar Jaipur Timings
Appu Ghar is open seven days a week and is open from 10:00 AM to 7:00 PM. 
Appu Ghar Jaipur Entry Fee
The entry fee for a person of fewer than 4.6 feet in Appu Ghar is charged Rs 50 and for a person who is more than 4.6 feet in length, the entry fee has been fixed at Rs 100.  
A separate fee is payable for all the activities that take place in Appu Ghar.  Change in the entry fee is possible.
Sujan Rajmahal Palace Jaipur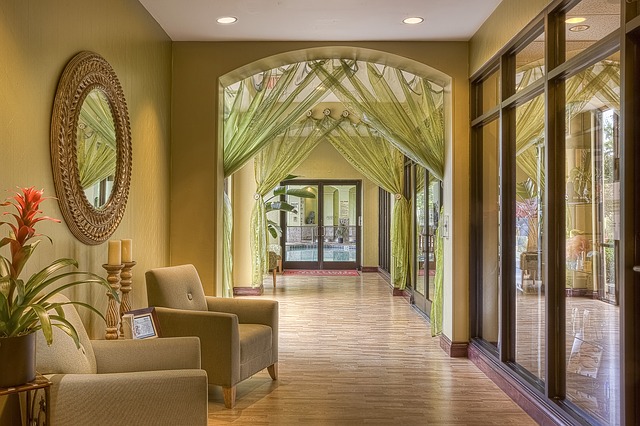 Sujan Rajmahal Palace is a 250-year-old historical heritage of the Jaipur royal family.  Apart from being a historical heritage, this palace is also included in the world's most expensive hotel. This can only be gauged by the fact that people spend millions of rupees a night to stay in this royal hotel.  
Rich people from all over the world spend crores of rupees to get their wedding done in this hotel.  Apart from all these things, Sujan Rajmahal Palace Hotel is also an invaluable heritage of Jaipur royal family.  
Members of the Jaipur royal family loved to spend their relaxing moments in the nearly 250-year-old Rajmahal Palace.  When the British started ruling in India, at that time, the Sujan Rajmahal Palace was used by big British officials for their private residence.  
After the independence of India in 1947, this magnificent palace returned to the Jaipur royal house and after a few years, the Sujan Rajmahal Palace was converted into a 5 star hotel.
Harimahal Palace Jaipur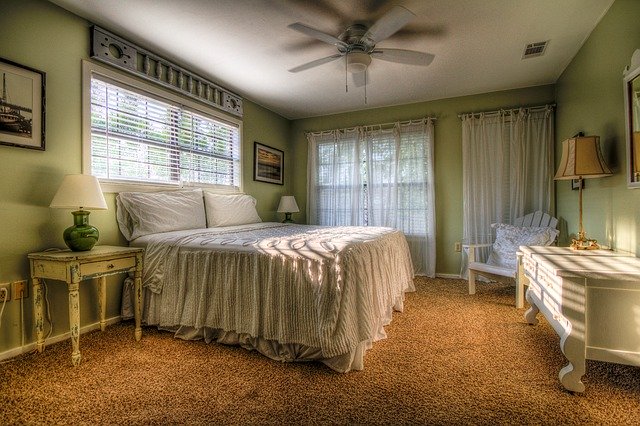 From time to time, all the kings of Jaipur built many buildings in the surrounding areas of Jaipur to relax and spend their personal time. After the independence of India, the use of these buildings became very less, so over time all these historic buildings were converted into heritage hotels.
There is one such heritage hotel in the Civil Line area of Jaipur named Harimhal Palace. This magnificent historical building was built in 1930 by Maharaja Prithvi Singh of Jaipur as his resting place.
Today, this historic building is very famous as a heritage hotel and this heritage hotel is run by a private firm Pachar Group.
Samod Haveli Jaipur
Samod, about 40 km from Jaipur, was once part of the Amber state.  In the 16th century, the landlords of Samod built a Rajpur fort at this place.  This fort was converted into a palace in the 19th century.  During the renovation of this fort, its architectural style Rajput and Mughal architectural style were used.  
This magnificent palace, 175 years old, was converted into a heritage hotel in 1987.  Samod Haveli, built with Rajput architecture and Mughal architectural style, is a hotel as well as an important historical heritage of Rajasthan.  The murals made in this magnificent palace are preserved even today.
Diggi Palace Jaipur
Diggi Palace, situated at a distance of 40 km from Jaipur, was constructed in 1860 by the Khangarot Rajput ruler Shri Thakur Saheb Pratap Singh Ji Diggi.  By 1980, Pratap Singh ji's descendants contributed to the construction of the Diggi Palace building.  
In 1991, a part of Diggi Palace was converted into a heritage hotel by Thakur Ram Pratap Singh Diggi and his wife Jyothika Kumari Diggi and used a portion as their private resident's place.  The Diggi Palace Heritage Hotel is still operated by the Diggy Royal Family.  Diggi Palace as a heritage hotel has a distinct identity all over the world.
Tourist Place Near Jaipur
Ranthambore Fort, Ranthambore National Park, Ranthambore National Tiger Safari, Kota, Keoladeo dense bird sanctuary, Sariska Tiger Reserve, Pushkar,  Jaipur Part – 01, Jaipur Part -02, Amer Fort, Elephant Village, Govinde