Best Places to Visit in Mount Abu | Things To Do In Mount Abu | Mount Abu Places | Rajasthan Tourism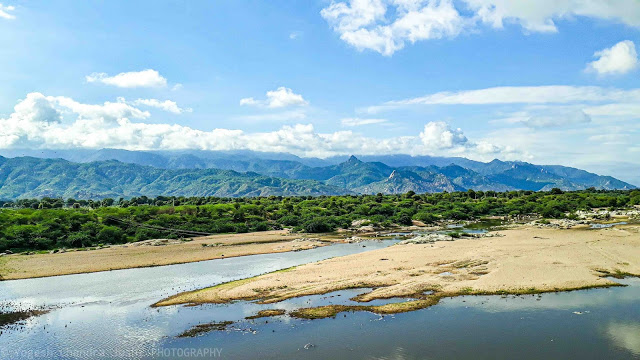 It is said that there was a very powerful snake, Arbuada, who saved Nandi, the holy vehicle of Lord Shiva, from falling into a deep ditch, and there is a saying that this the place is named after the Himalayan son Arbuada, the place where I Talking to you about that place, it is also called Shimla of Rajasthan, although it is Abu Mountains, but I and all of you know this place as Mount Abu.
Geography – Mount Abu
A magmatic activity occurred 780–750 million years ago affecting the western part of the Aravali orogenic belt, which was the result of a very long phase of magmatism. 
When I started trying to find the geographical location of Mount Abu on Google, it came to know that this is a very large body of granite called Batholith in the language of science, although one of Mount Abu Malani Ignis Suite Part and the term is mostly used to refer to felsic igneous rocks (magma rich in silica, aluminum and potassium) such as Mount Abu Batholith, lava fields such as volcanoes (Malani ranges from large areas arising from jiholitis) and mafic (iron, magnesium, calcium). 
So this is a little geographical situation of Mount Abu, maybe some of your work will come …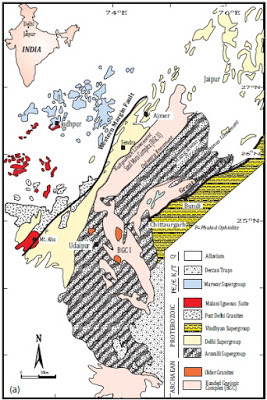 History of Mount Abu
Although the history of Mount Abu is more than 780-750 million years old, but I will not go so far … I have already talked to you about the geographical situation, now let's start with the mythological history, history of Rajput kings and British A a little bit from history too ……
Mount Abu Places to Visit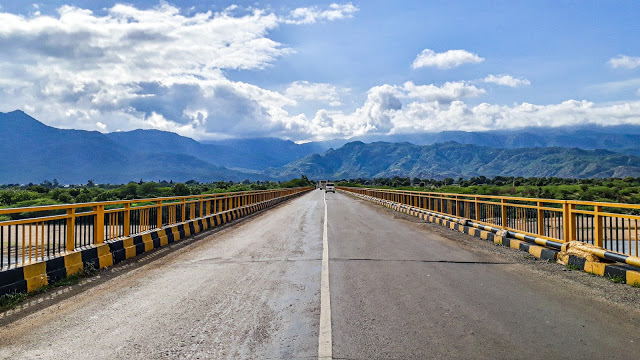 Mythology – Mount Abu
The most famous sage was Guru Vashistha, a Saptarishi who received the knowledge of the truth by God along with the rest of the seven sages and who has a great contribution to the creation of Vedas, his wife was Arundhati (who has great importance in Hindu beliefs).
Guru Vashistha was the Guru of Lord Rama and Rajkula Guru of King Dasharatha, Guru Vashistha was also located in one place in the line of a group of seven stars of the solar system Considered.
Now the real story begins, it was necessary to tell who was Guru Vashistha, otherwise, it would have gone above you, because Guru Vashistha had a cow named Kamadhenu (Kamadhenu cow has great importance in Hindu mythology) and Her daughter was Nandini who one day fell into a deep ditch.
Guru Vashistha called Lord Shiva to help save his cow. Lord Shiva sent the holy river Saraswati to fill the deep trench, which filled the gorge of that deep trench and the cow floated on the surface. Guru Vashistha decided to ensure that such a thing would not happen again.
So he asked Nandi Vardhan, the youngest son of the mountain Himalayas, that he should settle here and fill the ghat once. Nandi Vardhan accepted Guru Vashistha's offer, and the powerful flying snake reached the back of Arbud Nag, who asked the mountain to take his name for recognition of his services.
Hence the place was called Mount Arbud, which over time changed its current name to Mount Abu.
Places to Visit in Mount Abu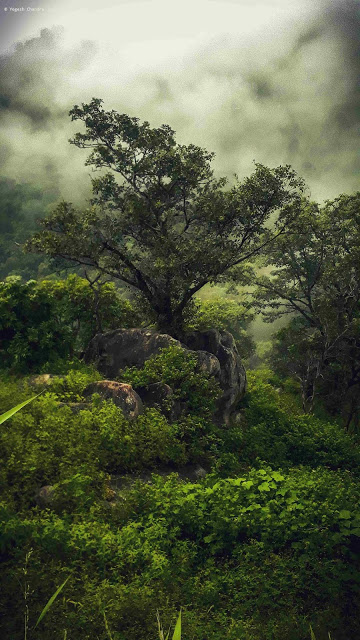 Mouny Abu History
According to historical evidence, Mount Abu was ruled by no ruler outside the region. It was almost impossible to conquer this place due to the dense forests here as well as the difficult areas. There is a lack of real historical information about Mount Abu but locals believe more on the various myths of the region.
The earliest known clan of this region are the Nagas and the Bhils. The first ruler in 916AD was Dhumraja, also known as Parmar, meaning the murderer of the enemy. This was followed by Solanki, who was the master architect. His architecture was world-famous, the example of which is the famous old Delwara temple here.
After this comes the year 1311 King Rao Lumba of Deora Chauhan dynasty invaded Parmar and took control of Mount Abu and thus began the rule of Deora Chauhan dynasty but he stopped ruling Mount Abu at that time.
Later he shifted his capital to Chandravati which was a plains area, this area was destroyed in the year 1405 and another king named Rao Shasmal was replaced as his capital or headquarters. He made his capital at Sirohi and became the king of the kingdom.
History of Mount Abu
During the reign of Akbar, Mount Abu came under the Mughal Empire along with the whole of Rajasthan and during the Mughal era, Mount Abu lost importance to its inhabitants and it remained a small mountainous region.
With the decline of the Mughal era and the rise of the British Empire, the region increased its importance over time. At that time, the state of Rajasthan was under Rajputana rule, but the Rajput kings of the region aligned with the British and ruled peacefully.
Later Colonel Tod rediscovered this delightful site and made Mount Abu the summer capital of the Rajputana state (Mount Abu is still the summer capital of Rajasthan for a month in the summer season), over time Mount Abu was renamed to Rajput rulers.
Found importance among the people, who built grand palaces and "advocacy houses" in the region. The British had over time built several convent schools and paramilitary camps in the region. A road connecting Mount Abu to the plains was Abu Road (also known as Khardi), which gained importance after World War II.
This was the time when British rule was on the verge of ending and India was about to regain its independence. The Indian Constitution was formed in 1950, in which the tourism industry gained importance throughout India. Today, Mount Abu became a popular tourist destination to enjoy the wonderful cold weather amid the heat of Rajasthan, which welcomed people all over India.
Mount Abu Height From Sea Level
Mount Abu is one of the most famous tourist destinations of Rajasthan and a famous hill station in Rajasthan with it the highest peak of the Aravalli ranges, Guru Shikhar is located here, so I will give you a little information about its length and breadth.
Well, this is the most common thing that everybody else also tells about it… Mount Abu is situated between the borders of Rajasthan and Gujarat and is basically a rocky The Tar. The construction of this rocky plateau is 22 kilometres in length and 9 kilometres in width.
Guru Shikhar, the highest peak of Mount Abu, is 5650 feet above sea level which is about 1722 meters. Guru Shikhar has many dense forests, lakes, rivers, and waterfalls and is therefore considered an oasis in the desert.
How to reach Mount Abu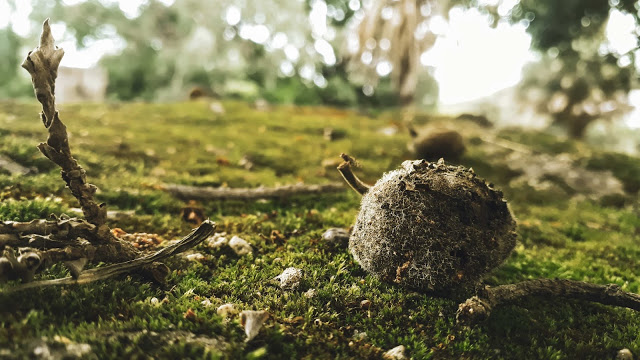 How to reach Mount Abu By Train
Abu Road, just 28 km from the main city, is the nearest railway station, which is very well connected by rail routes to New Delhi, Ahmedabad, Jaipur, and Mumbai. From Abu Road, you can opt for a state transport service (usually every hour) or a taxi on both sharing and private basis. 
How to reach Mount Abu By Flight
The nearest airport is Udaipur at a distance of 185 km ( Udaipur airport to Mount Abu distance), but Ahmedabad has better connectivity and daily flights with other parts of the country and is just 221 KM away from Mount Abu (Ahmedabad airport to Mount Abu distance). Ahmedabad or Udaipur, There is also a way to reach Mount Abu comfortably.
How to reach Mount Abu By Road
Mount Abu is well connected by road and its distance between Udaipur to Mount Abu is 164 Km only, with major cities of the country, the nearest National Highway no. 14 is just 24 KM away. Mount Abu to Ahmedabad distance is only 227 Km only.
Hotels in Mount Abu
Being a famous tourist destination, you will not find much difficulty in finding a place to stay in Mount Abu, because today with Google help you can find a good hotel in any corner of the world.
It is a matter of Mount Abu, the travel app and website of the world provides this facility to you very easily, one way it will be done, another way is according to me that if you have time, then Dharamshala, Lodge, Hotel all here If you come here and negotiate a little, then you can find a good place to stop, the rest is how much money you have to spend. You may have some trouble during peak season, so you will have to take care of it.
Best Places to visit Mount Abu
Dilwara Jain Temple – Mount Abu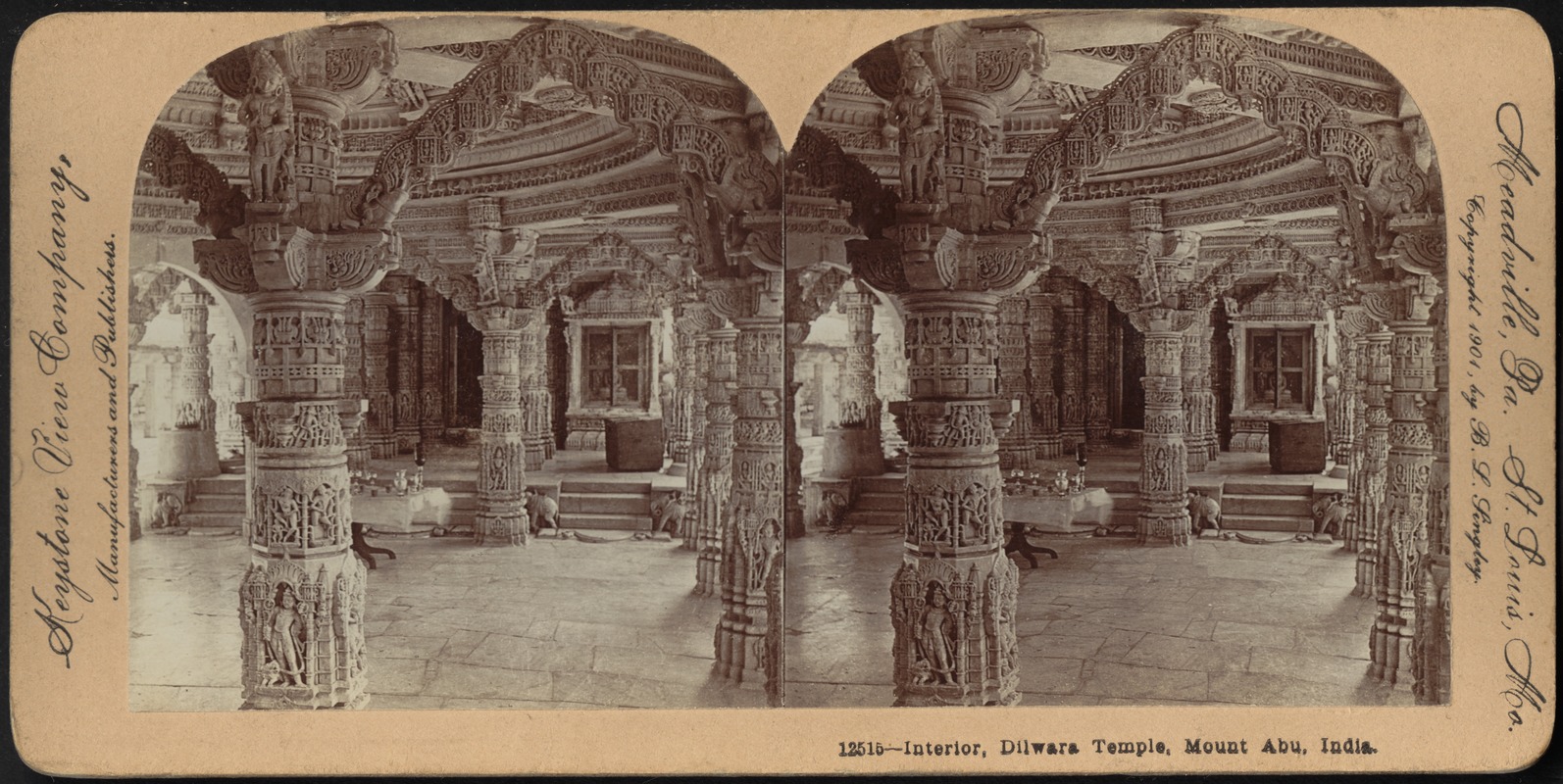 More beautiful than the Taj Mahal, the Dilwara Jain Temple is one of the finest Jain temples known around the world for its exceptional architecture and amazing marble stone carvings, some experts consider it as an architectural form even better than the Taj Mahal.
Looked from outside, it seems to be quite a basic temple, but as you enter these temples, at that time you get to see a unique confluence of the ancient architecture of India and the art of Indian architects, the interior of Jain temple of Delwara is human. Exhibits an extraordinary work of craft at its best.
These temples were built at different times between the 11th and 13th century AD, the beautiful green hills surrounding the temple give a very pleasant feeling. The ornamental detail of the marble stone carvings here is unprecedented and unmatched, the minimal carved ceilings and pillars are not just amazing.
But they also leave an indelible mark on you and all this was done at a time when Mount Abu No transport or road was available at an altitude of 1200 meters, handing huge blocks of marble stones from the Arasuri hills in Ambaji, a remote mountainous area of ​​Mount Abu. Was taken on the back. Dilwara Temple is a popular Jain pilgrimage attraction.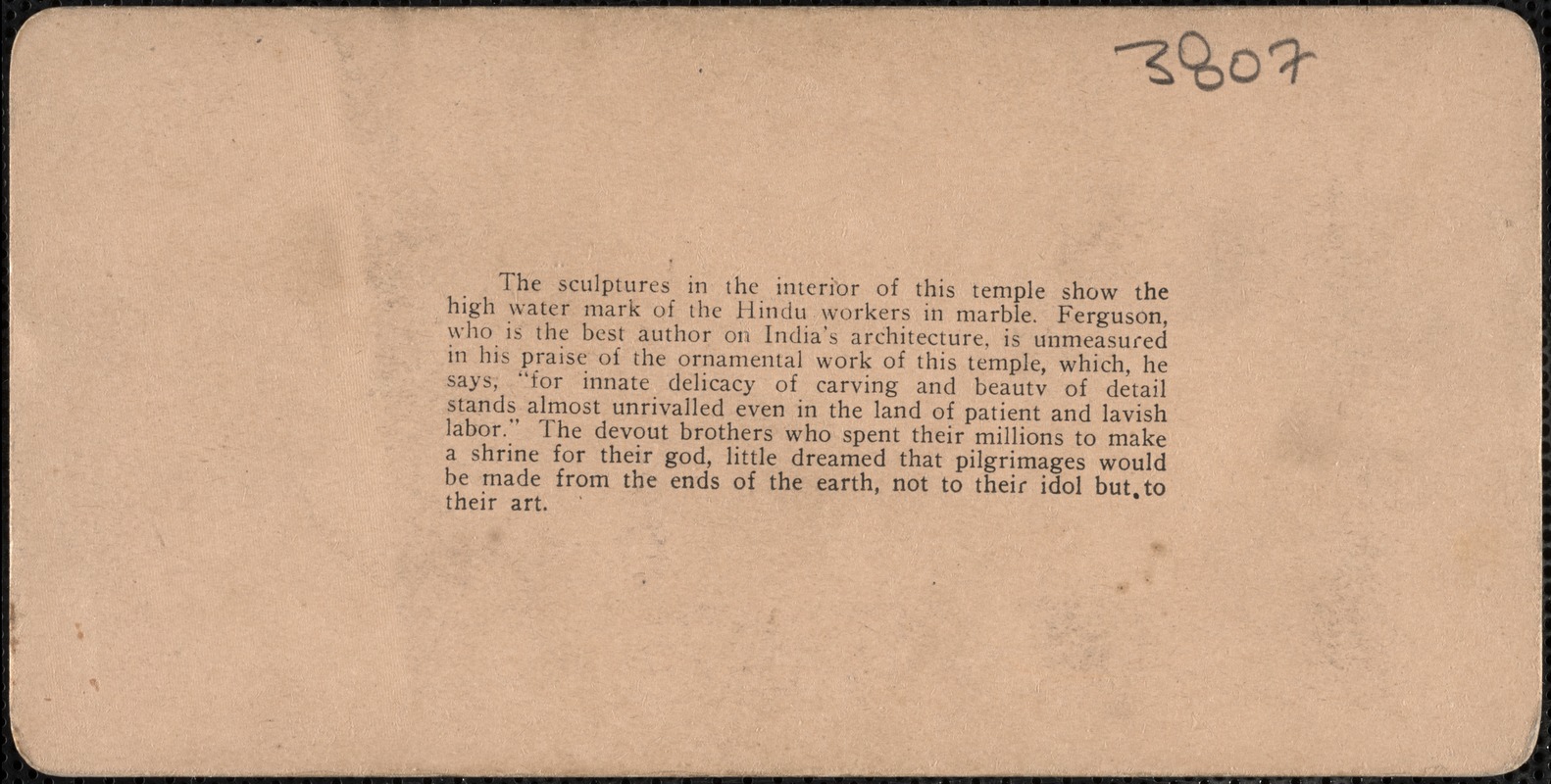 Delwara Jain Temple
The Dilwara Temple complex consists of five major sections or temples dedicated to the five Jain Trishankaras (saints)
Shri Mahavir Swami  – Delwara Jain Mandir
This temple was built in 1582 and is dedicated to Lord Mahavir, the 24th Tirthankara of Jaina, the temple is relatively small, the upper walls of the temple have pictures of porches painted by artisans of Sirohi in the year 1764.
Shri Adinath Temple or Vimal Vasahi Temple – Delwara Jain Mandir
The temple was built in 1031 AD by Vimal Shah, the minister of the Solanki ruler of Gujarat, the Temple is the oldest of all and is dedicated to Sri Adinath Ji – the first one is Trishankar, an open courtyard in the temple beautifully carved with marble stones.
Courtyard surrounded by decorated corridors. The cells inside the temple have small images of Jain saints, which are artistically carved on a marble stone. The inner dome is beautifully designed and decorated with flowers and petals, the spacious hall of the temple pillars is decorated with carved work of female figures playing musical instruments. The temple also has a "Guda Mandap" – a simple hall decorated with paintings of Shri Adi Nath.
Shri Parshwanath Temple or Khartar Vasahi Temple – Delwara Jain Mandir
The temple was built by the Mandinka clan between 1458-59 AD, the temple has the largest temple as well as four large mandapas. The carving on the pillars of this temple is another example of the architectural superiority of these Jain temples.
Shri Rishabhadoji Temple or Pithalahar Temple – Delwara Jain Mandir
This temple is known as Pittalahari / Pithalahar Temple as most of the idols in this temple are made using "brass". The temple was built by Bhim Shah, a minister of the Gujarat dynasty, like the other temples of Dilwara, the temple also houses the Guda Mandap and Navachaki.
Shri Neminathji Temple or Luna Vasahi Temple – Delwara Jain Mandir
This temple was built-in 1230. By two brothers, known as Tejpal and Vastupala, they dedicated this temple to the 22nd saint of Jainism – Sri Nemnath Nathji. This temple has a hall named Raga Mandap, which has small statues of three hundred and sixty (360) Jain idols, all made of marble.
Which proves once again that these Jain marble temples of Dilwara from Taj Mahal Why is it better, among all these are white marble statues of Shri Neminath Ji made of black marble. The pillars of this temple were built by Maharana Kumbha of Mewar.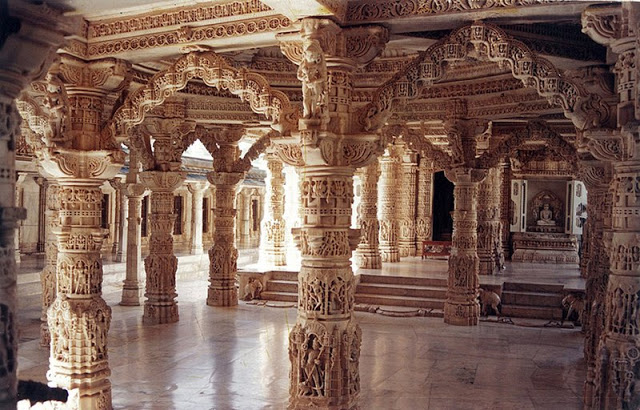 Dilwara Jain Temple Timings
The Dilwara Jain temples open from 12 P.M. Which is open for a free viewing for tourists till 5 P.M. in the evening, but the special thing is that no photography is allowed inside the temple premises.
Delwara Jain Temple Timings
(Change of time is possible, please confirm using the phone number below)
Opening hours: 12:00 noon
Closing time: 06:00 AM
No time restriction for Jain
Open: Daily (also on public holidays)
Contact Number: + 91-2974-235151
Delwata Jain Temple Entry Fee
Entry Free
Nakki Lake Mount Abu
The rainy season is light, drizzling and you are walking with your loved one on the Nakki Lake in the evening, the time will be forever in your heart and mind. One of the most beautiful tourist spots of Mount Abu is Nakki Lake. And its unique sweet water, the highest lake in Rajasthan and yes, often freezes in winter, so it is said that if you want to see snow somewhere in Rajasthan, then come to see Nakki Lake in winter. 
It is said that a Hindu god made this lake by digging with his fingernails. That is why it is known as Nakki (Nakh or Nail). The view of the hills around the lake looks extremely beautiful. Sailing can also be enjoyed in this lake. The beauty of the sun can be seen from the sunset point located southwest of Nakki Lake. 
The view of the lush green plains from here brings peace to the eyes. Hundreds of tourists come here to watch the changing color of the sky at sunset. The lake is surrounded by four mountain ranges, giving a natural enjoyment of natural beauty. 
The hill islands here are very attractive. Here people take advantage of religion by bathing on Kartik Purnima. An island in the lake runs with 70 horsepower, which is made attractive by installing a water fountain in various colors, whose currents go up to 80 feet. There is also a boating facility in the lake. 
There is a beautiful garden on the banks of the lake, where tourists flock to the evening for sailing and sailing. Rajasthani craft goods can be purchased from nearby shops. Marble stone sculptures and cotton Kota sarees are quite popular here. Silver jewelry can also be purchased from shops here.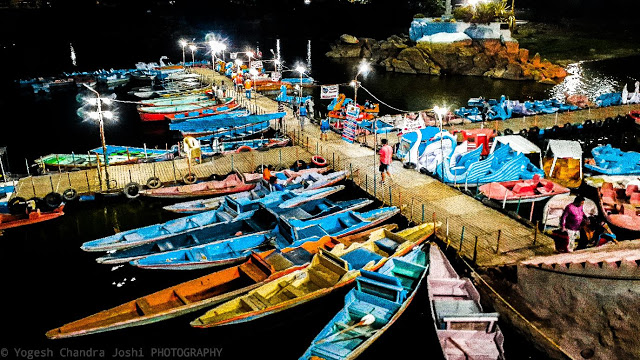 Located near Nakki Lake, Raghunath Temple is a famous religious pilgrimage site which was built in the 14th century. The temple is dedicated to Shri Raghunathji, who was believed to be an incarnation of Lord Vishnu and save his followers from all-natural disasters. The temple is visited by Vaishnavites and travelers. 
It is believed that the temple relieves the pain and suffering of life. If you have come to visit Nakki Lake, then do visit this temple, the murals and intricate carvings of this temple provide an excellent example of the heritage of culture and architecture of Marwar. 
The main attraction of this temple is the grand idol of Shri Raghunath Ji. Apart from devotees, a large number of tourists also come here every day. Tourists coming to visit Nakki Lake also visit Shri Raghunath Ji temple so that they can witness the architecture.
Nakki Lake Timings
Tourists can visit Nakki Lake at any time of the day.
Nakki Lake Entry Fees
Entry Free
Sunset Point Mount Abu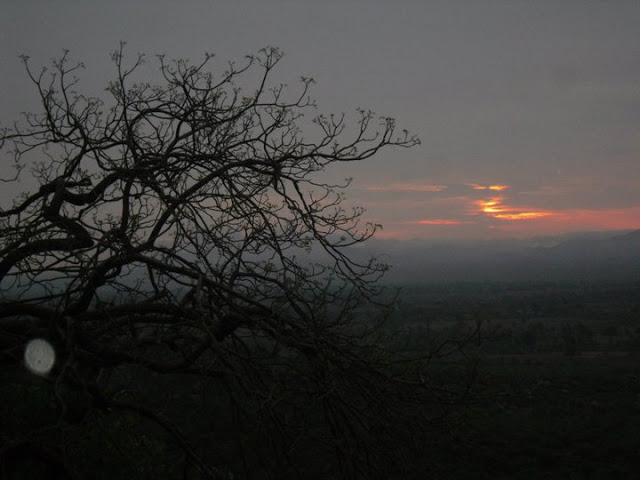 Evening time and the setting sun and you are sitting comfortably with your friends on the rocks of Mount Abu, looking at the redness of the sun comfortably, only to realize how much joy you feel when you come here.
Achalgarh Fort Mount Abu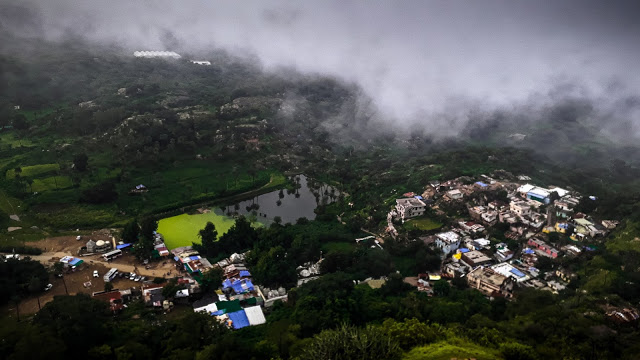 To say all this is called a fort, but when you come here, you only find broken walls and the remains of some walls which give evidence of its survival, but here you sit for a long time of Aravali One can admire the beauty of the hills. 
Achalgarh Fort is one of the medieval monuments, the fort was originally built by the rulers of the Parmar dynasty and later in 1452 AD by Maharana Kumbha. Reconstructed, renovated and christened Achalgarh, Achalgarh is just 8 kilometers from the main Mount Abu city and is well connected by road.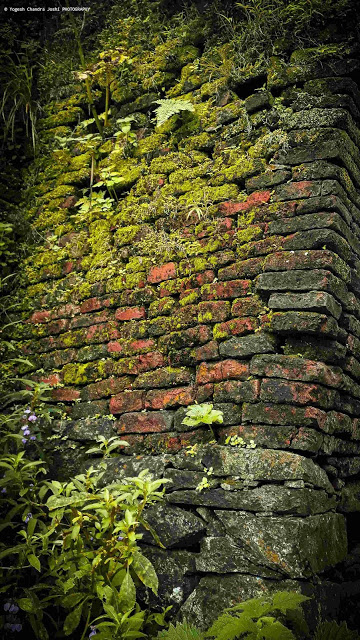 The condition of the fort is now very shabby. The first gate of the fort is known as Hanumanpol, which serves as the entrance to the lower fort. After some ascent, the second gate of the fort comes to Champapol, which serves as the entrance to the inner fort.
There are some features of historical and religious importance within and around the fort. Just outside the Achalgarh Fort is the Achaleshwar Mahadev Temple, which has a related tutelage and toes worship of Lord Shiva is worshiped here and you get to hear the related tales here and on entering the temple one The brass Nandi statue is also located there which is made from 5 metals, guna, silver, copper, brass, and zinc.
 Nandi is made of Panchadhatu and weighs more than 4 tonnes. It is believed that the Achaleshwar temple was built in the 9th century and legend has it that it was built around one toe of Lord Shiva. There is also a crater about which it is said that it reaches the central part of the earth. 
There is a pond on the outside of the temple and three stone buffaloes are standing around it, as well as there is a Jain temple inside as soon as you enter the fort, it was built in 1513, a 10-minute climb from Achalgarh. And lead to historic Jain temples.
Achalgarh Fort Timings
From 05:00 AM to 07:00 PM
Achalgarh Fort Entry Fee
Entry Free
Guru Shikhar Mount Abu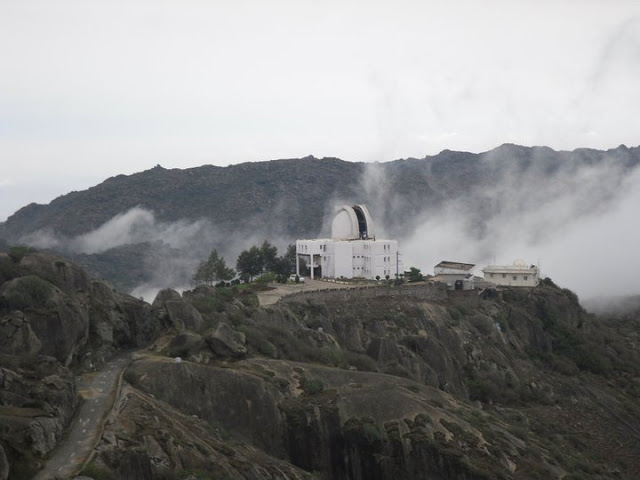 The clouds are far away and above those clouds, in a way, if you are coming to Mount Abu, then everything is useless without coming to gurushikhar. The highest peak of Mount Abu is Gurushikhar which is situated at an altitude of 1722 meters above sea level, if you have a desire to come to Mount Abu, then make sure that you do not have to make any such wish. It is only good, Gurushikhar has a lot of beautiful and historical heritage in itself.
After coming to Gurushikhar, you have to make sure that you go to the temple of Guru Dattatreya. Many Hindus in Western Indian regions believe that Dattatreya is a god. He believes that Dattatreya is the incarnation of the divine trinity Brahma, Vishnu, and Shiva.
The word Dutt means "given," he is called Dutt because Divya Trimurti has blessed himself as a son with blessings to the sages couple Atri and Anasuya. He is the son of Atri, hence the name "Atreya". There is a historical bell here which was inscribed 1488 Vikram Samvat (1411 AD).
Unfortunately, the old bell has shattered and a new bell has been replaced. If you go to the peak slightly to the north-west of Guru Shikhar, you can visit the temple of Dattatreya's mother Ahilya. The distance of Gurushkhar from the Delwara temple is just 12.9 KM.
Guru Shikhar Timings
08:00 AM to 06:00 PM
Guru Shikhar Entry Fee
Entry Free
Adhar Devi Temple Mount Abu
Adhar Devi Temple is located in a cave after climbing about 365 stairs, this temple is also one of the popular religious tourist places in Mount Abu region due to its mythological importance. It is only 3 KM away from the main city. To reach Adhar Devi temple, you have to climb steep stairs which can be a bit difficult, so resting in between is not a bad thing.
But when you reach the temple, you will not waste hard work, the natural beauty of this place fascinates you, the temple is reputed in a natural cave, and you reach through a small gate in the cave.
There are a legend and prevalence here about the name of Mount Abu, according to the local residents, Mountabu is named after Goddess Arbuda Devi. In fact, the name Arbuda is Indigestion, named after Mountabu. There is a temple of Arbuda Devi on Mount Abu, which is the sixth Shaktipeeth among the 52 Shaktipeeths of the country. 
Arbuda Devi is the form of Katyayani out of the nine forms of Goddess Durga is worshiped on the sixth day of Navratri. According to mythology, when Lord Shankar started the Tandava with the body of Parvati, then the lips of Mother Parvati fell. Since then, this place is famous as Arbuda Devi (Arbuda means lips) i.e. Adhar Devi. 
This temple is five and a half thousand years old. It is worth mentioning that Skanda Purana also has an Arbuda section which has a full mention of Arbudanchal, Mata Arbuda Devi has been considered as Bhavatarini, Dukhaarini, Mokshadayini and Sarvaphaladayini, Adhar Devi Temple is dedicated to Goddess Durga. 
Apart from being a popular tourist destination, Adhar Devi Temple is also a religious shrine. Adhar Devi temple is visited by most visitors during the 9 days of Navratri.
Adhar Devi Temple Timings
From 05:00 am to 12:00 noon.
From 04:00 PM to 08:00 PM in the evening.
Adhar Devi Temple Entry Fee
Entry Free
Trevor's Tank Mount Abu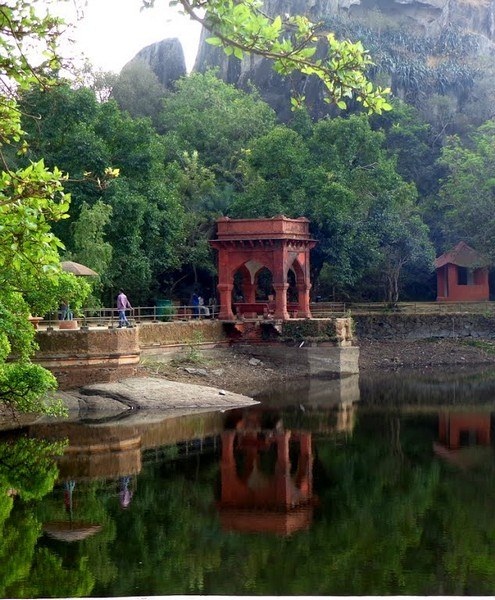 Very pleasant weather and if you can wait a bit then you can find wild black bears here, a Trevor's tank is a picturesque place only 5 kilometres from the main city of Mount Abu. 
You can come here but you can also see other wild animals here, so you have to be careful, one of the most popular tourist places in Mount Abu region Trevor's tank. The place was named after a British engineer named Trevor who was a very nature lover? 
Trevor built this place primarily for breeding crocodil