Manimahesh Yatra 2022 | Manimahesh Kailash Peak | Manimahesh Trek 2022 | Manimahesh | Manimahesh Lake | Manimahesh Trek Complete Travel Guide | Himachal Pradesh Tourism
Manimahesh Lake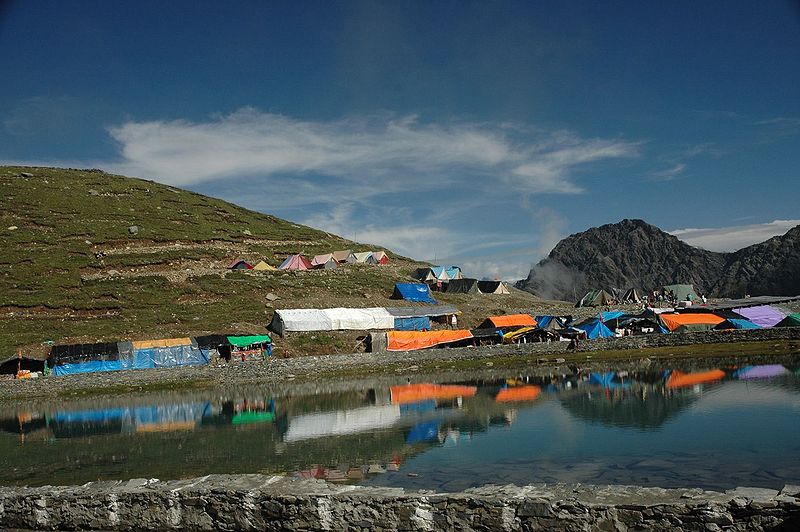 The Himalayan Mountains located in India are considered to be a very religious and mythologically very special place. For the Himalayan Mountains, Lord Krishna has also said that "I am the Himalayas in the mountains". The Himalayan mountain site is also the origin of river Ganga, considered the most sacred in Hinduism. 
Mount Kailash, the abode of Lord Shiva, is also located in this Himalayas. Apart from Mount Kailash near Manasarovar Lake, Manimahesh lake near Chamba district in Himachal Pradesh is also one of the major pilgrimage sites of Lord Shiva. In Hinduism, Manimahesh Lake is given religious importance equal to Manasarovar Lake. 
Like Mount Kailash, there is a mountain near Manimahesh Lake also called Manimahesh Kailash Peak. Just as no human has climbed Mount Kailash on the Mansarovar lake till date, no one has climbed the Kailash Peak near Manimahesh Lake till date. According to a legend associated with Manimahesh, a local shepherd attempted to climb Kailash Peak with his flock of sheep but turned to stone with his sheep while climbing this mountain. 
Residents believe that the small hill near the Mount Kailash is the remains of the herd and herd of sheep. Apart from the shepherd, a snake also attempted to climb Kailash Peak but it turned into a stone. Manimahesh Lake (4080 m / 13390 ft above sea level) is a major religious pilgrimage site located in the foothills of Kailash Peak (5653 m / 18547 ft above sea level) in Himachal Pradesh.
Legend of Manimahesh
Numerous legends and mythologies associated with the construction of Manimahesh Lake located in the Pir Panjal mountain range of the Himalayas are heard by the residents, some of these mythologies are mentioned in many religious texts of Hindu religion. According to the most heard mythology here, Lord Shiva built Manimahesh after marriage to Goddess Parvati. 
It is believed that due to Lord Shiva's displeasure, there is an avalanche and heavy snowfall here. In mythology and many religious texts, Lord Shiva has also done penance for many years at this place. The people of the Gaddi tribe living here worship Lord Shiva as their deity. People residing in the Gaddi Valley are called Gaddis. 
It is said that Lord Shiva gifted the chuhali hat (pointed hat) as a blessing to the people of the Gaddi tribe living near Manimahesh Kailash. This hat is worn by the people with their traditional attire Chola (coat), along with this they tie a Dora (a long black Rope with a length of 10-15 meters) to their waist.  
The people of the Gaddi tribe call this holy land "Shiva Bhoomi" and call themselves devotees of Lord Shiva. According to legend, after Lord Shiva married Mata Parvati on the Mansarovar lake, he built Mount Kailash and became the parents of the entire universe. It is believed that Lord Shiva built Kailash Parvat in Himachal Pradesh as well and started using it as his place of residence. 
Manimahesh is also considered to be the abode of the three masters of the universe i.e. Brahma, Vishnu and Mahesh (Shiva). According to belief, Manimahesh is the heaven (kalisa) of Lord Shiva, and the waterfall near Dhancho is considered to be the heaven (Vaikuntha) of Lord Vishnu. A mound near Bharmour is called Bramha Ji paradise.
Manimahesh Yatra
According to the Hindu calendar every year, in the month of Bhadrapada (month of August to September), a very large fair is organized on the eighth day of Amavasya at Manimahesh lake and the fair is concluded on the last day of the festival on Janmashtami. This fair, which runs for seven consecutive days, is also called Manimahesh Yatra.
In this fair dedicated to Lord Shiva, thousands of millions of devotees from all over India come to bathe in this holy lake. ResidentsLocal residents consider Kailash Peak as the abode of Lord Shiva, a rock situated near this mountain is worshippedworshiped as Shivalinga. The ground just below Kailash Peak is called "Chaugan of Shiva".
It is believed that Lord Shiva and Mother Parvati play in this ground, hence this field is called "Chaugan of Shiva". The devotees who visit here during the Manimahesh Yatra, after bathing in the holy lake, circumambulate the holy lake thrice after worshippingworshiping the four-faced idol of Lord Shiva made of marble stone near the lake.
According to residents, Manimahesh Kailash mountain protects them from any kind of disaster, due to this religious faith, the locals worship this huge mountain. The devotees visiting the Manimahesh Yatra should not have any kind of inconvenience, so before the start of the Manimahesh Yatra, the residents (people living around the Manimahesh Lake are called Gaddis) climb their hills with their sheep. And cleaning the way leading to Manimahesh Lake.
The first two kunds also come from Manimahesh Lake, which is known as Kamal Kund and Gauri Kund. A visit to Manimahesh Lake is considered incomplete without visiting the Bramhini Devi temple, located at a distance of 04 km from Bharmour. It is believed that the Manimahesh Yatra is not complete without taking a bath in Brahmani Devi Kund.
How to reach Manimahesh Lake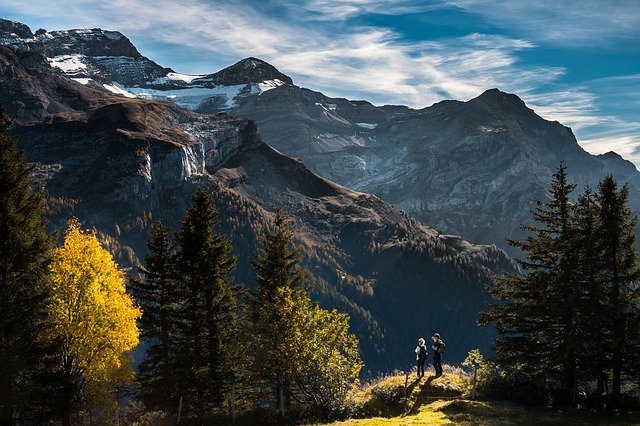 There are many different routes for pilgrims and trekkers to reach Manimahesh Lake. Pilgrims coming from Lahaul and Spiti reach Manimahesh by Kugati Pass. Some travellers who come from Kangra and Mandi reach Manimahesh by the route of Kawarasi or Jalsu Pass. One can easily reach Manimahesh by way of Chamba and Bharmour.
All passengers going through Bharmour can go to Hadsar by bus. After Hadsar, devotees and trekkers have to complete the journey to Manimahesh on foot. On the way from Hadsar to Manimahesh comes a place named Dhancho, at this place almost all the travellers rest during the night. If you have come with extra time during the Manimahesh Yatra then you can also go to see a beautiful waterfall located near Dhancho.
There are also two religious reservoirs named Gauri Kund and Shiv Krotri, one kilometre before Manimahesh Lake. According to the mythological belief associated with these two reservoirs, Lord Shiva and Goddess Parvati took bath in both these reservoirs in turn. The female traveller travelling to Manimahesh first takes a bath in Gauri Kund and the male traveller starts his journey by bathing in the Shiv Krotri reservoir.
You can also reach Manimahesh Lake by trekking, the first route goes through Hadsar and Dhancho and the second way goes through Holi village. Most travellers and pilgrims prefer to go through the first route as the first route is considered to be the easiest route to reach Manimahesh, on this route all kinds of facilities are available for the travellers and devotees.
Most trekkers and adventure enthusiasts prefer to go by other routes. There is no facility of any kind till Manimahesh is reached by another route. When you reach Manimahesh by another route, you get a very beautiful view of Manimahesh lake from a height.
Trek to Manimahesh Kailash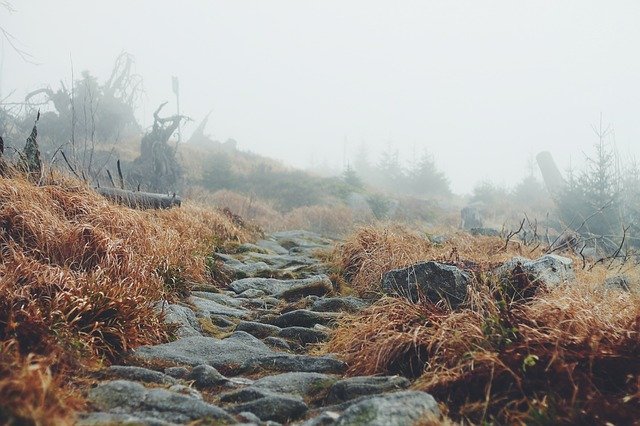 To complete the journey up to Manimahesh Kailash, you will have to take at least 07 days in hand. If you start your journey from Delhi, then the route will be like this – you first reach Hadsar from Delhi via Dharamshala to Bharmour via your private vehicle or public transport – after that, you walk 13 kilometres from Hadsar to Dhanchow. Can reach Manimahesh.
While returning from Manimahesh, you can also reach Delhi by this route. If you are coming to Manimahesh from any other city in India, then you may have to add a few extra days to complete the Manimahesh Yatra.
01. First day of Manimahesh Yatra
You reach Dharamshala from Delhi on the first day of your journey. The distance from Delhi to Dharamshala is 471 kilometres.
02. Second day of Manimahesh Yatra
On the second day of the journey, you reach Hadsar by vehicle from Dharamshala, and then walk 04 km from here to Dhancho. It can take you 03-04 hours to reach Dhancho from Hadsar, almost all the travellers and trekkers stay in Dhancho one night to acclimatise the body to high altitude. Dhancho's height is 2280 meters (7480 ft) above sea level.
03. Third day of Manimahesh Yatra
From Dhancho early in the morning, you can start your trek to Manimahesh. You have to keep in mind that the ascent of Manimahesh can be difficult and tiring as well. Upon reaching Manimahesh, you can spend the night in the camp built there. (Manimahesh is 4080 meters (13390 ft) above sea level.)
04. Fourth day of Manimahesh Yatra
On the fourth day, you can start your journey from Manimahesh back to Dhancho. After reaching Dhancho, you have to spend one night back in Dhancho to accustom the body to low altitude.
05. Fifth Day of Manimahesh Yatra
Now you trek from Dhancho and reach Hadsar, and then from Hadsar reach Dharamshala via vehicle.
06. Sixth day of Manimahesh Yatra
After reaching Dharamshala, if you want, you can roam around the nearby tourist places or else you can also return home directly from here. From Dharamshala, you will get direct bus services available to Punjab, Haryana and Delhi.
07. Seventh-day of Manimahesh Yatra
By the way, your Manimahesh Yatra can be completed in 06 days, but by taking 01 extra days together, you can complete your journey very comfortable
Tips for visiting Manimahesh Lake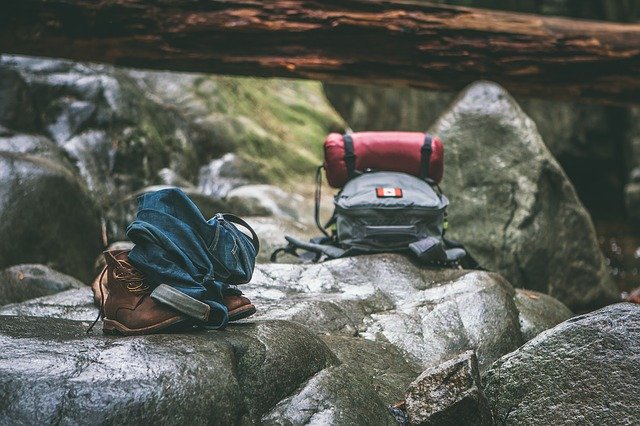 Traveling during the fair to be held in Manimahesh provides a very pleasant experience, but at this time there is also a huge crowd of devotees.
If you are travelling to Manimahesh in addition to the fair, then you must take warm clothes, water and food items with you. Food and drink facilities are available here only during the fair.
Before starting tracking Manimahesh, please check your tracking gear. It can be very difficult to trek here without season or during heavy snowfall.
Do not go for trek alone, you must take trekkers or trekking guides with you.
Start tracking only by following the rules of trekking completely.
Carry the electronic goods (mobile/gimbal/camera/drone etc.) brought with you after full charge, the facility of charging your gadget will not be available above.
Manimahesh is very likely to show Milky Way at night, so camping at night can be a good option.
Issues of the mobile network remain on Manimahesh, so if you can, take a satellite phone with you.
Helicopter Ride to Manimahesh Lake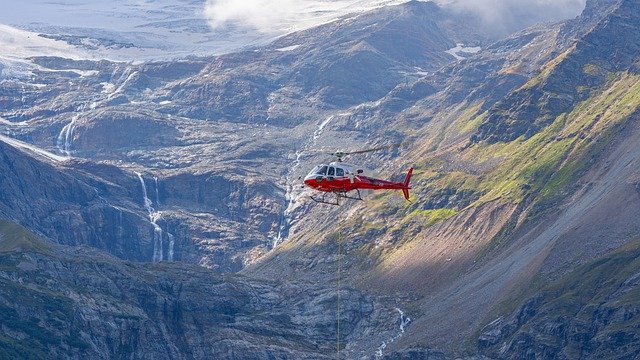 If you want to complete the journey to Manimahesh in a very short time, then travelling to Manimahesh by helicopter may be the best option for you and also the most expensive. To book a trip to Manimahesh by helicopter, you can get your helicopter booking booked at the booking counter in Bharmour or Chamba.
The helicopter leaves you to Gauri Kund after which you can reach Manimahesh by trekking 01 km. If you book an up-down journey ticket to Manimahesh then you have to pay Rs 8,600 / – from Bharmour and may have to spend up to Rs 14,500 / – from Chamba.
Best time to visit Manimahesh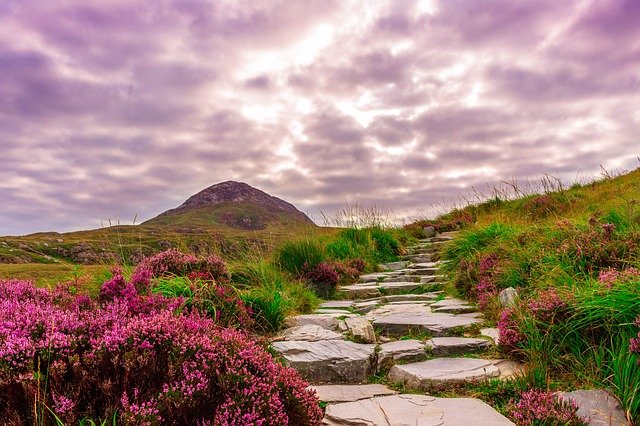 Tourists and pilgrims can visit Manimahesh at any time from April to November. From December to March, this place receives very heavy snowfall, due to which the lake is covered with thick sheets of snow. Devotees come here in large numbers to visit Manimahesh Lake from June to October.
How to reach Manimahesh
How to reach Manimahesh By Flight
You can easily reach Dharamshala, Dalhousie and Chamba from Kangra Airport in Gaggal. Bus and public transport are available from Gaggal to these three cities regularly. You can also easily reach Dharamshala, Dalhousie and Chamba with the help of taxi and cab. Kangra Airport is very well connected to major airports in India.
How to reach Manimahesh By Train
The nearest railway station to Manimahesh is the Pathan Kot railway station. Buses ply regularly from Pathankot to Dharamsala, Dalhousie and Chamba. If you want, you can reach these three cities very easily by cab and taxi from here.
How to reach Manimahesh By Road
Buses of Himachal Road Transport from Pathankot Bus Stand are available regularly for Dharamshala, Dalhousie and Chamba. From these three places, you will get a bus and public transport service to Bharmour.
Regular trains (special bus service, taxi and jeep) run from Bharmour to Hadsar during the season, but if you are coming to Manimahesh without season then you may have trouble getting a train from Bharmour to Hadsar.
(If you have reached here in this article, then I have a small request from you to share your suggestions related to this article in the comment box below, and if you see any deficiency or any wrong information, then also Tell. I keep posting information related to my travel on this website, if you like the information given by me, then you must subscribe to my website through your email, thank you)