Panch Kedar Trek 2022 | Panch Kedar Yatra | Panch Kedar | Panch Kedar Yatra Trekking Route | Panch Kedar Trek Complete Travel Guide | Panch Kedar Trek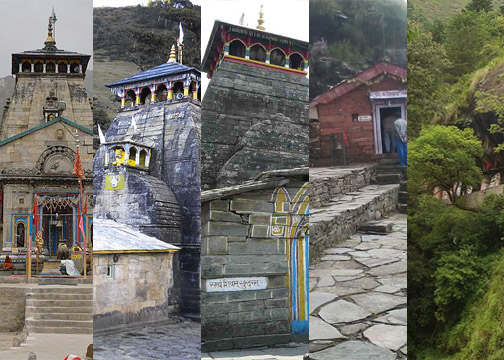 The five temples of Lord Shiva located in the Garhwal region of Uttarakhand are called Panch Kedars. All these Panch Kedar temples are known as Kedarnath, Madhyamaheshwar, Tungnath, Rudranath and Kalpeshwar. Five different parts of Lord Shiva's body are worshipped in Panch Kedar temples. 
In the first Kedar Kedarnath, Lord Shiva's back is worshipped. The second Kedar Madhyamaheshwar worships the belly (navel) of Lord Shiva. In the third Kedar Tungnath, the arms of Lord Shiva are worshipped. In the fourth Kedar Rudranath, the face of Lord Shiva is worshipped and in the last and fifth Kedar Kalpeshwar, the hair of Lord Shiva is worshipped. 
According to the legend associated with the construction of Panch Kedar temples, the Pandavas had built Panch Kedar temples after the war of Mahabharata, to get blessings from Lord Shiva to get rid of the crime of killing their brothers during the war. 
Thousands – lakhs of devotees visit Panch Kedar every year to visit Panch Kedar temples. However, Panch Kedar Yatra is considered to be the most difficult in the temples of Lord Shiva. But most of the devotees of Lord Shiva like to visit the five Kedar temples at one go.
Panch Kedar Yatra
A visit to the Panch Kedar temples of Lord Shiva is considered to be the most difficult of any pilgrimage walk. There was a time when devotees of Lord Shiva used to travel on foot in the inaccessible mountains of the Himalayas for many months to visit all these Panch Kedar temples. 
Until many years ago it was considered extremely difficult to reach the temples of Lord Shiva crossing the inaccessible mountains of the Himalayas. At that time no facilities and security were available during the visit to the Panch Kedar temples. 
Due to which many devotees have lost their lives during the visit of these ancient Shiva temples. You can guess from my point that thousands of devotees lost their lives due to the terrible natural disaster in Kedarnath in 2013. But times have changed today, in the last few years, a lot of work has been done to make the journey of all Kedar temples easy and safe. 
Roads have also been built as close as possible to all the temples. In today's time, one does not have to travel for many months to visit the Panch Kedar temple. Rather, you can travel the entire Panch Kedar in 10-15 days very comfortably. 
Presently you complete halfway by car during the journey of Panch Kedar and you have to walk the remaining half. So let's know how you can easily travel to Panch Kedar in the present day.
Best time for Panch Kedar Yatra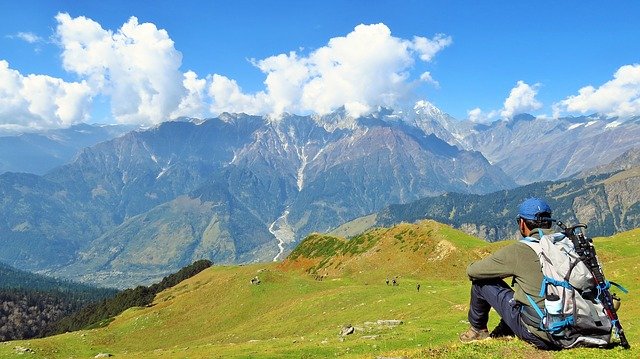 Among the five temples of Panch Kedar, only Kalpeshwar Kedar Temple is one such Kedar temple which is open all year round for the devotees' darshan. Apart from this, the darshan of the other four Kedar temples is completely closed for devotees during the winter season. 
The main reason for this is that all the four Kedar temples are located at very high altitude from sea level due to which the winter season leads to several feet of snowfall on the path leading to Kedar temples. Due to this, the darshan of the four Kedar temples is closed for devotees from November to the first week of April. 
Now if you want to see snow too, then you can visit all these Kedar temples in April but for this, you must have tracking gear. Apart from this, you can visit Panch Kedar temples from May to the first week of November. Panch Kedar can be a bit difficult to travel during the monsoon season.
Panch Kedar Trek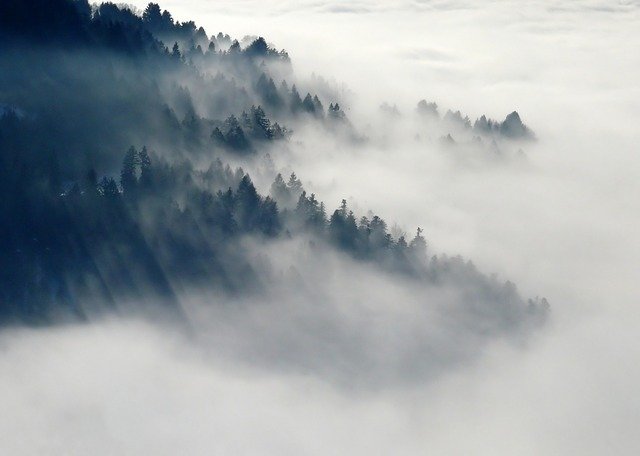 You need to have at least 10-15 days to travel to Panch Kedar. Throughout the journey, you will have to travel by road several times and many times you will have to travel on foot. There is a road from all the temples to a certain distance. Each temple is at a distance of 03 km to 25 km on foot.
If you are travelling in your vehicle then you can do this journey by parking your car in your booked resort or hotel. Apart from this, you can also take this journey with the help of a taxi and local transport. Apart from this, many trekking agencies also offer Panch Kedar Yatra. 
One special thing you have to keep in mind is that after visiting the five Kedar temples, it is very important to visit the Badrinath temple, otherwise, your Panch Kedar Yatra is not complete. Now according to the chart below, you can plan your Panch Kedar Yatra. 
I believe that you know very well how to reach Haridwar or Rishikesh, so I am starting the road map of Panch Kedar Yatra from both these places.
01 From Haridwar / Rishikesh, you can reach Rudraprayag by road. The distance from Haridwar to Rudraprayag is about 165 km, you may take 06 hours to reach Rudraprayag from Haridwar. (Haridwar to Rudraprayag Distance)
02 The distance from Rudraprayag to Kedarnath is about 75 km. (3-hour drive) (Rudraprayag to Kedarnath Distance) You have to reach Gaurikund via Guptkashi from Rudraprayag. From Gaurikund, you can trek 16 km to reach Kedarnath. (Gaurikund to Kedarnath Distance)
03 From Kedarnath, you have to come back to Guptkashi via Gaurikund. From Guptkashi, you have to reach Uniyana village (Goundar) by road via Ukhimath. From Uniana village you can reach Madhyameshwar by trekking 21 kilometres.
04 From Madhyameshwar, you have to come to Ukhimath via Uniana. You have to reach Chopta by road from Ukhimath. Chopta is about 45 kilometres from Ukhimath. (Ukhimath to Chopta Distnce) After that, you can visit Tungnath by trekking 3.5 kilometres from Chopta. If you have extra time, you can also see Chandrashila, 1.5 km away from Tungnath.
05 After reaching Chopta from Tungnath, you have to reach Sagar village via Mandal village by road. Chopta to Sagar Village is about 99 km by road (Chopta to Sagar Village Distance). After reaching Sagar village, you can start a trek from here to Rudranath. Rudranath is about 23 kilometres from Sagar village on foot. If you want, you can also start a trek to Rudranath from Gangol village, located a few kilometres away from Sagar village.
06 After visiting Rudranath, you will have to come back to Sagar village. From Sagar village, you have to reach Helang village via Gopeshwar. Helang is about 60 kilometres from Sagar village. After reaching Helang village, you can visit Kalpeshwar after trekking about 3 kilometres.
07 After visiting Kalpeshwar, you have to come back to Helang village. From Helang village you can visit Badrinath via Joshimath and Hemkund. After seeing Badrinath, you can return to Haridwar or Rishikesh and return to your home.
Note: – I have not told you how much time it will take to reach the place in this itinerary, it is because you take 10-15 days to complete the Panch Kedar Yatra. It will take you the most time to complete the journey of these three temples Kedarnath, Madhyameshwar and Rudranath. 
It may take you 2-3 days to complete the journey of each of these three temples. The rest depends on your physical ability, how many kilometres you can cover in a day, apart from this you can complete the journey of Tungnath and Kalpeshwar temples in one day. 
You kept taking information related to the journey route from the locals of your entire Panch Kedar Yatra so that you do not face any kind of trouble during the whole journey.
Panch Kedar Yatra Travel Tips
01 Panch Kedar Yatra is very difficult and you will have to walk continuously for many kilometres in the mountains during the whole journey, so you need to be physically capable during this journey.
02 While travelling, take some essential items with you such as essential medicines, warm clothes, extra battery and power bank for mobile and camera, food and beverages, tracking shoes, umbrella to avoid rain and poncho. You can also carry a water-proof bag to keep things safe.
03 If possible, start the walk early in the morning so that you can reach the temple at the right time.
04 If you have to stay at night, then you can stay in the Dharamshalas near the temple or else take the camping supplies with you.
(If you have reached here in this article, then I have a small request from you to share your suggestions related to this article in the comment box below, and if you see any deficiency or if you find any wrong information, then also definitely Tell me. I keep posting information related to travel on this website, if you like the information given by me, then you must subscribe to my website through my email, thank you)