14 Places to visit in Dehrahun | Dehradun Tourism | Dehradun Toursit Place | Uttrakhand Tourism
History of Dehradun
Dehradun city, situated in the lap of the Himalayas, is the capital of Uttarakhand state of India. Along with being a world-famous tourist destination, the city of Dehradun has a mythological history. In the Treta Yuga, Lord Rama and Lakshmana did austerities in this region for years after defeating Ravana in battle at the behest of Guru Vashistha. 
Evidence is also available of Pandavas residing in disguise near this place at the time of unknown exile by Pandavas in Dwapar Yuga. After conquering the Kauravas, the Pandavas had considerable influence in this place. Sufficient evidence of all the events related to the Ramayana period and the Mahabharata period is available even today. 
With Dehradun witnessing the mythological events, the place was not untouched by the Mughal invasion. Timur was unable to digest his defeat after being badly defeated in a battle with Maharaja Brahmadatta near Haridwar in 1368 and a very fierce attack took place in the vicinity of Dehradun. 
Apart from all this, in the 17th century, the Sikh community also expanded a lot around the region. In 1676, Guru Ram Rai, a Sikh religion, came to Dehradun with his army and disciples and established Guru Darbar Sahib in the region and settled here with his disciples. British officials have also completed many of their political activities from Dehradun while living here. 
Overall, it can be said about Dehradun that this city has been witness to many important events in many mythological, Mughal and English rule even today. Evidence of all the incidents that have taken place in Dehradun and its surrounding areas from time to time is still available in the surrounding areas of this city. Presently Dehradun is the capital of Uttarakhand and lakhs of tourists visit the city throughout the year.
Places to Visit in Dehradun
Sahastradhara Dehradun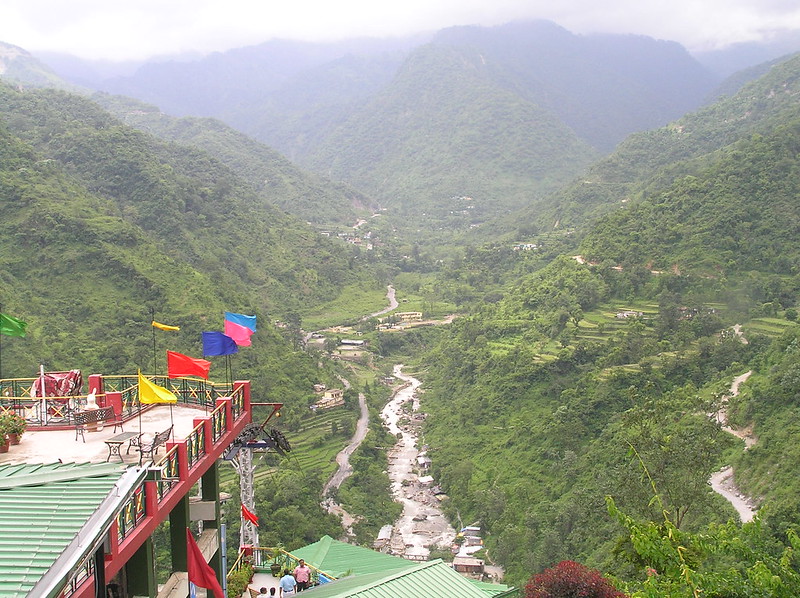 Rampur is a village just 16 kilometres from Dehradun. The sulfur spring flowing in this village is very famous for its medicinal properties. It is believed that the water flowing from this waterfall is very useful for skin-related diseases, and many skin diseases can be eradicated by taking a bath with this waterfall. 
The reason for the name of this place is Sahastradhara, and it is fascinating, very small caves are built in the mountains located near this place. The water continuously drips in the form of droplets from inside these small caves and this water collects and moves in the form of many small streams. 
Small streams of water flowing here reach the foothills and take the form of a large stream, due to which this place is called Sahastradhara. Being nestled in the foothills of the mountains, it is also a wonderful and picturesque place naturally. 
Currently, Sahastradhara is very much famous as a family picnic spot. There are shops on both sides of the flowing water, due to which there is no shortage of food and drink at this place. You can visit Sahastradhara at any time. here people will meet with their family and children while having fun in the water. There is a changing room for bathing in Sahastradhara. 
A ropeway is built near Sahastradhara, which is charged Rs 150 / -.
Sahastradhara Dehradun Timings
From 08:00 AM to 07:00 PM.
Sahastradhara Dehradun Entry Fee
Entry Fee.
Clock Tower Dehradun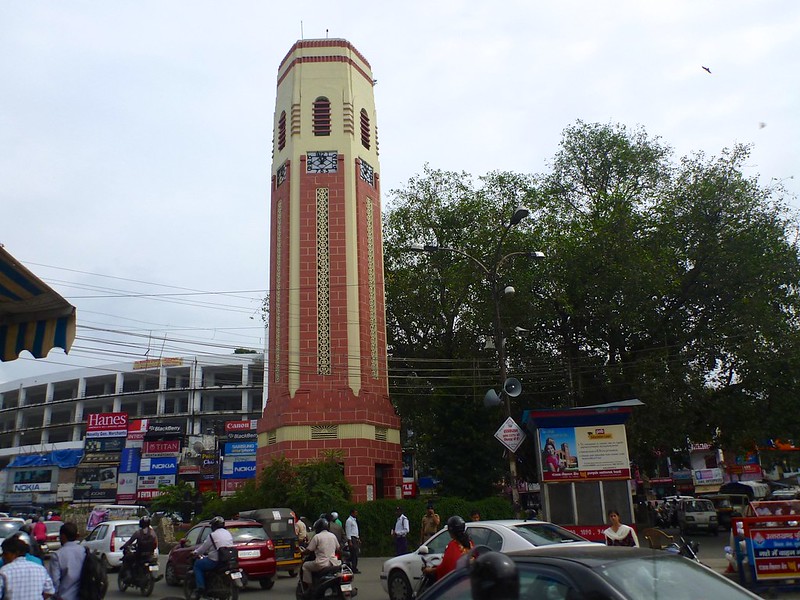 The clock tower located in the middle of the city of Dehradun was built during the British rule.  The building of this clock house is of hexagonal shape and its construction has used brick and stones.  Six clocks are attached at all angles on the topmost part of the bell building.  
It is believed that this Bellhouse without bells is the largest Bellhouse in Asia.  Six entrances have been made to enter the bell house and there is a staircase in the central part of the bell to go up.  
Located in the city of Dehradun, this bell house has a distinct identity even today due to its unique architecture.  Presently this clock is the centre of the main business activities of the city, due to this, there is an atmosphere of congestion all around the hour.
Paltan Bazaar Dehradun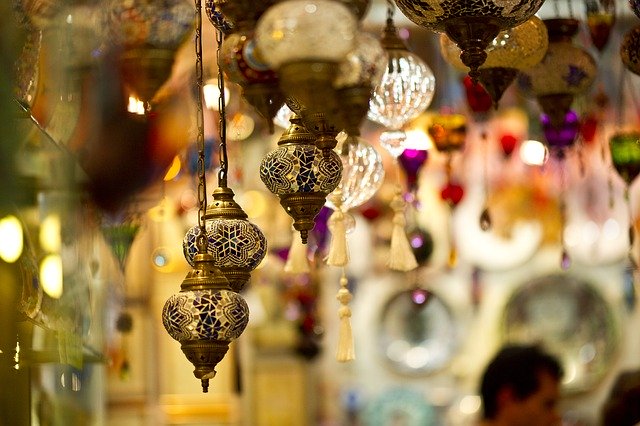 Paltan Bazaar is the main centre of wholesale and retail trade in Dehradun.  Paltan Bazar is the best and suitable place in Dehradun for shopping the famous Basmati rice and woollen clothes of Dehradun.  Apart from rice and woollen clothes, Paltan Bazaar also offers clothing, electronics and street food shops in Dehradun.  
The distance from Ghantaghar to Paltan Bazaar is just a few meters.  If you like shopping, then Dehradun's Paltan Bazaar is the most suitable place for you.  You must negotiate while shopping at Paltan Bazaar.  You can visit Paltan Bazar at any time from 10 am to 10 pm at night.  Paltan Bazaar is the best place to shop for women's clothes in Dehradun.
Tibet Market Dehradun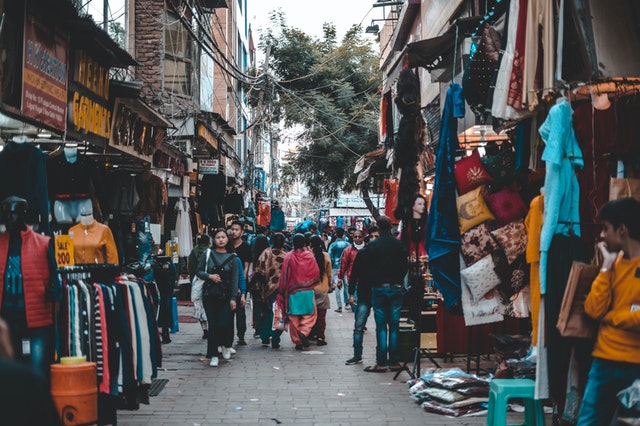 The Tibet Market, located near the Parade Ground in Dehradun, is a market for refugees from Tibet.  In which shopkeepers from Tibet mainly sell their handmade warm clothes and in addition handicrafts, artificial jewellery, carpets, bags and paintings.  
Tibetan refugees, however, set up Tibet markets throughout the country during the winter season.  The Tibet Market in Dehradun is open throughout the week, but the Tibet Market, which is set up on Saturdays and Sundays, attracts a large crowd of tourists besides local citizens.  
You can also enjoy local food of Tibet in Tibet Market.  In the Paltan Bazaar, where you get to see showrooms of big brands, Tibet Market is the most famous street market of Dehradun.  If you are good at bargaining, then Tibet Market in Dehradun is the best place for you.
Indira Market Dehradun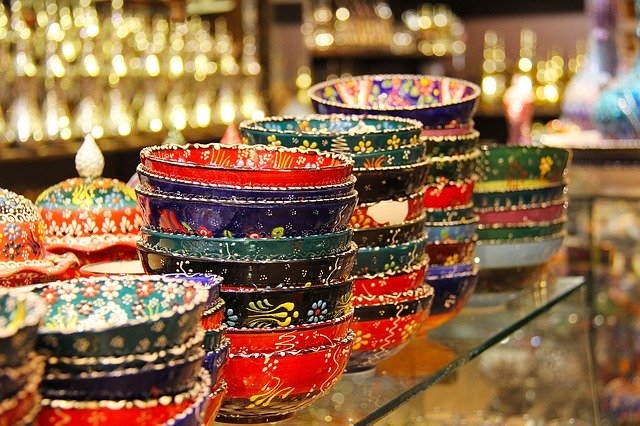 Apart from Paltan Bazaar and Tibet Market, Dehradun has another famous market known as Indira Bazaar.  Like the Paltan Bazar, Indira Bazar is also located at a short distance from the bell.  Indira Bazaar is 800 meters to 1-kilometer long street shopping market.  
Like Paltan Bazaar and Tibet Market, Indira Market is also famous for clothing shopping.  But still, Indira Bazaar is different from the rest of the two markets in terms of shopping.  And the main reason for this is the latest design clothes found in Indira market.  
If you are a good bargain person then you can get the latest designer clothes available here at a very low price.  When asked about these clothes, local shopkeepers tell these clothes to be the first copy of the original clothes design.  If women's clothes are found in large quantity in the Paltan Bazaar, then Indira market is famous for men's clothes.  
If you are planning to visit Dehradun, then definitely take time out for the three markets here.
Robbers Cave (Guchupani) Dehradun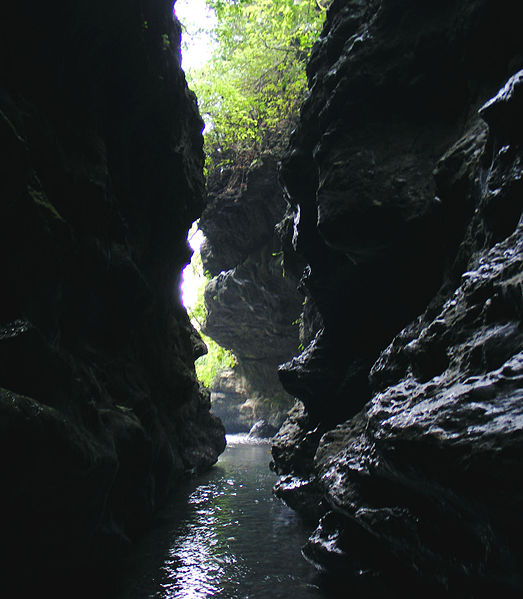 Robbers' Cave is the most exciting tourist destination of Dehradun, located in the village of Agarwala, 8 km from Dehradun.  Residents call Robber Cave Guchupani.  Robbers Cave is a natural cave that is about 600 meters in length and this cave is divided into two parts.  
The most exciting thing about this cave is that this cave has water flowing to its knees throughout the year, so when you enter this cave you feel a different thrill.  As you enter the Robbers' Cave, the cave becomes very narrow in many places.  
Although the main source of water has not yet been found in this cave, a waterfall falls near the cave whose height is about 10 meters.  Residents believe that long ago this place was used to hide thieves and bandits, due to which this cave came to be known as Robbers Cave.  
Residents have set up shops around Robber's Cave.  In the cave, your shoes or sandals are not spoiled, so you will also get slippers for rent near Robbers Cave.  If you are planning to visit Dehradun, then Robber's Cave must be on your bucket list.
Note: – During the rainy season, the flow of water in Robbers Cave becomes fast, so be careful while going to Cave.
Robbers cave Dehradun Timings
From 7:00 AM to 6:00 PM.
Robbers cave Dehradun Entry Fee
Entrance fee – Rs 25 / –
Tapkeshwar Mahadev Temple Dehradun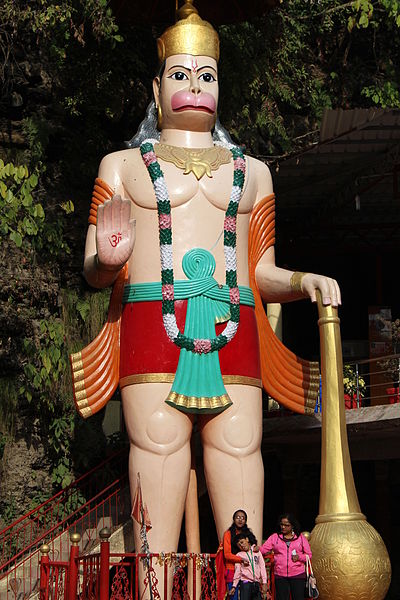 There is an ancient Shiva temple at Garhi Kent, 5.5 km from Dehradun.  This ancient Shiva temple is built on the banks of a small river flowing in Garhi Kent.  This ancient temple is known as Tapkeshwar Mahadev.  The history of the Tapkeshwar Temple is associated with the Mahabharata period.  
It is believed that Ashwathama, son of Guru Dronacharya, was born at this place.  There is an interesting story about this temple and this place about Guru Drona and his son Ashwathama.  Once upon a time, Ashwathama, son of Guru Drona, feels very hungry once, he asks his parents for milk to drink.  
Guru Drona shows his inability to meet his son's milk demand.  Unhappy with this thing of Guru Drona, Ashwathama starts doing penance at that time to please Lord Shiva.  After some time, being pleased with the penance of Ashwathama, Lord Shiva pours milk stream at the austerity site and thus Ashwathama's hunger becomes peaceful.  
Since that time, milk droplets have been dripping on the Shivling from the rock of the cave located here.  Even today, drops of water continuously drip from the rock on this ancient Shivling, hence this temple is called as Tapkeshwar Mahadev.  A small river also flows near the Tapkeshwar Mahadev Temple, in which tourists and devotees visiting here can enjoy the bath.
Tapkeshwar Temple Dehradun Timings
04:00 AM to 10:30 PM.
Tapkeshwar Temple Dehradun Entry Fee
Entry Free.
Forest Research Institute Dehradun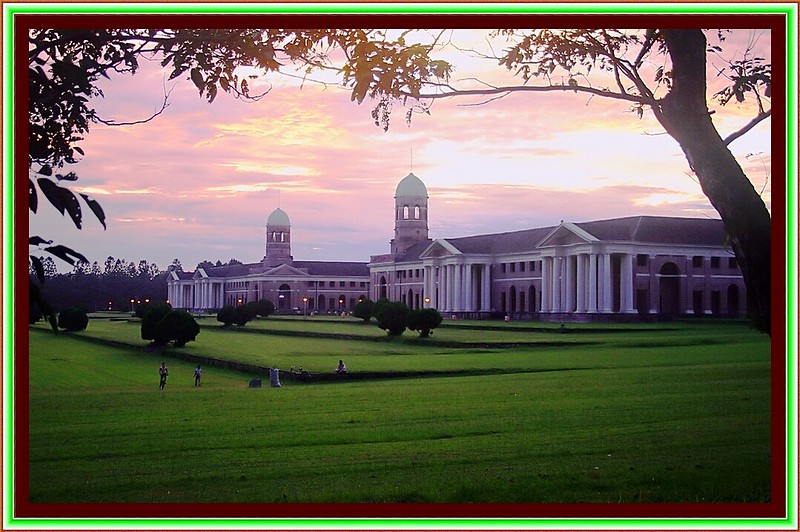 The Forest Research Institute located in Dehradun is the largest in India.  The distance of the Forest Research Institute from the Ghantaghar in Dehradun is about 6 kilometres.  It was constructed in India during British rule in 1906.  
The building of this institute is famous all over the world because of its Greek-Roman architecture.  The size of the building of the Forest Research Institute is also a big reason for its famous, the building occupies an area of about 450 hectares.  There are six museums associated with forestry in the Forest Research Institute.  
These six museums exhibit forest science, entomology, social forestry, non-wood made forest products, pathology and different varieties of wood.  Apart from the museum in this institute, the garden made here is also a special centre of tourist attraction.  
Filming of some of the major films of the film industry has also been done in this forest research institute.  For those connected with botany and forest science, this institute is nothing less than a treasure.  
Photography is completely banned inside the forest research institute.
Forest Research Institute Dehradun Timings
It is from 9:30 am to 5:00 pm in the evening.
Forest Research Institute Dehradun Entry Fee
Entrance fee – Rs 40 / –
Jhanda Ji Guru Darbar Sahib Dehradun
The Jhanda Guru Darbar Sahib in Dehradun is a major centre of the religious faith of the Sikh community, and the history of the naming of Dehradun is also associated with the Jhanda Guru Darbar Sahib.  
In 1676, Rama Rai, the Guru of Sikhs, came to this place settled in the foothills of the Himalayas and camped at this place with his army and disciples.  From that day onwards, this place came to be known as Dehradun.  
In memory of Guru Ram Rai, his followers got the Jhanda Guru Darbar Sahib memorial constructed in Dehradun. This monument is not like the Sikh style Gurdwaras.  Rather, this monument is a building built in the Mughal style of the time.  
Jhanda festival is celebrated every year in Jhanda Guru Darbar Sahib.  This flag festival in Dehradun is celebrated five days after Holi and this flag festival lasts for eight days.  Lakhs of followers of Guru Ram Rai and devotees associated with Sikhism come to visit the flag festival to be held here.
Jhanda Ji Darbar Sahib Dehradun Timings
दिन के किसी भी समय। 
Jhanda Ji Darbar Sahib Dehradun Entry Fee
Entry Free.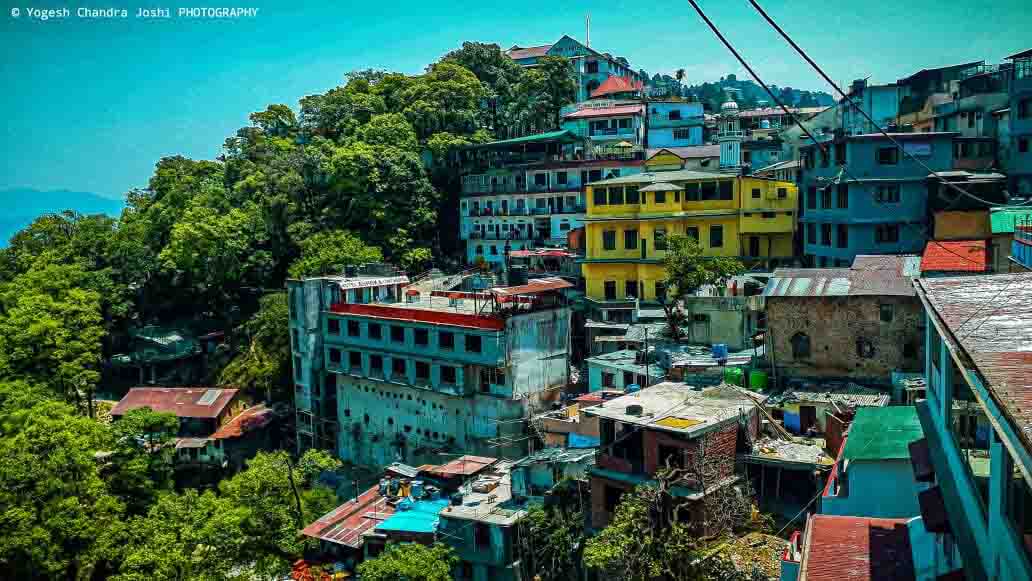 Mussoorie, one of the most famous destinations in India, is located just 28 kilometres from Dehradun.  Tourists coming to Dehradun mostly come to Dehradun with the belief that it is a beautiful city nestled in the mountains, and during the summer season one will see snow in Dehradun, but when coming here, it is completely reversed.  
Dehradun is a beautiful city nestled in the lap of the Himalayas and Mussoorie can be a memorable tourist destination located just a few kilometres from this city.  Mussoorie is also called the queen of mountains because Mussoorie shows many different mountain ranges of the surrounding Himalayas.  
If you like snow, then you can come here anytime in Mussoorie in the winter season to enjoy the snow.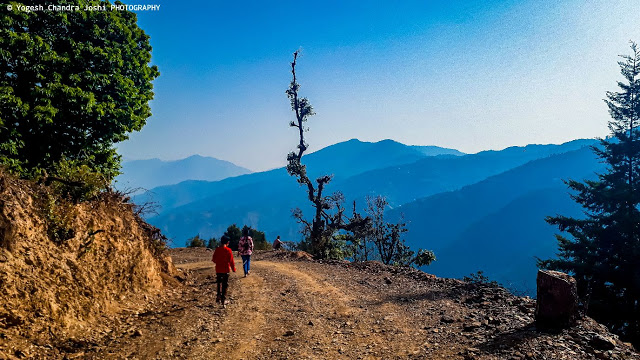 The distance from Dehradun to Dhanaulti is only 52 kilometres and if you plan to visit Dehradun and its surroundings, then Dhanaulti must be named in your bucket list. Dhanaulti has been one of the least visited tourist places for a few years now, but in recent years, this place is becoming a favourite place of tourists at a very fast pace. 
The biggest reason for Dhanaulti to be famous is the weather here, in Dhanaulti, the weather remains cool throughout the year, even today, in Dhanaulti, the temperature does not go above 30 ° in summer and the temperature falls to around 20 ° at night.  The snowfall occurring here during the winter season is also a major reason for tourist attraction.  
Both Dehradun and Rishikesh are very beautiful cities on the lap of the Himalayas.  Therefore, both of these cities can be called a gateway to the Himalayas.  The biggest similarity between Dehradun and Rishikesh is that these two cities share a mythological background.  Rishikesh is also known as the World Yoga Capital.  
Rishikesh has many world-class yoga teaching centres, and here most foreign citizens come to learn yoga and meditate and stay here for a long time.  This mythological city situated around the river Ganges is also very famous for its exciting activities.  Camps are also organized outside Rishikesh to organize many exciting activities on the banks of river Ganges.  The distance from Dehradun to Rishikesh is just 46.3 km.  
Mindrolling Monastery Dehradun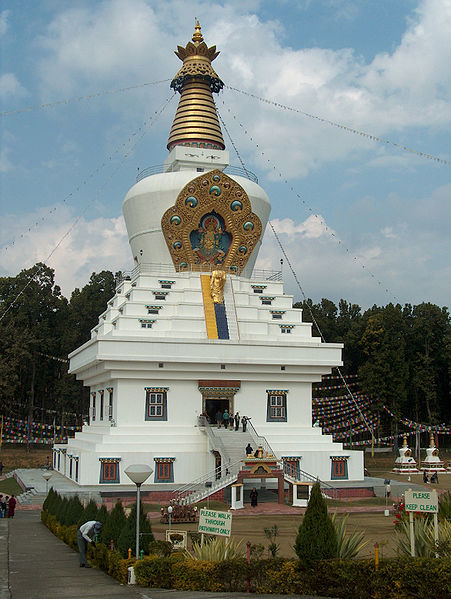 The Buddha Monastery, also known as Mindrolling Monastery, is located 11 km from Dehradun.  To protect the culture of Buddhism and to promote Buddhism, this Buddhist temple was built by some Buddhist monks.  The construction of this Buddhist temple built in Japanese architecture was completed in 1965.  
There are many native and foreign tourists who believe in Buddhism and come to see this Buddhist temple.  The major attraction centre of this Buddhist temple is the 103 feet high statue of Lord Buddha located here and the beautiful paintings made inside the temple.  
In these paintings, the life of Lord Buddha is engraved in a very beautiful way.  Apart from this, the five-story building of this temple also attracts the attention of tourists due to its architecture.  The height of the building of this Buddhist temple is 220 feet in total and the fourth floor of the temple gives a very breathtaking natural view.  
For the convenience of the tourists coming here, there are shops for eating food on the premises of the temple and if you are interested in Buddhism, you can buy books related to Buddhism from here. 
Mindrolling Monastery Dehradun Timings
Tourists and devotees can visit the temple from 9:00 am to 7:00 pm.  The temple is closed from 1:30 pm to 2:30 pm.
Mindrolling Monastery Dehradun Entry Fee
Entry Free.
Malsi Deer Park Dehradun
The Malsi Deer Park is 10.2 kilometres from Dehradun and is en route from Dehradun to Mussoorie.  Spread over 22 acres, this deer park is one of the most luxurious places for families and children.  Apart from the deer inside this park, other wildlife and animals like peacocks and nilgai are seen.  
The park also has some swings for children's entertainment.  Local residents like to come to Malsi Deer Park on weekends.  
If you plan to visit Mussoorie from Dehradun, then definitely take some time out for Malsi Deer Park.
Malsi Dear Park Dehradun Timings
Malsi Deer Park is open for tourists from 10:00 am to 5:00 pm in the evening.  The park remains closed on Mondays in the week, the park remains open for tourists from Tuesday to Sunday.  
Malsi Dear Park Dehradun Entry Fee
The entrance fee of Rs 20 / – is charged for adults in Malsi Deer Park and Rs 10 / – for children.
Best time to visit Dehradun
Due to being located in the foothills of Himalayas, Dehradun weather is good all year round and even during the summer season it does not get very hot here, so if you are planning to visit Dehradun with your family or friends.
So from March to the first week of June, you can go to Dehradun. In Dehradun, the maximum temperature in these months of the year goes up to 35 ° and at night it goes up to a minimum of 18 °.
How to Reach Dehradun
How To Reach Dehradun By Flight
The name of the airport of Dehradun is Jolly Grant Airport.  The distance of this airport from Dehradun city is just 31 kilometres, this airport is connected to almost all the major airports of the country.  If you are planning to come to Dehradun from another country, then you have to first come to Indira Gandhi International Airport in Delhi.
How To Reach Dehradun By Train
Dehradun is also well connected to other cities of India by rail.  Dehradun railway station is located 1-2 kilometres outside the main city.  Dehradun railway station from almost all the major cities of the country, you will get a train available for Dehradun.
How To Reach Dehradun By Road
By the way, from any corner of India, you can reach Dehradun by road very easily.  But the connectivity of Dehradun to the major cities of North India is very good. Regular private bus service and government bus are available to come to Dehradun from cities like Delhi, Jaipur and Agra.  You can reach Dehradun very easily by your personal vehicle or even by cab
Places to visit near Dehradun
Dhanaulti, New Tehri, Tehri Lake, Rajaji National Park, Malsi Deer Park, Rishikesh, Narendra Nagar, Nag Tibba, Mussoorie, Haridwar, Chamba, Dashavatar Temple, Joranda Falls, Barehipani and New Tehri Township, Mattila Dam and Deogarh Fort are huge lists. Tourists can also enjoy many adventure sports like river rafting, bungee jumping, rock climbing, hiking and trekking here. This camp provides other facilities to the tourists besides staying.
(If you have reached here in my article, then you have a small request from me to share your suggestions related to this article in the comment box below, and if you see any deficiency or any wrong information, then also definitely Tell. I keep posting information related to travel on this website, if you like the information given by me, then you must subscribe to my the website through your email, thank you.)