Dhanaulti Places To Visit | Things to do in Dhanaulti | Dhanaulti Hill Station Travel Guide | Dhanaulti Tourism | Uttrakhand Tourism | Places to Visit in Dhanaulti
History of Dhanaulti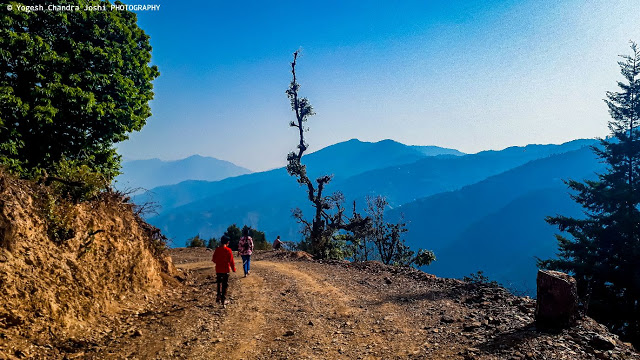 On a small road and on either side, there are small houses and some hotels, some of which are government and some are private hotels, there is no market, there are small shops, where you get the goods you need, that is only so much money. I had never heard that name before I went for the first time. 
Now the story is such that the king of this place was Sudarshan Shah who established his dynasty here and made Tehri his capital and other kings of his dynasty ruled this area from 1815 to 1949. Dhanaulti was part of the Tehri Garhwal region before the independence of India. 
The local people of this region had participated very actively in the independence of India, as well as the local residents have also played an active role in the Quit India Movement. After independence, the residents of this place also agitated against the Maharaja, and independently Tehri merged into the state of Uttar Pradesh. 
Till 2000, Uttar Pradesh was the largest state in India, but at the same time Uttar Pradesh was divided and formed Uttarakhand state and after this partition, Tehri Garhwal merged with Uttarakhand and Dhanaulti also joined Uttarakhand.
Things to do in Dhanaulti
Geography of Dhanaulti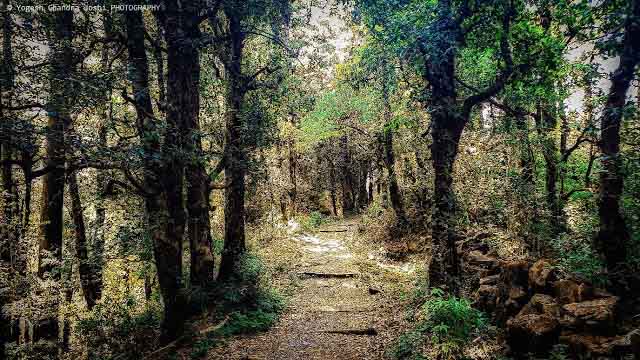 When you see the height of Dhanaulti above the sea level on Google, then you will know that its height is more than Manali. The funny thing is that we do not put fans in homes or hotel rooms here because it does not get hot all year round. 
Separated from Uttar Pradesh in the year 2000, it became a state in Uttarakhand and its Garhwal district, at a height of 2286 meters (7,500 ft) above sea level, is a very beautiful hill station named Dhanaulti. People like to come here to see their quiet, relaxed and dense cedar trees and high mountains. The queen of the hills is situated at a distance of 24 km (15 mi) from Mussoorie and 29 km (18 mi) from the beautiful Chamba. 
The flora of the region consists mainly of trees such as cedar, oak, coniferous and rhododendron. Also, the mountain peaks of Nanda Devi, the chief of the Himalayas, mountains like Bandarpunch, Gangotri, Yamunotri and Swargrohni, are visible from Dhanaulti. 
Dhanaulti is not a very big city, in fact, it is just a small village spread over an area of 6.5 square kilometres. From here, you get to see beautiful and breathtaking views of Doon Valley.
Dhanaulti Tourism
I will say for Dhanaulti that this is a hidden treasure, ever since the trend of the internet has increased in our country, many small tourist places like Dhanaulti have started to be recognized, along with that the state government has also contributed significantly to it.
Eco Park Dhanaulti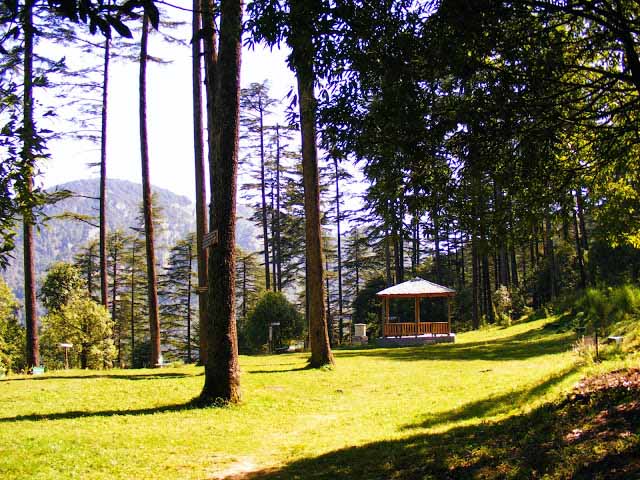 To promote tourism in Dhanaulti, two Eco Parks have been constructed by Forest Department "Amber" and "Dhara" which are approximately 200 meters from each other. The park has pine forests of pine and pines as well as a rich variety of animal and bird species.
Frankly, Dhanaulti makes nature lovers feel in heaven and the eco-park offers spectacular views during sunset and sunrise which will make your trip very memorable. The Eco Park spread over an area of 13 hectares with cedar and oak trees, is one of the most visited places of Dhanaulti.
One of the main reason behind the creation of these Eco Parks is to provide employment opportunities to the local people, let us tell that the construction of this park has been developed by DFO and Dhanaulti citizens to reduce poverty and create employment opportunities.
This beautiful park is situated at an altitude of 7800 meters above sea level with pleasant weather throughout the year. The arrangement at the Echo Park is quite good and there is also a separate ground for children to play. The park follows a tradition known as planting saplings. Under which people plant saplings in memory of their loved ones.
Eco-Park Dhanaulti Timings
Any time of the day.
Eco-Park Dhanaulti Entry Fee
For Adults – 15/-
For Children – 10/-
Dhanaulti Camping – Eco-Huts Dhanaulti
To boost tourism, there are also eco hats made by the Mussoorie Forest Department where tourists can stay as well as here you can enjoy the campfire at night.
Potato Farm Dhanaulti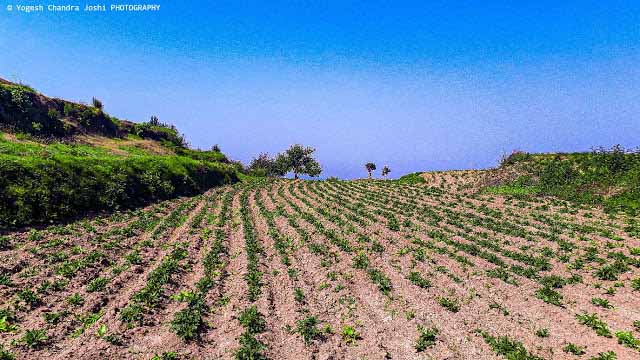 In Dhanaulti, tourists come to see the potato farm here, the Uttarakhand government produces a large number of potatoes in these potato farms, which are exported to other states of India. Small forests remain.
This field belongs to the Uttarakhand government, there are potato farms near the main market of Dhanaulti. This place, known as Sunrise Point, offers a beautiful view of Doon Valley. Tourists can roam here with a horse for hire.
Surkanda Devi Mandir Dhanaulti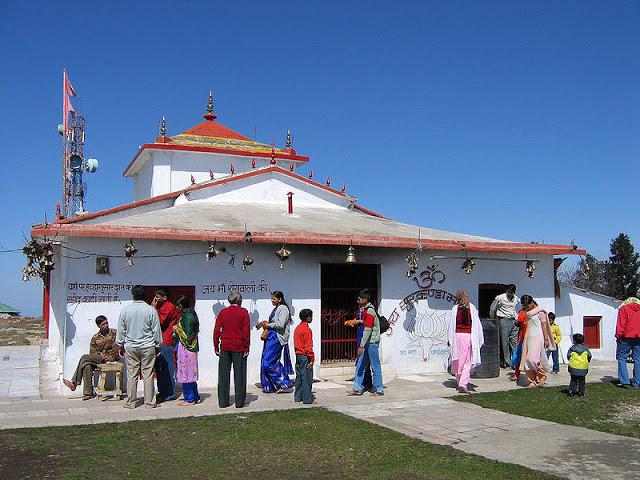 8 km (5.0 mi) from Dhanolti, on the road leading to Chamba, is the Surkanda Devi Temple, famous for the Ganges Dussehra Fair in the autumn, according to a legend, once King Daksha, the father of Goddess Sati, performed a grand yajna. Organized, in which he invited all the deities except Lord Shankar. 
None other than the mother of Goddess Sati welcomed Sati there. The Yagna mandapa had the place of all the gods except Lord Shankar. When Goddess Sati asked her father, King Daksha, why Lord Shankar was not in place, King Daksha heard derogatory words about her. On which the angry goddess Sati jumped into the Yagya Kund. 
On receiving the news of Sati being consumed, Lord Shiva came there and beheaded King Daksha. While mourning Lord Shiva, he began to perform satava by placing the burnt body of Sati on his shoulder. At that time, a holocaust-like situation occurred. 
All the gods started urging Lord Vishnu to calm Shiva. During this time Lord Vishnu had divided Sati's body into 51 parts with his Sudarshan Chakra, so wherever the parts of Sati fell, the place was called Shaktipeeth and the head of Goddess Sati fell on this place, hence this place was called "Surakanda" and the mythological Due to the construction of the temple at this place in time, this temple was named "Surkanda Devi Temple".
There is a mythological belief that the demons captured heaven by defeating the gods. In such a situation, the Gods went to the temple of Mata Surkanda Devi and prayed that they might get their kingdom. Their wish was fulfilled and the gods defeated the demons in battle and established their suzerainty over heaven. 
This temple is dedicated to Goddess Durga, one of the nine goddess forms. Surkanda Devi Temple is one of the 51 Shakti Peethas. The statue of Goddess Kali is installed in the Surkanda Devi temple. The mention of the temple of Surkanda Devi is also found in Kedarkhand and Skandpuran. Surkanda Devi Temple is right on the top of the mountain. 
Surkanda Devi Temple is surrounded by dense forests and gives a beautiful view of the Himalayas in the north direction from this place. In front of the temple complex, Badrinath, Kedarnath, Gangotri and Yamunotri, ie the hills of the four dhams are seen. This is a sight that is rare. In addition to the temple dedicated to Goddess Surkanda Devi, a temple dedicated to Lord Shiva and Hanuman has also been established in this temple complex. 
The root of the Chamba block is believed to be the maternal uncle of Surkanda Devi. People here worship the Goddess on various occasions. All the arrangements of the temple. Of all the Siddhapeeth, the Mahatmya of Goddess Surakanda is the most different. Goddess Surakanda is going to defeat all sufferings and sorrows. 
Seeing the Goddess on the occasion of Navratri and Ganga Dussehra, desire is fulfilled. This is the reason why a huge fair is organized in Surkanda temple every year on the occasion of Ganga Dussehra. A special feature of Surkanda Devi temple is that the leaves of Ransali (botanical name Texas Bakata) are offered as offerings to devotees. 
They are also rich. According to religious belief, these leaves bring prosperity to the house. It has the status of Devvriksha in the region. That is why the wood of this tree is not used for building or other commercial use. Surkanda Mata Temple is reached on the Chamba-Mussoorie road by climbing one and a half km from Kaddukhal town. Surkanda Devi Temple is built at an altitude of about three thousand meters above sea level.
Surkanda Devi Temple Dhanaulti Timings
From 09:00 AM to 05:00 PM.
Surkanda Devi Temple Dhanaulti Entry Fee
Entry Free.
Adventure in Dhanaulti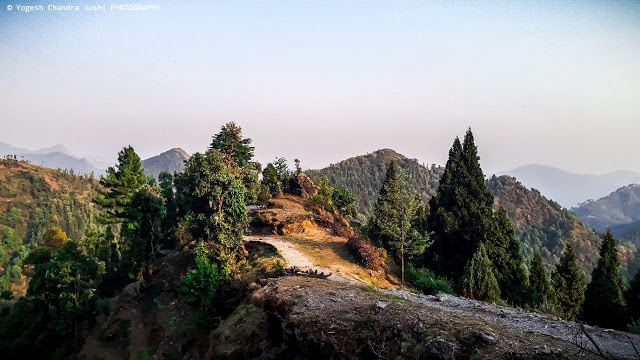 Whenever you come to visit Dhanaulti and you like adventure, then you should visit Dhanaulti Adventure Park, this is a place where you can visit Valley Crossing, Zip Swing, Sky Walk, Sky Bridge, Zip Line, Trekking, Paragliding, Cave Exploration. Experience exciting sports such as rock climbing and rappelling.
Situated amidst the hill, this park will fill your journey with adventure with snow-capped mountains and spectacular views. Thangadhar, a village about 14 km from Dhanaulti is more popularly known as Camp Thangadhar. This place has been developed for Adventure Holiday. This camp is said to be the best adventure camp in this place so far.
Camp Thangadhar is about 8300 feet above sea level. Camp Thangadhar is surrounded by trees such as cedar, oak, coniferous and rhododendron. In this camp, you can enjoy activities like rock climbing, snow camping, trekking or mountain biking. On the exciting roads of Dhanaulti, you are a great place for adventure activities like mountain biking.
Trekking in the magnificent mountains of Dhanaulti offers a different thrill, trek to the Surkanda Devi, Kunjapuri and Chandrabadani temples are the most popular routes for trekking here. Other treks include the Dhanaulti-Nagatibba trek, the temples at Kempty Falls, Badrinath, and Kedarnath, Gangotri and Yamunotri glaciers.
Before going to Adventure Park, Camp Thangdhar, trekking, and biking or any other adventure activity, you should Google or find out the charges for these activities from the service provider.
Dhanaulti Local Language
The official language of the state of Uttarakhand is Hindi, but the local residents use the Garhwali language and Garhwali is the most spoken language in Dhanaulti. If you know Hindi, then you will not face any problem related to language. But the local people do not have much practice of English language but work will be done.
Dhanaulti Local People
As Dhanaulti is located in the Tehri Garhwal region of Uttarakhand, it is mostly inhabited by the Garhwali people. As I already said that Dhanaulti is a small village with a total population of only 346 persons. These people follow a very simple lifestyle, they are all connected to their land, how to maintain their nature, these people know very well.
The city is not very modern or commercial and the local residents here warmly welcome tourists and have a very friendly attitude. Their income mostly depends on agriculture and tourism industry. The local people are particularly capable of preserving nature and they have contributed a lot to the Forest Department of Uttarakhand in setting up Eco Parks.
How to reach Dhanaulti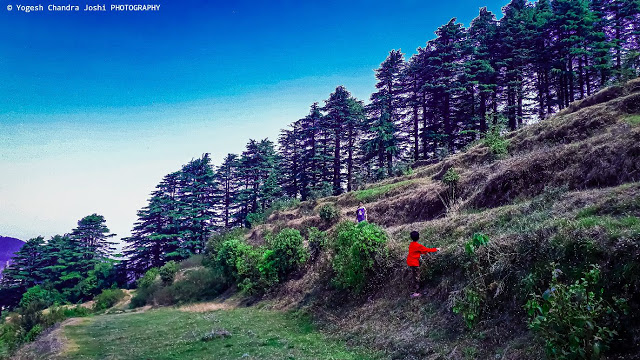 How to reach Dhanaulti by Road
Dhanaulti can be reached via government and private buses from other cities of Uttarakhand like Dehradun, Rishikesh, Mussoorie, and Nainital. Dhanaulti is also well connected to the cities of the neighbouring states.
Delhi has regular buses for Inter-State Bus Terminus (ISBT) and Kashmiri Gate to Uttarakhand. A / C by Uttarakhand Transport Corporation (UTC) and some private bus operators. Both NON-A/ C bus service is provided. Delhi to Dhanualti distance is about 289 km.
How to reach Dhanaulti by Train
The nearest railway station of Dhanaulti is Dehradun which is 60 km from Dhanaulti. It is situated on the Northern Railway line. These are frequent trains to cities and towns across India.
Some of the trains operating from the station are Dehradun Jan Shatabdi Express, Allahabad Link Express, Nanda Devi Express, Dehradun Amritsar Express, etc. There are many buses and taxis between Dehradun railway station and Dhanaulti.
How to reach Dhanaulti by Flight
The nearest airport to Dhanaulti is Jolly Grant Airport Dehradun. Its distance from Dhanaulti is about 82 km (51 mi). From this airport, there are regular flights to Delhi, Bangalore, Mumbai, Hyderabad, Chennai, Trivandrum, and Lucknow.
Tourists from abroad and from other parts of India can reach the airport by connecting flights to major cities in India. Indira Gandhi International Airport in Delhi is a world-class international airport, located 325 kilometres from Dhanaulti.
How to reach Dhanaulti by Taxi
Some service providers also provide taxi services in Dhanaulti. These taxis include SUVs, sedans and luxury cars. Private companies in and around Dhanaulti offer you the option of renting a car on a per day and per hour basis. Some popular car rental companies provide rental cars. Please know the fare before taking a car rental service.
Best time to visit Dhanaulti
September to June are the best months to visit Dhanaulti. The winters in Dhanaulti are very cold, the minimum temperature being around 1 ° C. This is another great time to visit Dhanaulti for tourists who want to witness the snowy beauty. White snowflakes make the city even more beautiful.
Due to low temperatures, it is advisable to carry warm clothes such as thick jackets and woollen sweaters. Dhanaulti experiences a mild and pleasant climate during summers from April to June. The temperature has never gone beyond 31 ° C, and the minimum temperature is around 7 ° C. Light clothes are preferred during this time.
Dhanaulti Culture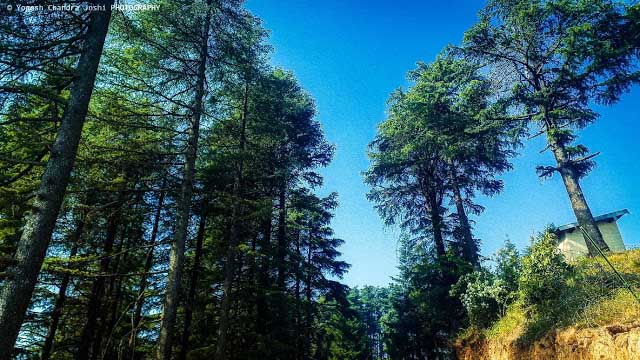 Since Dhanaulti offers fewer employment opportunities than other cities and states, this is why local residents migrate to other cities for employment, thus Dhanaulti has a very small population, making arts, music, and handicrafts much more flourishing in the past.
I did not get an opportunity to thrive. However, with the help of the Uttarakhand government, the local people and tourism industry, handicrafts, art, and folk music are gradually gaining popularity. Organic foods and hand-woven woolen garments are popular in the region.
Retreats like Whispering Pines in Javara regularly perform various live performances of folk music and train local youth in the production of handicrafts. Most of the residents follow Hinduism, most of the popular Hindu festivals are celebrated in Dhanaulti. Citizens and tourists enjoy these traditional festivals with enthusiasm and enthusiasm.
Nearby places to visit Dhanaulti
Mussoorie, New Tehri, Tehri Lake, Dehradun, Narendra Nagar, Nag Tibba, Rishikesh, Haridwar, Chamba, Rajaji National Park, Malsi Deer Park, Dashavatar Temple, Joranda Falls, Barehipani and New Tehri Township, Matatila Dam and Deogarh Fort are huge lists. Tourists can also enjoy many adventure sports such as river crossing, rock climbing, hiking and trekking at Camp Thangdhar. This camp provides other facilities to the tourists besides staying.
(If you have reached here in my article, then you have a small request from me to share your suggestions related to this article in the comment box below, and if you see any deficiency or any wrong information, then also definitely Tell. I keep posting information related to travel on this website, if you like the information given by me, then you must subscribe to my the website through your email, thank you.)