Sariska National Park | Sariska Tiger Reserve | National Parks of India | Sariska National Park Travel Guide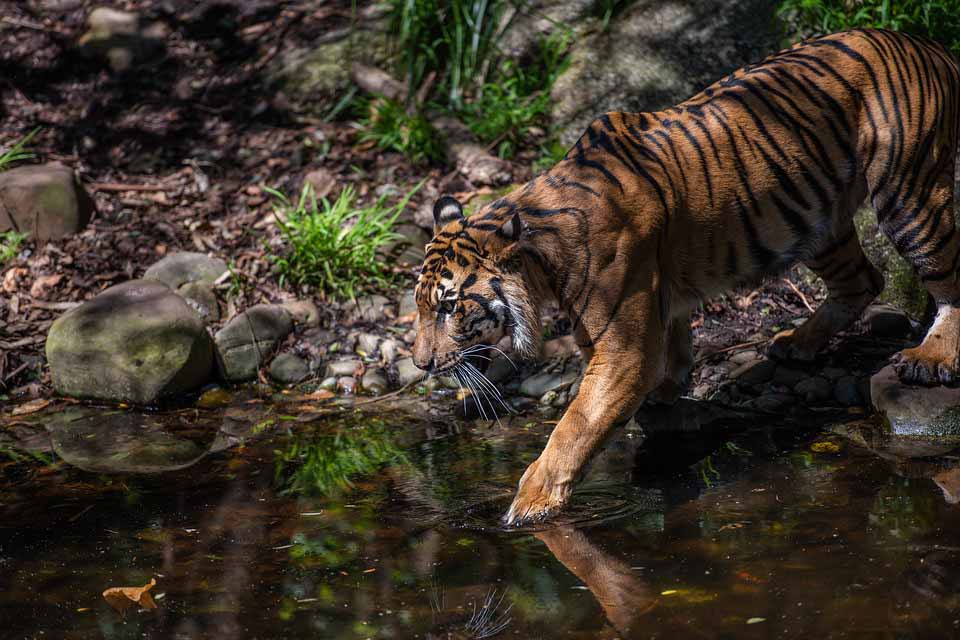 In 2004, a report comes from the officials of the Forest Department of Sariska National Park that there is no sign of any tiger in this national park. Sariska forest officials start investigating the sanctuary with immediate effect, they do not directly find any evidence of tiger presence in this sanctuary. The officials try to find tiger footprints, scratch marks on trees but they do not get any success.
The number of tigers in Sariska National Park is 16 before 2003, and the number of tigers suddenly decreases to zero in 2004. When asked, Rajasthan Forest Department officials answer that the tigers have been temporarily shifted from the sanctuary and the tigers will return to the sanctuary after the monsoon.
In January 2005, the Director of Rajasthan Forest Department and Project Tiger issued "Emergency Tiger Census" orders at Sariska Tiger Reserve. The responsibility of this calculation was given to the Central Bureau of Investigation, India's intelligence investigation agency. After two months of investigation, the investigating agency attributed the main reason for the disappearance of tigers to the poaching of tigers in this national park.
In 2008 a decision is taken by the National Tiger Conservation Authority (NTCA) to bring the tiger back to Sariska. Rajasthan's most famous Ranthambore National Park is selected 240 km from Sariska to bring the tiger back to Sariska. On 28 June 2008, the Indian Air Force wing commander Vimal Raj airlifted the first tiger (ST-1) transfer process from his Mi-17 helicopter from Ranthambore National Park to the Sariska Tiger Reserve.
At that time a total of 2 tigers and 3 tigers were transferred from Ranthambore to Sariska at different stages. Unfortunately on 15 November 2010, the first transferred tiger (ST-1) was found dead in Sariska. There is a different concept among forest officials about the death of the ST-1 tiger, some believe that the ST-1 tiger died due to poisoning, and some believe that this tiger died in a clash over territory.
As per census conducted in October 2018, Sariska National Park has 18 tigers (including 5 cubs) and is also the best example of tiger transfer in the world.
History of Sariska National Park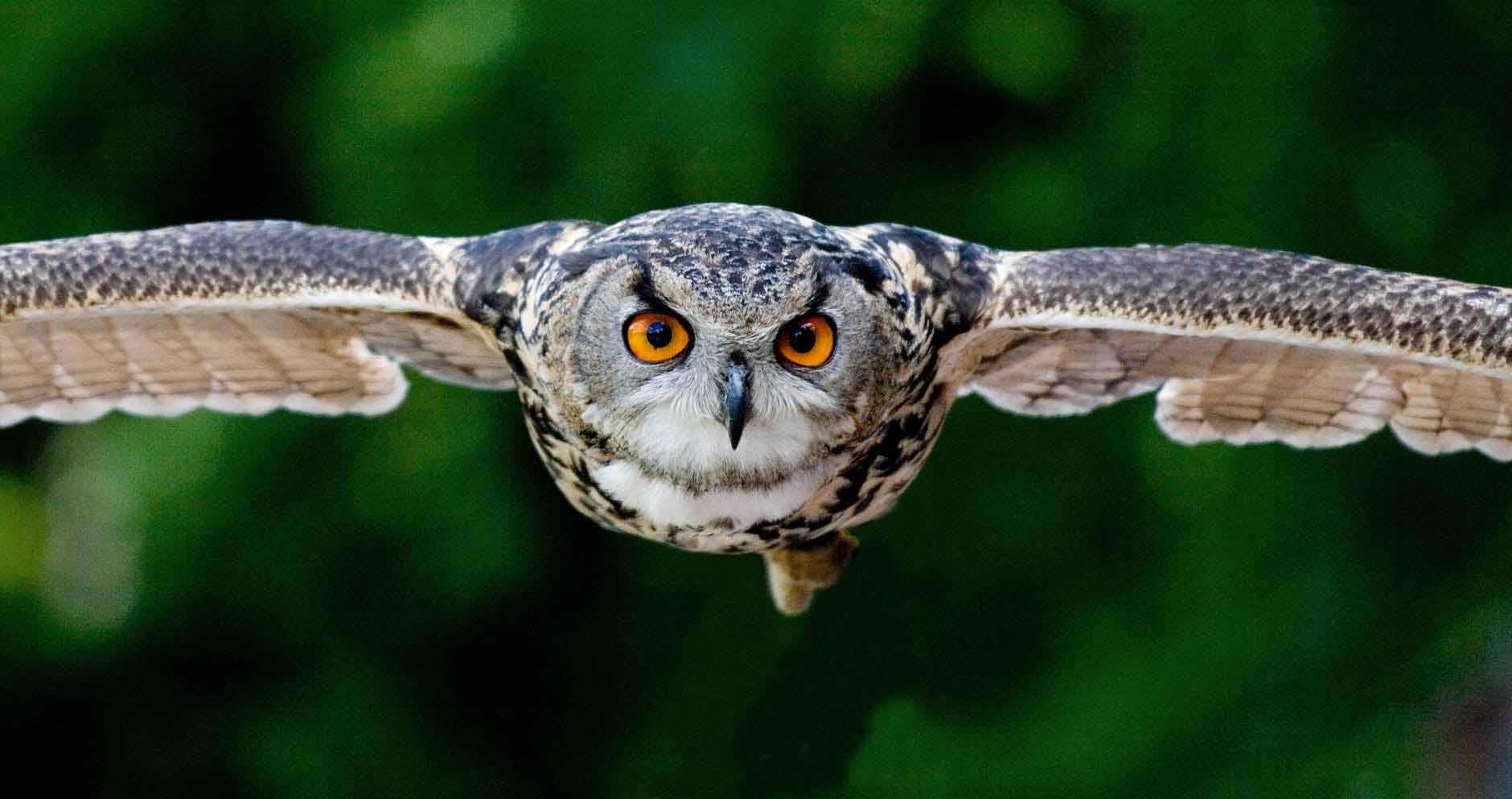 Sariska is an important part of Indian mythological history before a national park or a tiger reserve was inhabited. In the Mahabharata, when the Pandavas are exiled from Hastinapur, then the Pandavas spend the last time of their exile in Sariska situated in the Aravalli ranges.
Sariska National Park houses the ruins of the 9th and 10th-century Nilkath Mahadev Temple and the Garh-Rajor Temple, which gives us an idea of ​​the historical and mythological significance of the place. The Kankwari fort built in the middle of the sanctuary was built by Maharaja Jai ​​Singh II in the 17th century.
which has been opened to tourists just a short time ago, after the foreign invader, Aurangzeb tricked his elder brother Dara Shikoh into this fort Was kept in prison (Bhangarh Fort is located near Sariska National Park, this fort was built by Maharaja Mansingh I of Jaipur and today The fort of India is considered one of the most cursed places).
Before the independence of India, the Maharaja of Alwar used this place for his private hunting and recreation, and organized hunting and his entertainment here to please the big officials of the British Empire of that time. Were Even after the independence of India, this forest area was protected forest area of ​​Alwar state.
in 1955 Government of India declared this forest area as a wildlife sanctuary and after that hunting was banned in this place (even after the ban, this protected forest In 2004, the tiger became devoid), after a few years in 1978 Sariska was included in Project Tiger of India and the place was given the status of the Tiger Reserve.
When Sariska was declared a tiger reserve, this sanctuary was the 11th tiger reserve area of ​​India which was given the status of a national park in 1990.
The geographical location of Sariska National Park
Spread over an area of ​​866 sq km, this national park is the 11th Tiger reserve in India, the first such national park in the world where tiger transfer has been done successfully. The height of this forest area is 300 meters from the sea level and due to being located in the Aravalli ranges, the height of some mountains here is 722 meters.
Situated in Rajasthan, this wildlife sanctuary is dependent on monsoon for rain, the sanctuary receives an average of 700 mm of rainfall annually. The flora of this national park located in the Aravalli ranges includes trees and plants such as Dhok, Salar, Kadaya, Dhaka, Gol, Ber, Khair, Banyan, Arjuna, etc. Apart from this, there are shrubs, dry deciduous forests, grasses. The plains and rocky hills are visible.
The copper-like mineral is found in the park but due to being a protected forest, copper mining is banned here. Marble stone is also found in abundance in this national park, whose mining was banned by the Supreme Court in 1991.
(even after the Supreme Court ban, marble stone is mined illegally here. Due to illegal mining There is a lot of damage to the environment and is also causing a confrontation between humans and wildlife).
Sariska National Park Wildlife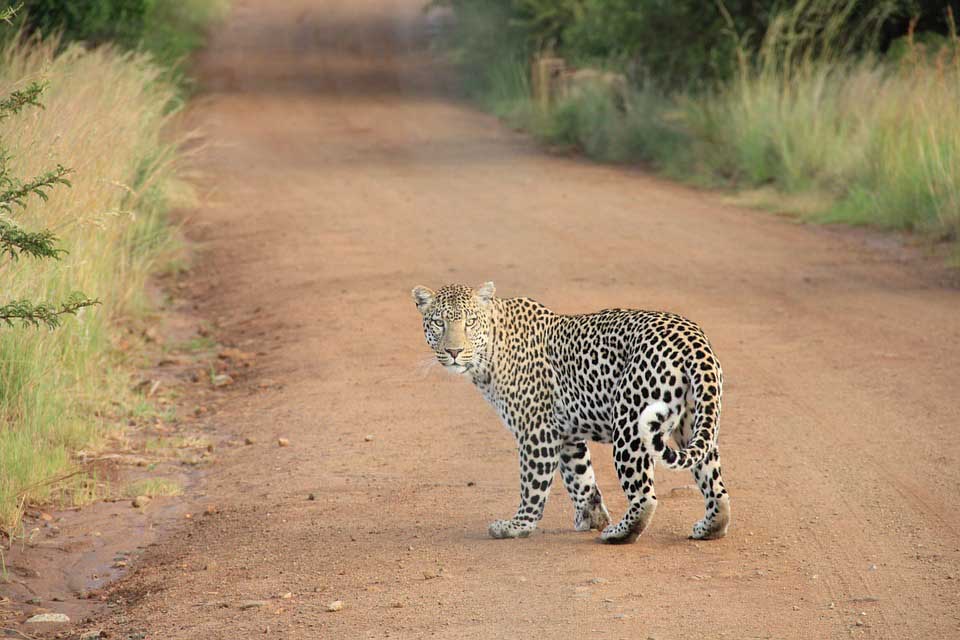 According to the tiger census of October 2018 in this national park famous for tigers, there are a total of 18 tigers, but it is not only tigers are found here, but this national park of India has also always been a natural habitat of wildlife, and among this wildlife, Some are predatory animals and some are prey animals.
Among the wildlife found here, you get to see magnificent wildlife like a wild cat, Indian leopard, golden jackal, nilgai, striped hyena, caracal, wild boar, deer, fox, sambar, chital, rhesus macaque, langur.
The environment of this sanctuary is very favourable for bird habitat. In this park, you get to see the confluence of migratory and native birds. Indian peacock, bush quail, golden-backed woodpecker, Indian eagle-owl, grey partridge, white-throated kingfisher, Native and exotic birds such as trepees, sandgrass, crested snake eagles are seen.
Things to do in Sariska National Park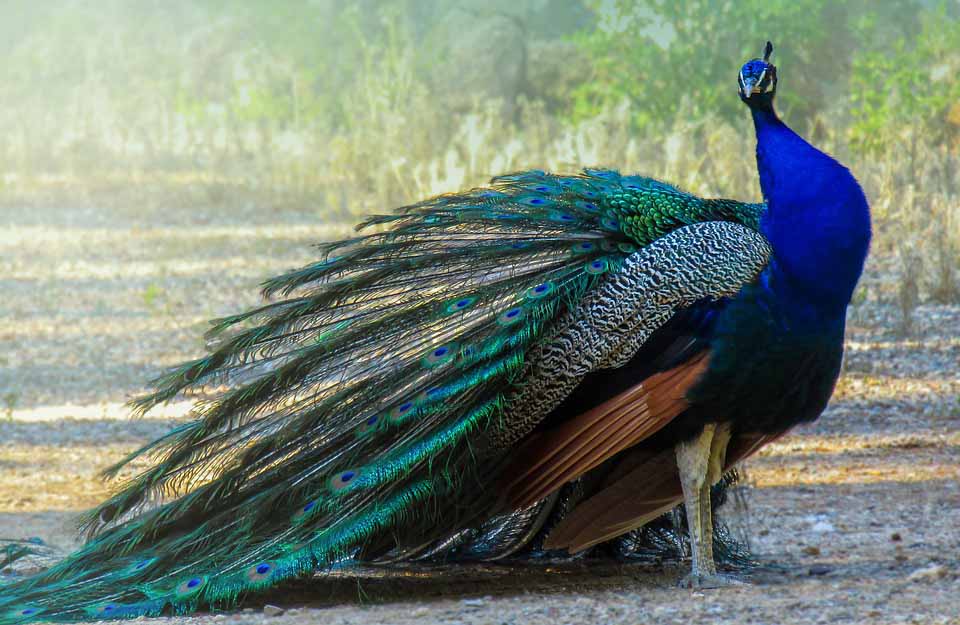 Wildlife Safari in Sariska National Park
The Forest Department provides jeep safaris and canter safaris to roam the Sariska National Park, on Tuesdays and Saturdays, tourists are allowed entry with a private vehicle.
Jeep Safari in Sariska National Park
The most convenient vehicle for walking in the park is the jeep safari, the jeep has a capacity of seating 6 people at a time, for a small tourist group to visit this wildlife sanctuary, a jeep safari is the most suitable vehicle for the wildlife photographer. Jeep is the best vehicle for taking pictures of tigers and wild animals.
Canter Safari in Sariska National Park
If you have come to see this national park with all your family or with all your friends then there is no better vehicle for you to visit this sanctuary than a canter safari, the canter goes to almost all the areas of this national park. Up to 20 people can enjoy a safari at a time in the canter.
Note: – During the tourist season, this National Park attracts a large number of tourists, hence, Safari can be booked online before coming to the park.
Sariska National Park Timings
The sanctuary is open from 6:00 AM to 8:00 PM throughout the week.
Safari Timing in Sariska National Park
Two slots are scheduled for a daily safari in Sariska National Park. The first safari starts from 6:00 in the morning until 9:00 and the second safari starts at 3:00 in the afternoon and ends at 6:00 in the evening. In the summer season, it would be better to take a morning safari, in Rajasthan the day time is very hot in the summer season.
Note:-
Safari times may vary according to the season.
The park safari is from 3:00 to 3:30 hours.
Safari in the park is closed from July to October during the monsoon season, however on Tuesday and Saturday, one can visit Hanumanji's temple at Pandupol.
| | | |
| --- | --- | --- |
| Period | Morning shift | Evening shift |
| April 1st to May 15th | 6:00AM to 9:30AM | 3:00 PM to 6:30 PM |
| May 16th to June 30th | 6:00AM to 9:30AM | 3:30 PM to 7:00 PM |
| October 1st to October 31st | 6:30AM to 10:00AM | 2:30 PM to 6:00 PM |
| November 1st to January 31st | 7:00AM to 10:30AM | 2:00 PM to 5:30 PM |
| Feburary1st to March 31st | 6:30AM to 10:00AM | 2:30 PM to 6:00 PM |
Sariska National Park Entry Fee
| | | | |
| --- | --- | --- | --- |
| Category | ENT-FEE | FOU-FEE | I.P.C-FEE |
| Indians | Rs75/-  (Per Person) | Rs 10/- | Rs 20/- |
| Froeginrs | Rs500/-  (Per Person) | Rs 50/- | Rs 20/- |
| Indians student | Rs20/- (Per Student) |   |   |
| Gypsy/Canter | Rs 250/- |   |   |
| Movie Camera | Rs 600/- Indians |   |   |
| Camera( 8MM-16MM) | Rs 900/-  Foreigners |   |   |
Gypsy and Canter fees
Gypsy: – Rs 2100 / – for 6 persons
Cantor: – Rs 5000 / – for 20 persons
Guide Fee: – Rs 300 / – per trip
Private Vehicle Fee
Bus: – Rs 400 / –
Car: – Rs 250 / –
Two Wheeler: – Rs 30 / –
Note:-
Private vehicle is allowed to enter the park on Tuesdays and Saturdays. For pilgrimage sites like Neelkanth Mahadev Temple and Pandupol, one can go by private vehicle throughout the week.
The Forest Department can make changes in the given chart of charges at any time.
Kankwadi Fort – Sariska National Park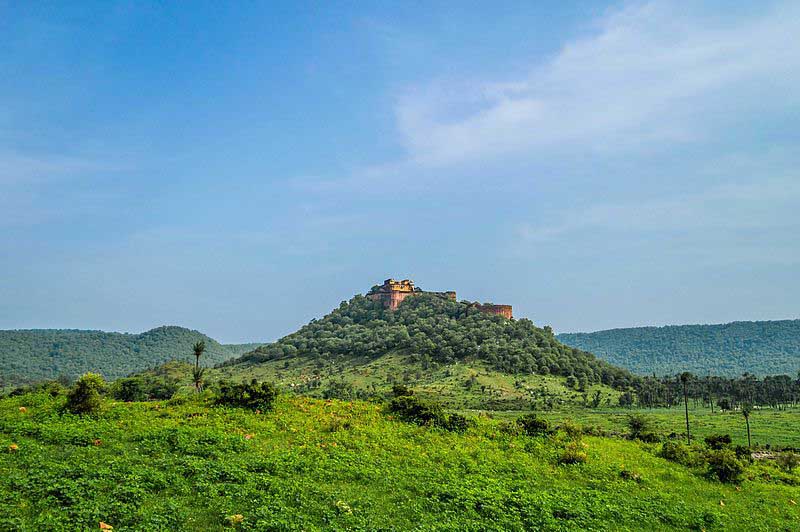 This small fort built in the middle of the Sariska National Park almost ruins opened to tourists just a short time ago, this fort is visible from far away during the summer season. Only after its construction, this fort became witness to some political events of that time. Built-in the 17th century, this fort was established by Jai Singh I to deal with natural disasters like famine.
Aurangzeb kept his brother Dara Shikoh imprisoned for some time in a political conspiracy to take over the Mughal throne over Delhi. At present, small villages are built around the fort, on whose transfer the forest department and the government are constantly working. This fort is open to tourists throughout the year, and you can reach this fort with your personal vehicle and jungle safari.
Pandupol – Sariska National Park
Pandupol, situated in the Aravalli ranges, this place is famous as a religious, mythological and tourist destination in Sariska. It is believed that when the Pandavas were spending the last time of their exile, they came to this mountainous region, but they saw no way to go beyond this place, then Bhima made his way in this mountain with the attack of his mace.
There is another legend associated with Bhima, Bhima is believed to have defeated the giant demon Hidimb at this place, after this victory of Bhima, Hidimb got his sister Hidimba married to Bhima. An ancient temple dedicated to Hanuman is built near Pandupol, around August a huge fair is organized in which thousands of devotees from Uttar Pradesh, Delhi, Haryana, and Punjab come to see Hanuman Ji.
Hanuman Ji is seated in a sleeping posture in this temple. There is a very interesting incident behind this posture of Hanumanji. According to the legend, Bhima becomes very proud of his physical force, to break it, Hanuman Ji lies in the way of Bhima as an old monkey, when Bhima tries to remove him from the path, he also asks Hanumanji's tail Cannot move. And after that Hanumanji appears in front of Bhima in real form and makes Bhima know the truth.
Situated amidst the dense forest, Pandupol is naturally a very beautiful place where you will see big rocks and waterfalls flowing in the monsoon.
Neelkanth Mahadev Temple – Sariska National Park
This ancient temple located near Sariska National Park was built by Maharaja Mathanadeva between 6th and 9th century, you have to climb a steep hill to reach this temple dedicated to Lord Shiva.
The way to reach the temple is very bad and makes you very tired, but after reaching the temple, the craft and architecture of the temple removes your fatigue, it has been preserved by the Archaeological Department of India. Located in Rajgarh Tehsil of Alwar district of Rajasthan, this temple is located just 3 kilometres from Sariska National Park.
Sariska Mahal – Sariska National Park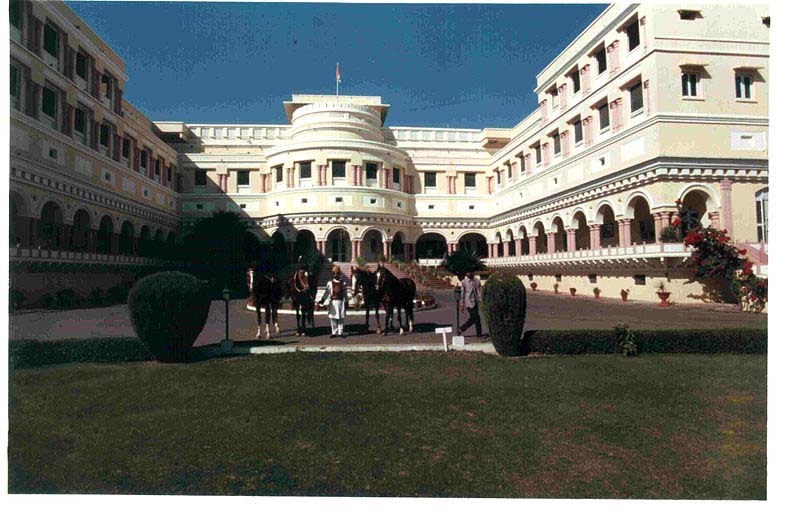 The Sariska Palace was built by the king here for hunting, at that time the British and Alwar kings used this palace for their recreation and hunting. Today, this palace has become a private hotel which gives the experience of staying royally to the tourists visiting here. You can also book your jungle safari from this palace. You can also book online to stay in this royal palace.
Best time to visit Sariska National Park
Sariska National Park is closed to tourists during the monsoon season from July to October, besides the National Park remains open during the rest of the year. But in Rajasthan, the heat is very strong during the summer season, due to this, all the vegetation of this garden gets dried up and the heat increases very much here. After the monsoon, the weather in this park is very pleasant and from October to March you can come to visit this sanctuary anytime, this time is the best time to visit this sanctuary.
Hotel in Sariska National Park
Being a famous park, many private hotels and resorts are built around this national park, online booking of almost all hotels and resorts is available on the internet.
Many travel websites and online hotel booking websites provide good offers for this national park. Do not forget to compare offers when booking an online hotel or resort.
How to reach Sariska National Park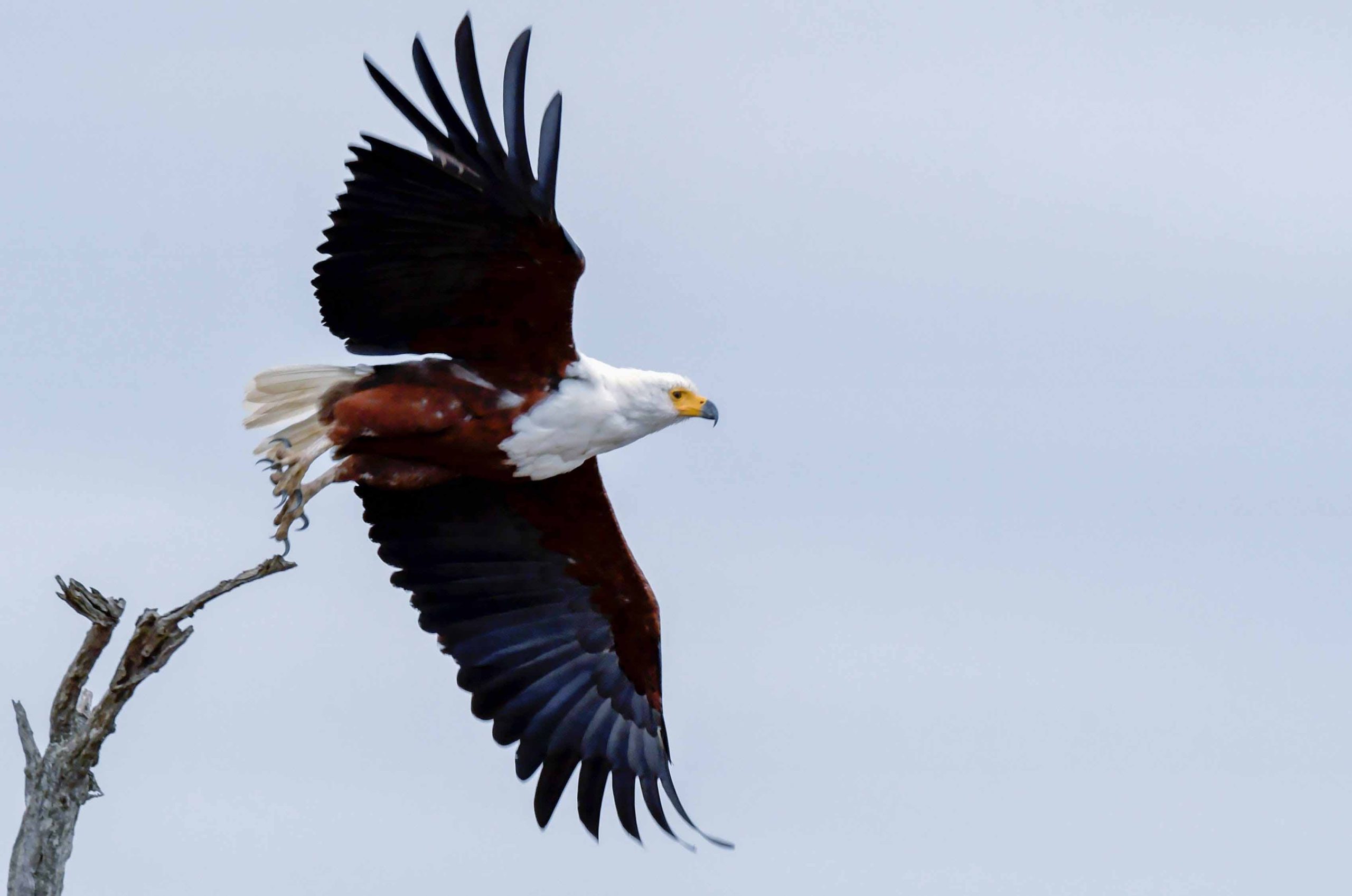 How to reach Sariska National Park By Flight
The distance from Jaipur to Sariska National Park is only 112 kilometres apart from Delhi to Sariska National Park is 179 kilometres. The two cities are very well connected to the rest of the country and the airport in the world. From here you will easily get a taxi or cab to Sariska.
How to reach Sariska National Park By Train
The closest railway station to Sariska National Park in Alwar Railway Station, the distance from Alwar to Sariska National Park is just 37.5 kilometres. The railway station of Alwar is very well connected to the rest of the major cities of the country.
How to reach Sariska National Park By Road
Sariska National Park is also very well connected by road. Government buses of Rajasthan and Delhi run regularly to this sanctuary and some private bus operators also provide their own bus service to this sanctuary. From cities like Alwar, Jaipur, and Delhi, you can come here by your own car or rental taxi and cab.
Nearby Places to visit in Sariska National Park
Bhangarh Fort, Siliserh Lake, Ranthambore Fort, Ranthambore National Park, Pushkar, Ranthambore National Park Travel Guide, Kota, Keoladeo dense bird sanctuary, Amer Fort, Jaipur Part-01,  Jaipur Part – 02, Jaipur Part -03,  Elephant Village, Govindev Ji Temple, Share. Facebook Twitter Pinterest LinkedIn WhatsApp Reddit Tumblr Email